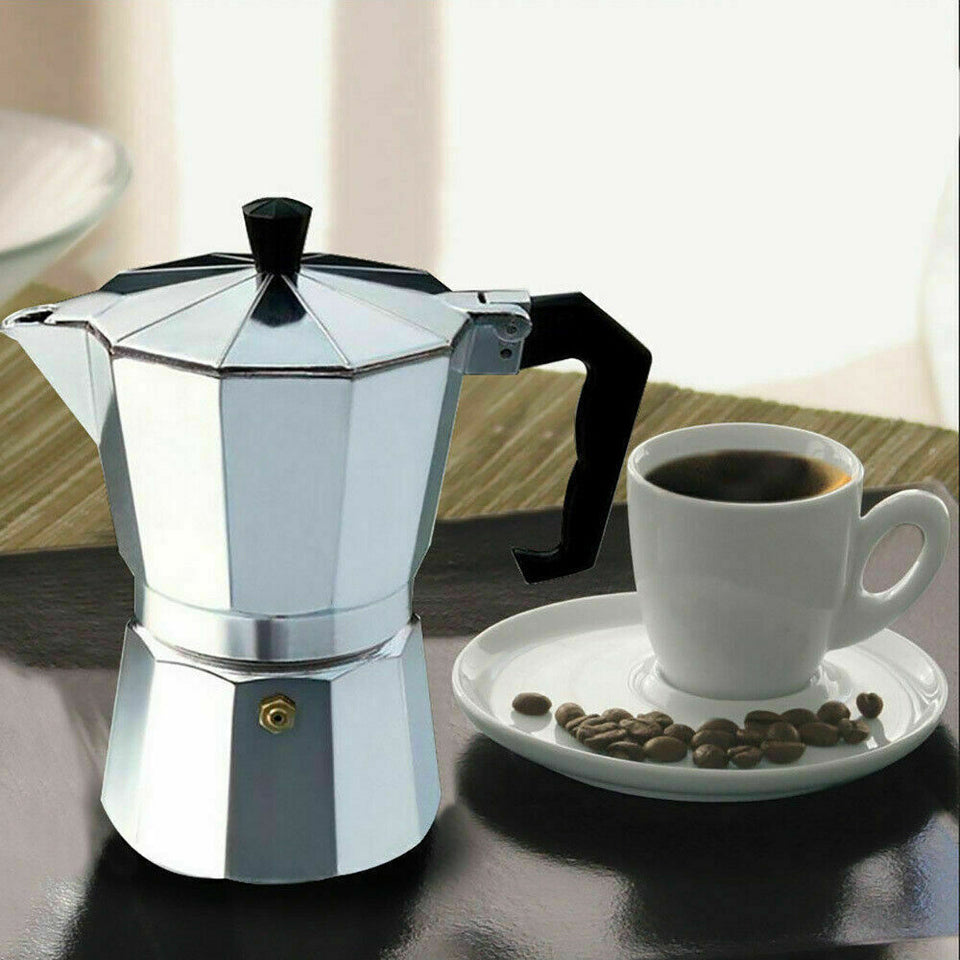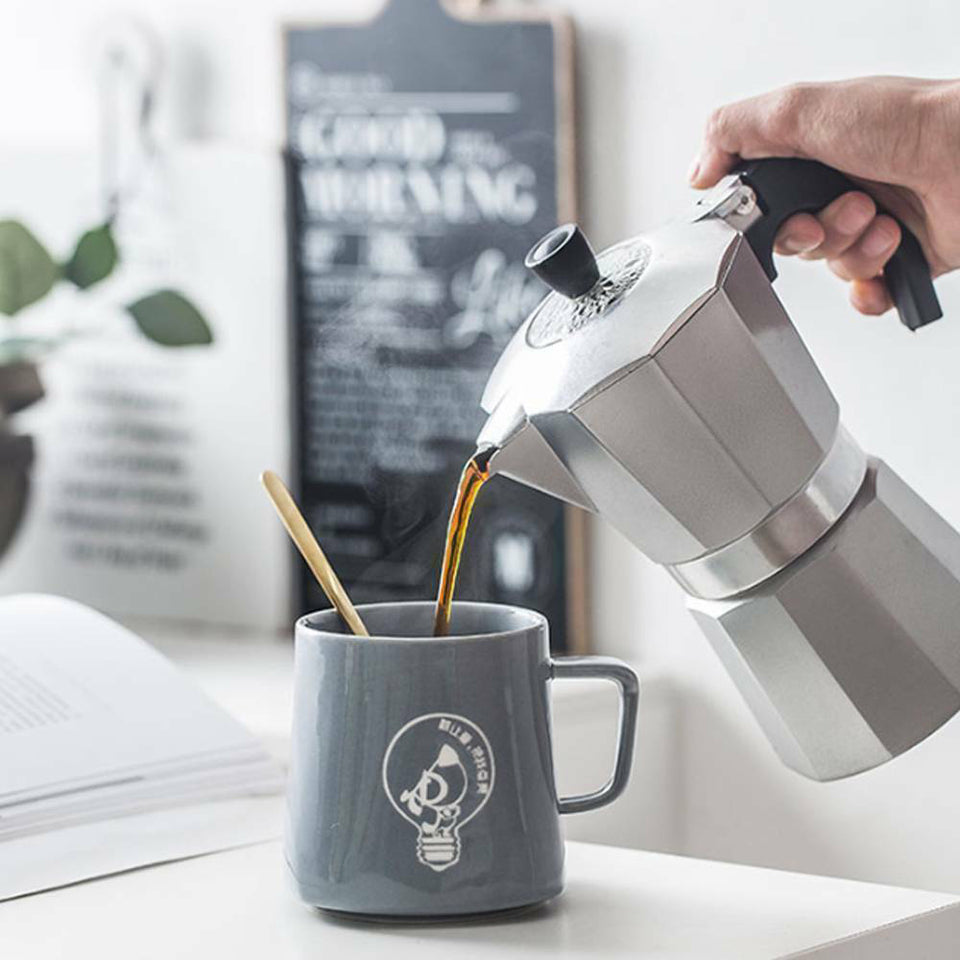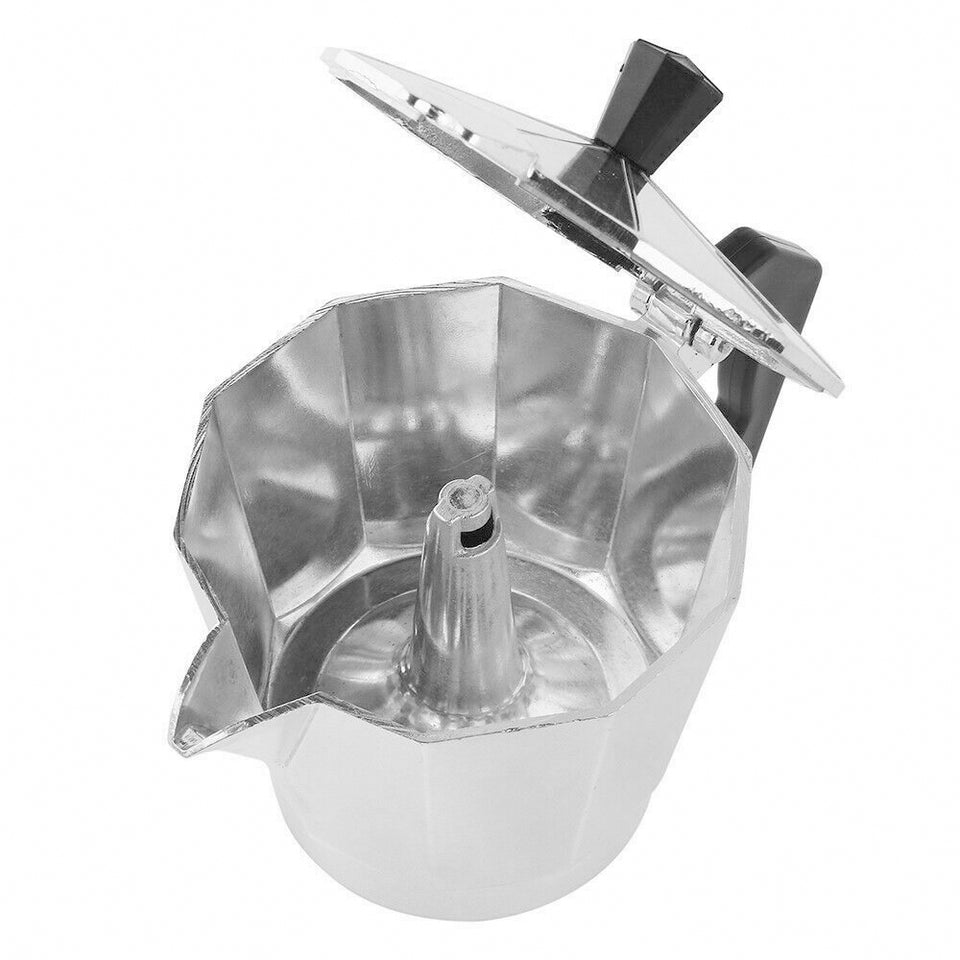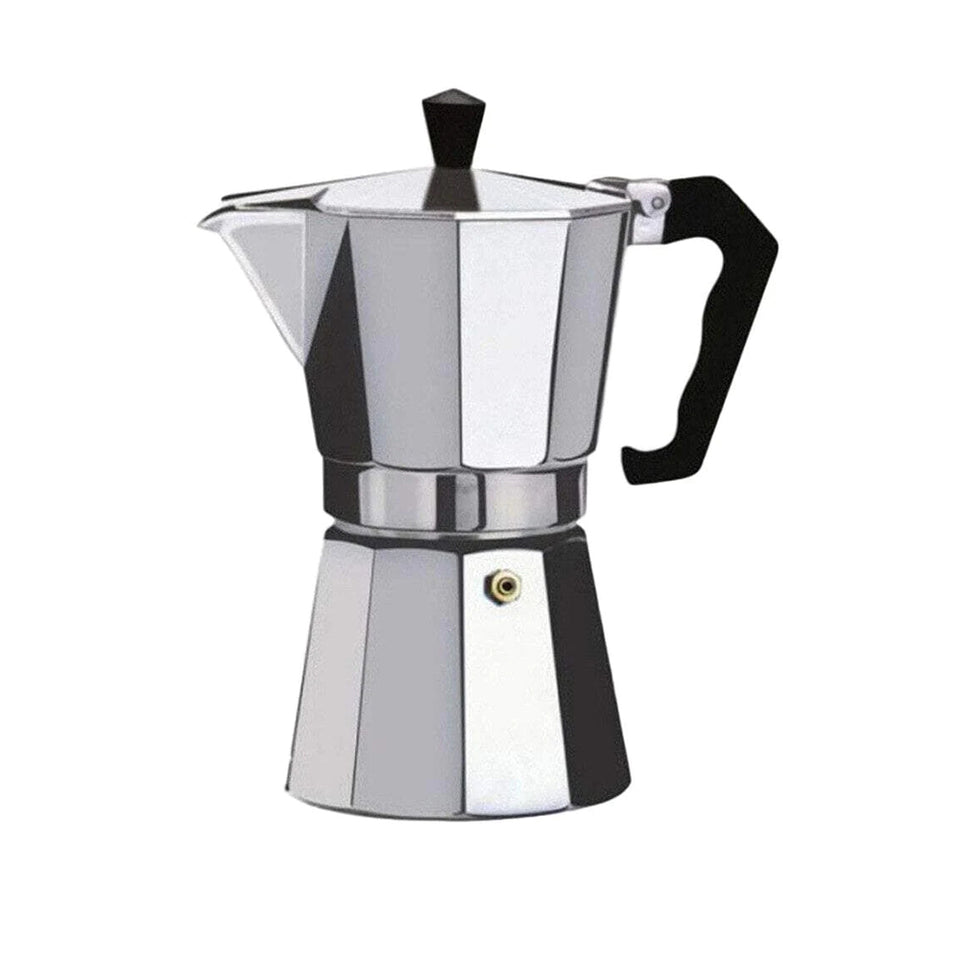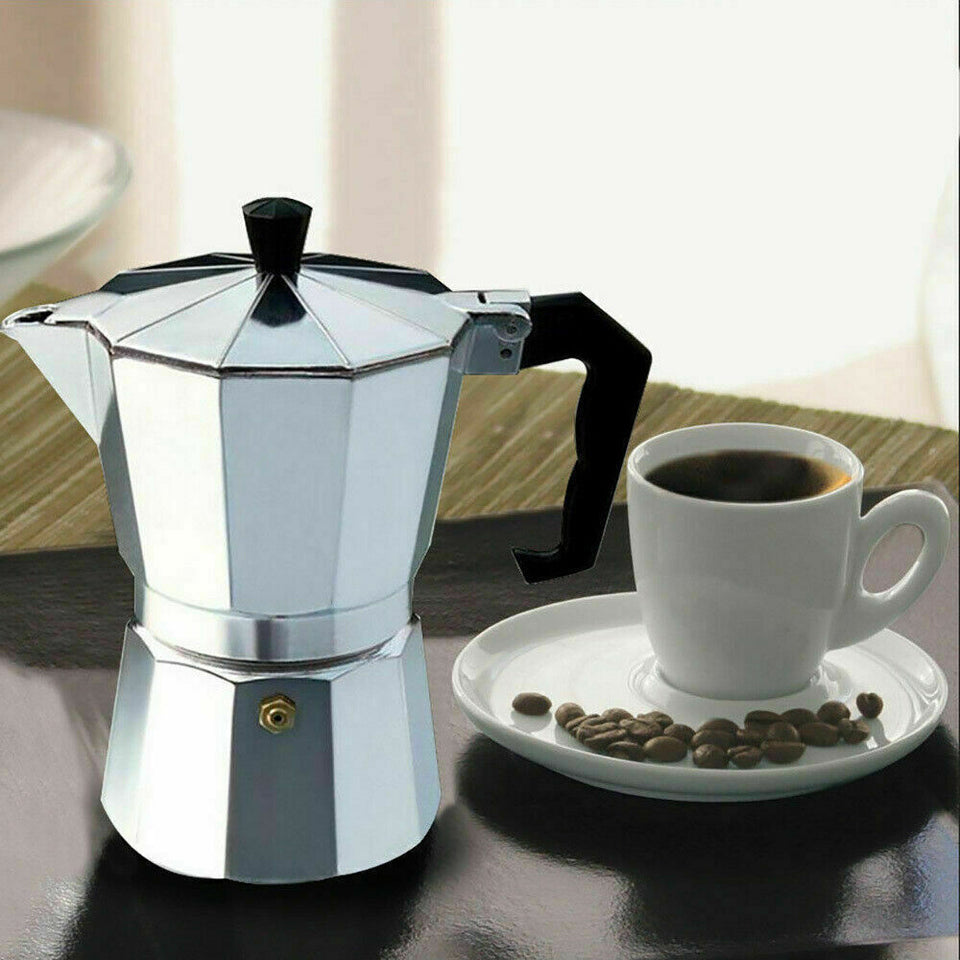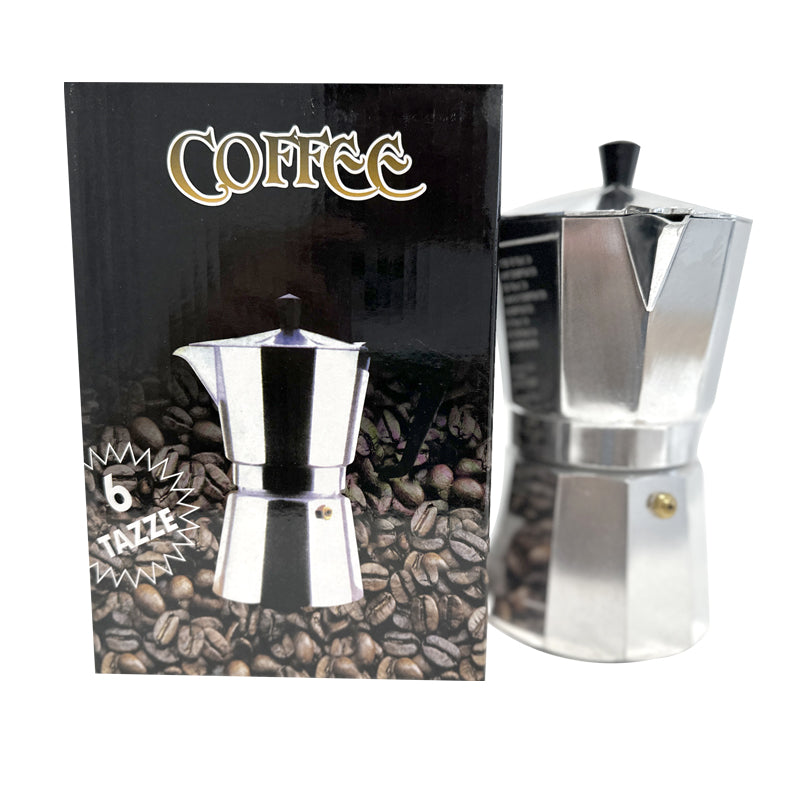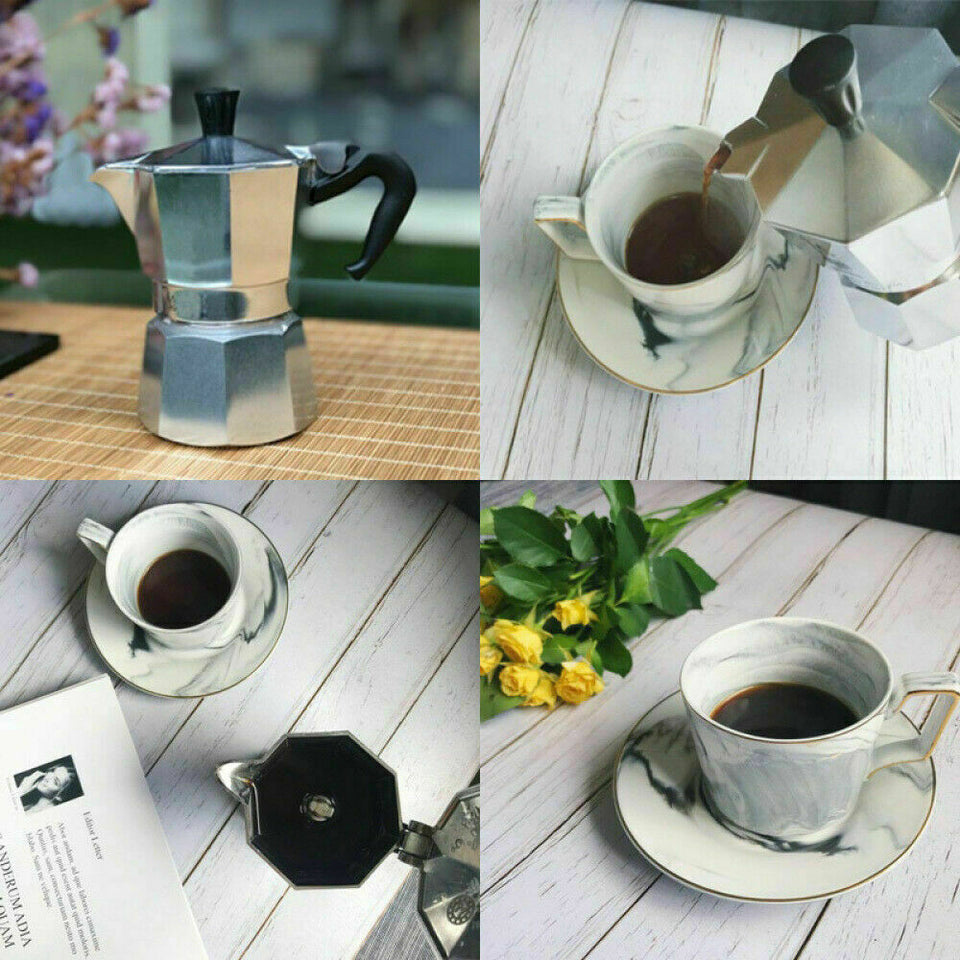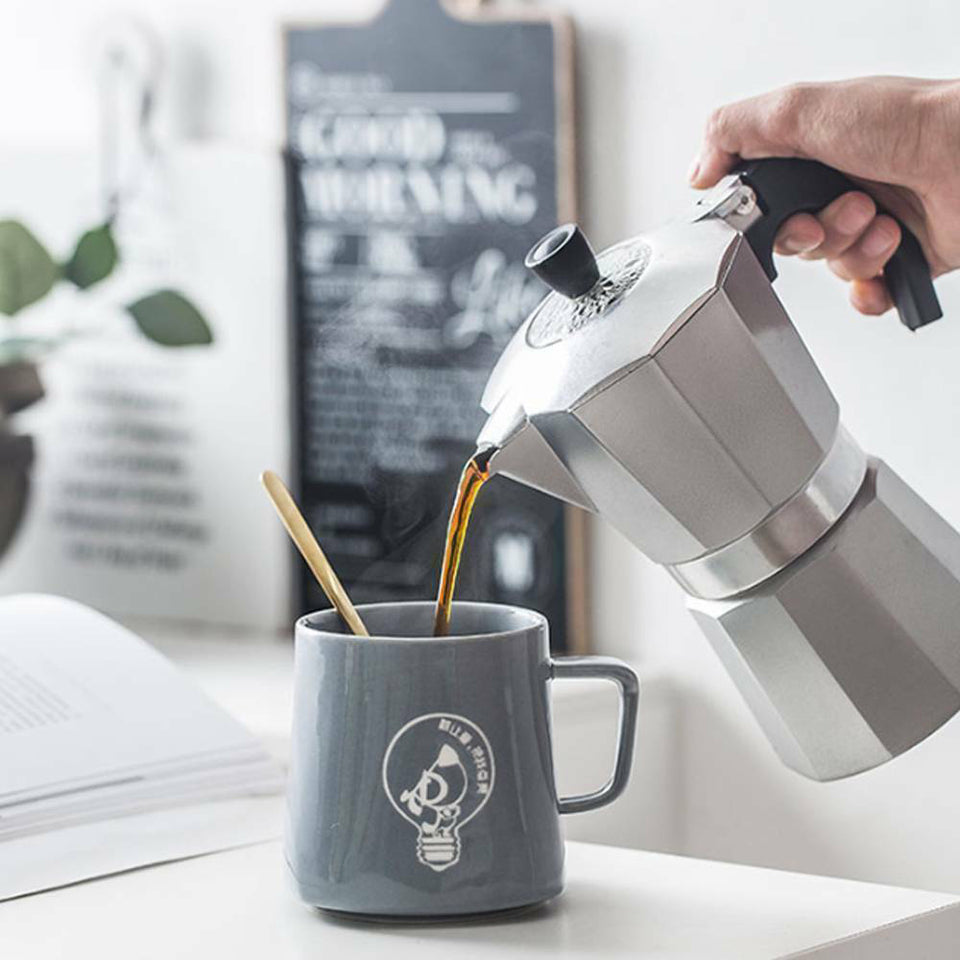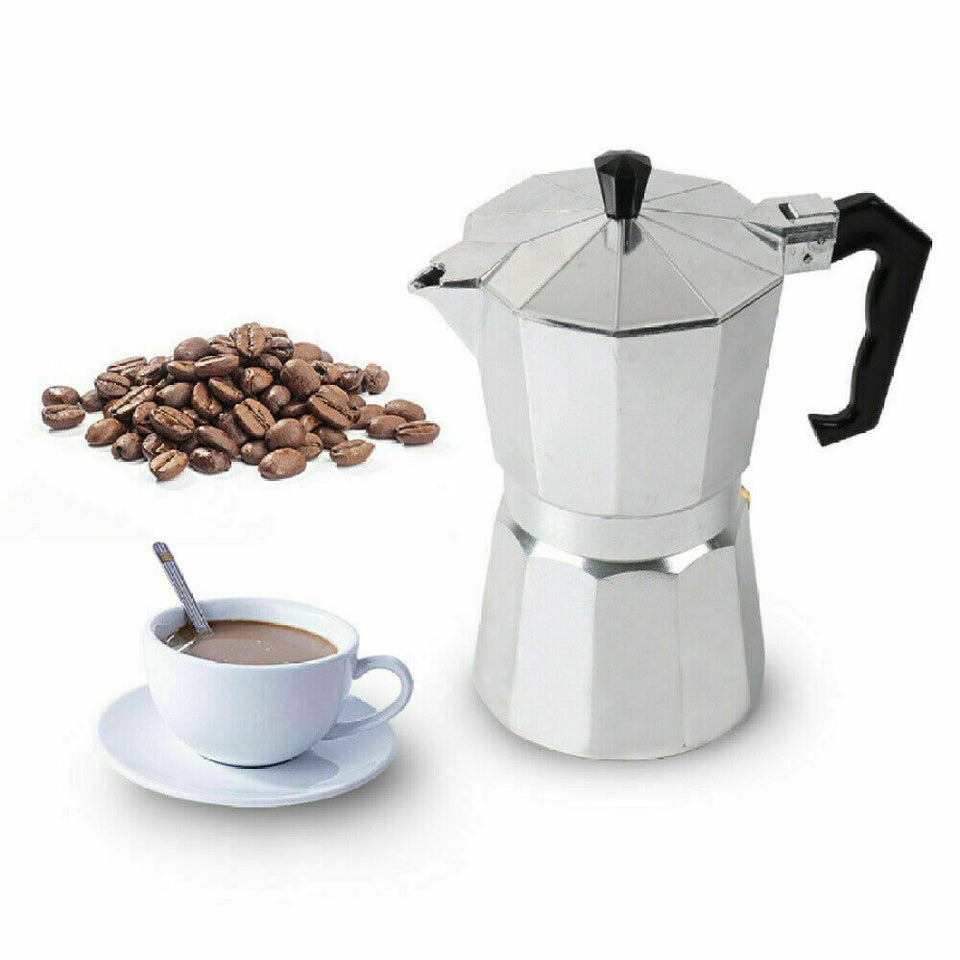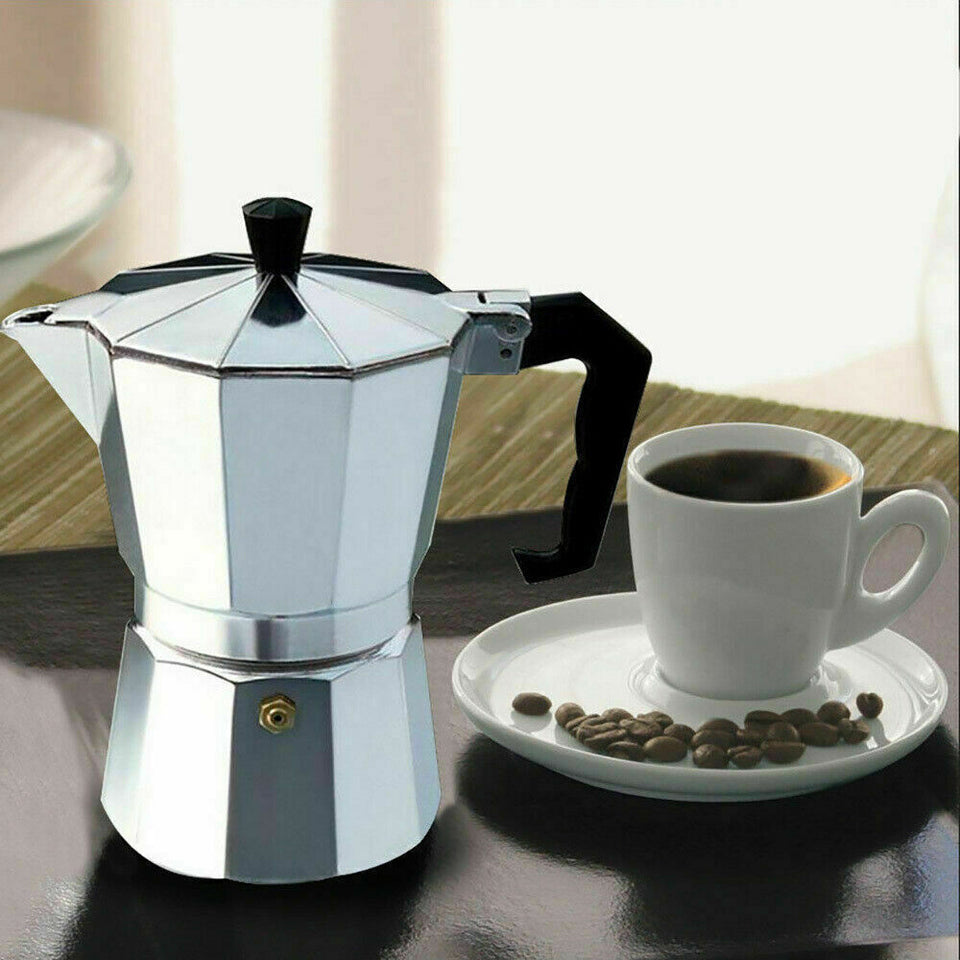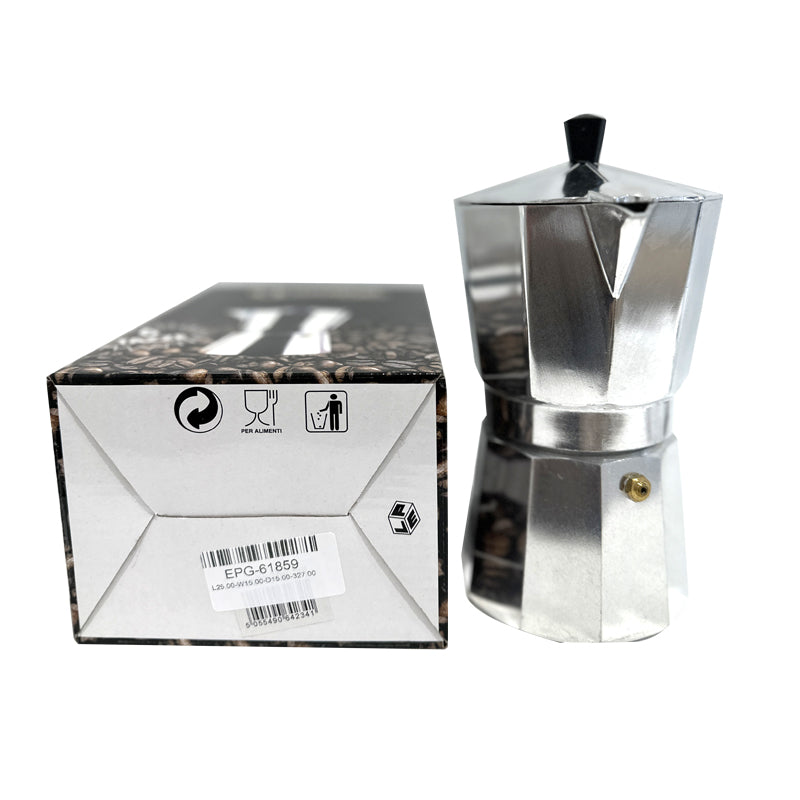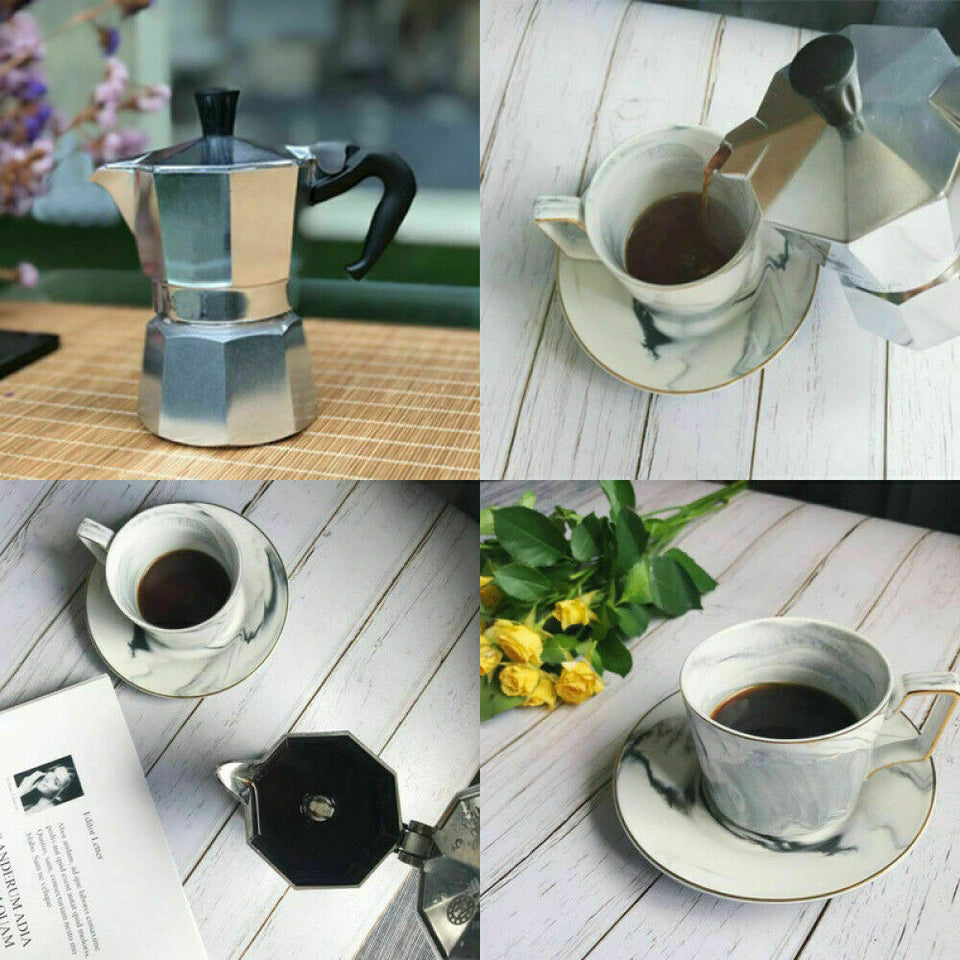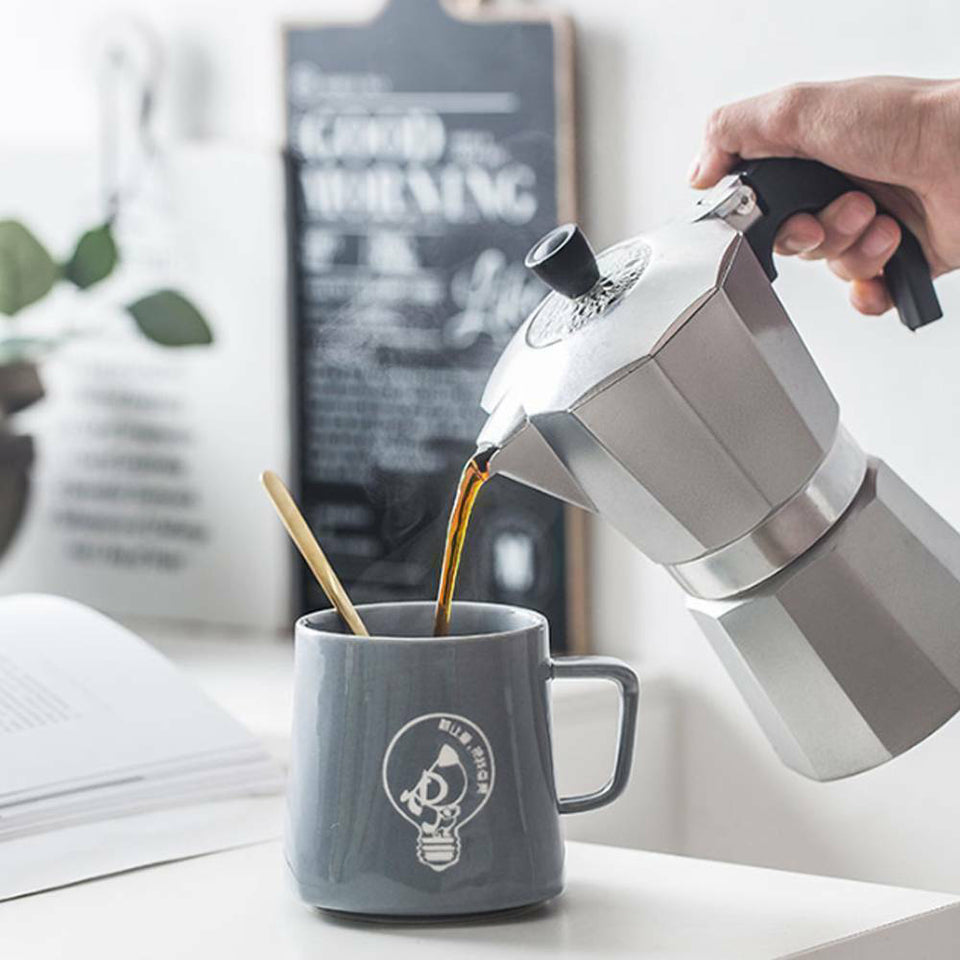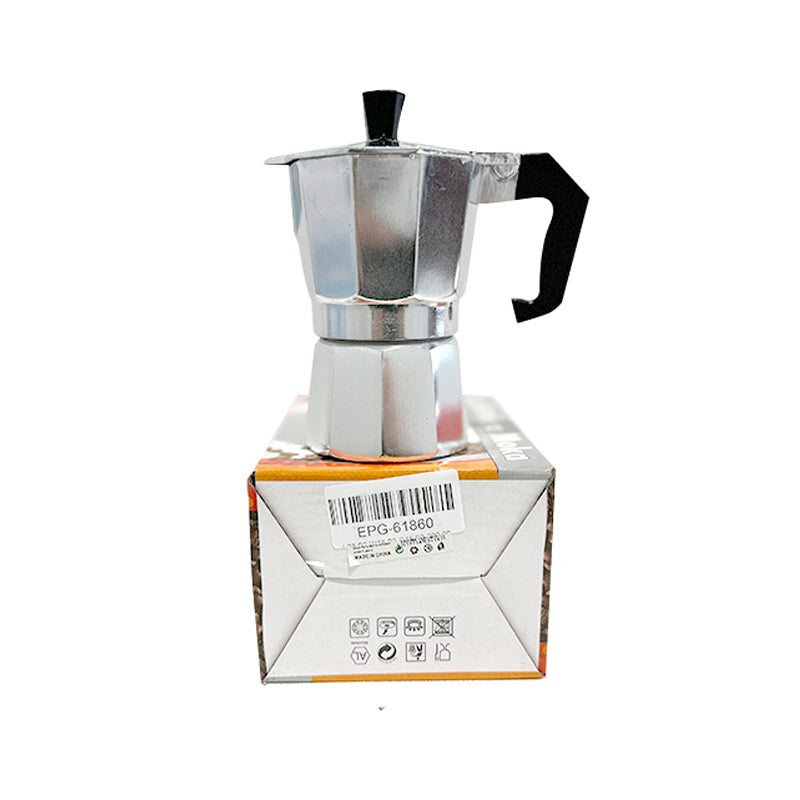 Octagonal Coffee Percolator Moka Coffee Maker Pot
EPG-61860
Free returns within 30 days
Octagonal Coffee Percolator Moka Coffee Maker Pot

Description:
- Enjoy deliciously fresh coffee that has been brewed the authentic way with this stove top espresso maker.
- Suitable for: Gas, electric and Camping Stoves. (Not induction hob)
- The Stovetop espresso maker produces rich, authentic Italian coffee in just minutes. The aluminum pot features distinctive 8-sided design for optimal performance.
All comes in three parts:
Bottom chamber holds fresh water and usually has a pressure valve.
Middle is a perforated coffee basket or funnel to hold the grounds, which should be lightly packed.
The top chamber is where the brewed coffee ends up.
Suitable for use in and out door.
How to use:
1. Fill up with water the lower part avoiding that water surpasses the safety valve.
2. Place the ground coffee inside the funnel with slight pressure. Do not use malt or coffees with other substances which may obturate the filter orifices.
3. Clean the screw circle, the rubber ring and the funnel sides. Any left coffee particle may deprive hermetical closing and produce stem scapes.
4. Keep the coffeemaker in upright position when screwing the two bodies. This will avoid coffee moistening.
5. Take off coffeemaker from fire as soon as you can check that the coffee infusion is totally gone to the upper part.
6. The upper body and the tube for which the coffee infusion goes up must be periodically cleaned. For this purpose take off the rubber ring and the filter. Never use any soap or detergent.
Specification:
Material: Aluminium
Capacity: 100ml, 300ml, 450ml, 600ml
Main Colour: Silver with Black Plastic handle
Type: Cafetiere Percolator
Sizes: 2, cups, 6 cups, 9 cups and 12 cups
Note:
Not suitable for dishwasher
Package includes:
1 pcs x Aluminum Moka Espresso Latte Percolator