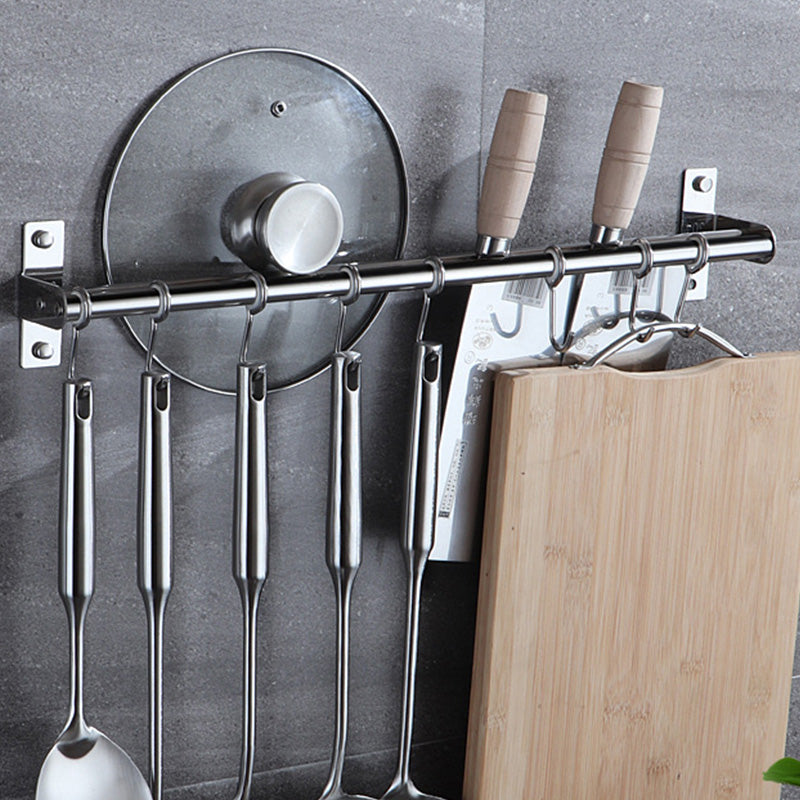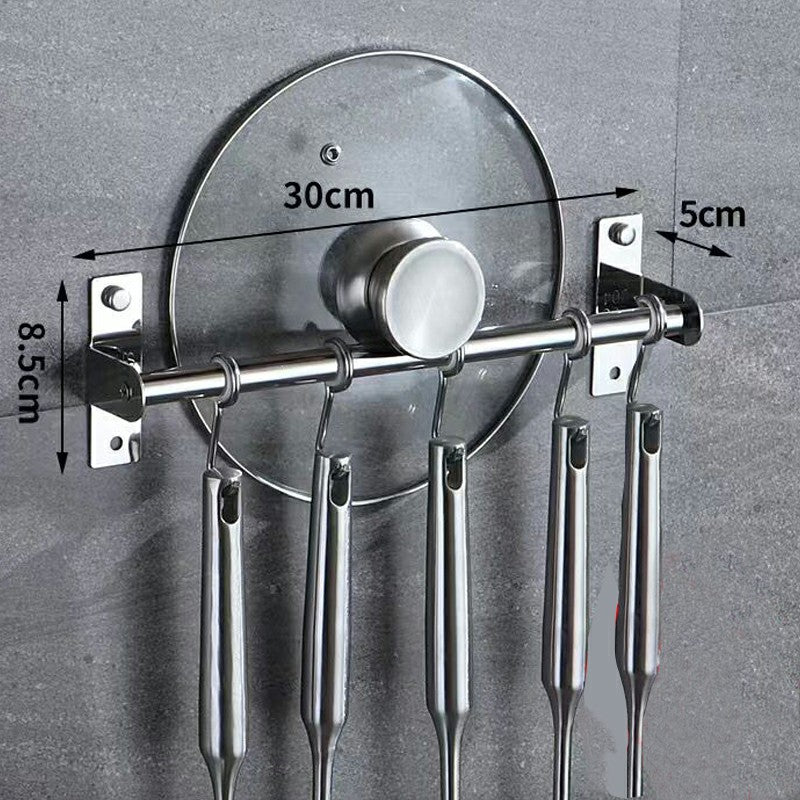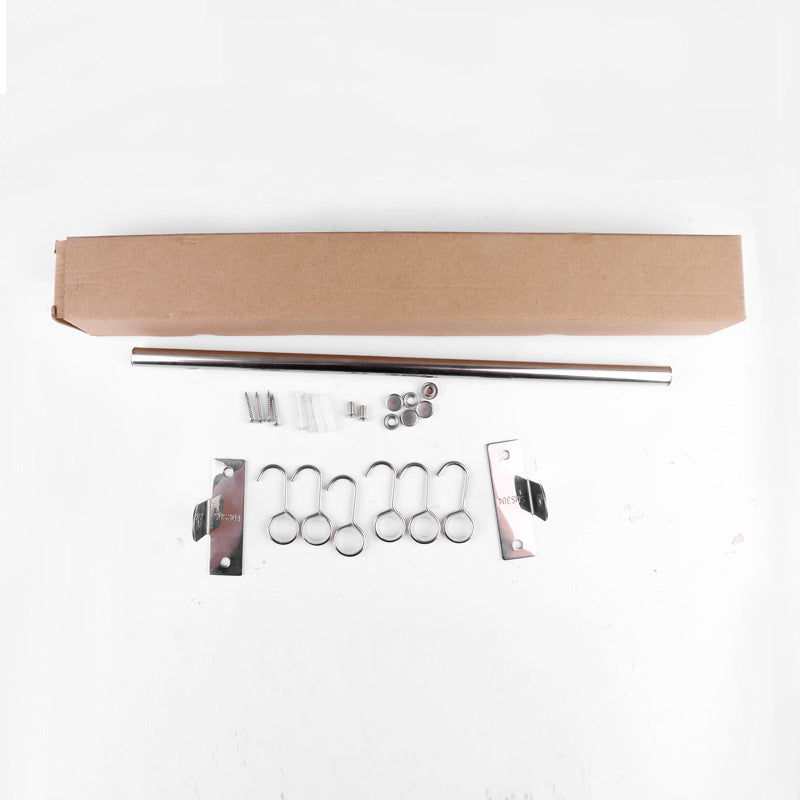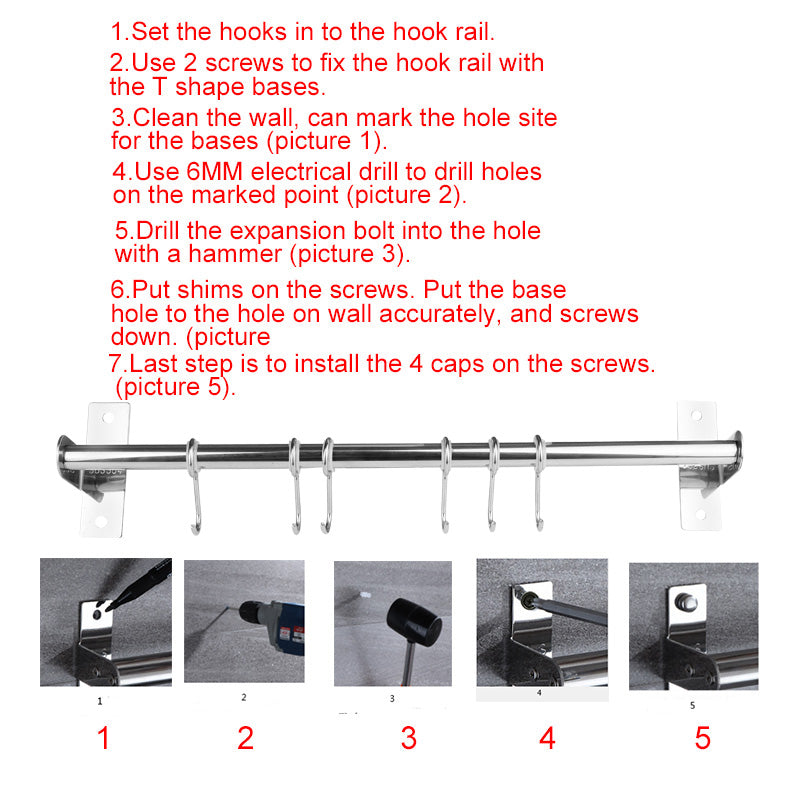 Kitchen Cupboard Wall Mounted Tool Utensils Hanging Rail Rack and Holder, Single Bar, Length 30cm
HOM-57638
Free returns within 30 days
Kitchen Cupboard Wall Mounted Tool Utensils Hanging Rail Rack and Holder, Single Bar, Length 30cm.
Features:
- Made of premium grade stainless steel, the high quality material of solid stainless steel with brushed finish make the hook very sturdy and smooth, so it won't snag fabric or material, very suitable for home kitchen and office use.
- Stylish and Space Saving - Wall mounted coat racks take advantage of the unused wall space of your home making your home seem less cluttered; Great solution to neatly pair convenience with a stylish display.
- Multipurpose - This wall hanger can holds spoon, towels, gloves, knife and fork, pan, pot, keys or other basically anything you want to have hung up in your kitchen, bathroom or other places.
- Two choice of installation - These utensil organizer can be mounted with glue or screws.
- Durable and Strong - These wall mounted rack can hold 15kg(33lb) at most, strong enough to hold cups, cooking utensil set, tongs and other items.
Specification:
Material: Stainless Steel
Colour: Silver
Complete: with wall fixings and screws (Included)
Pattern: Single Bar
Base thickness: 1.68mm; bar diameter: 14.86mm; hook diameter: 3.66mm
Package: box
Size detail:
30cm length
40cm length
50cm length
Package Included:
1 set x Wall Mounted Hook
1 set x screws