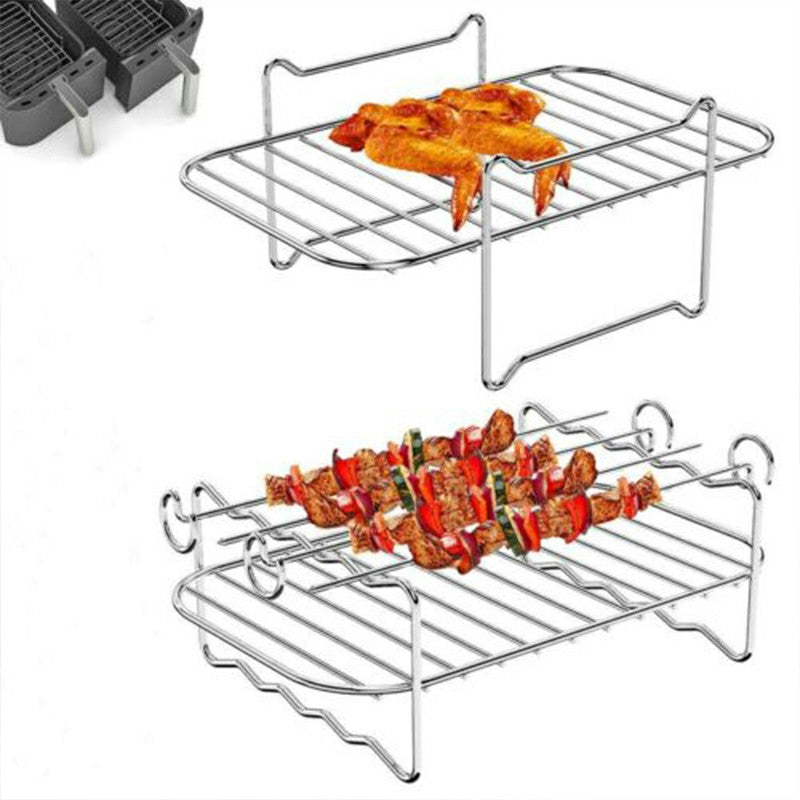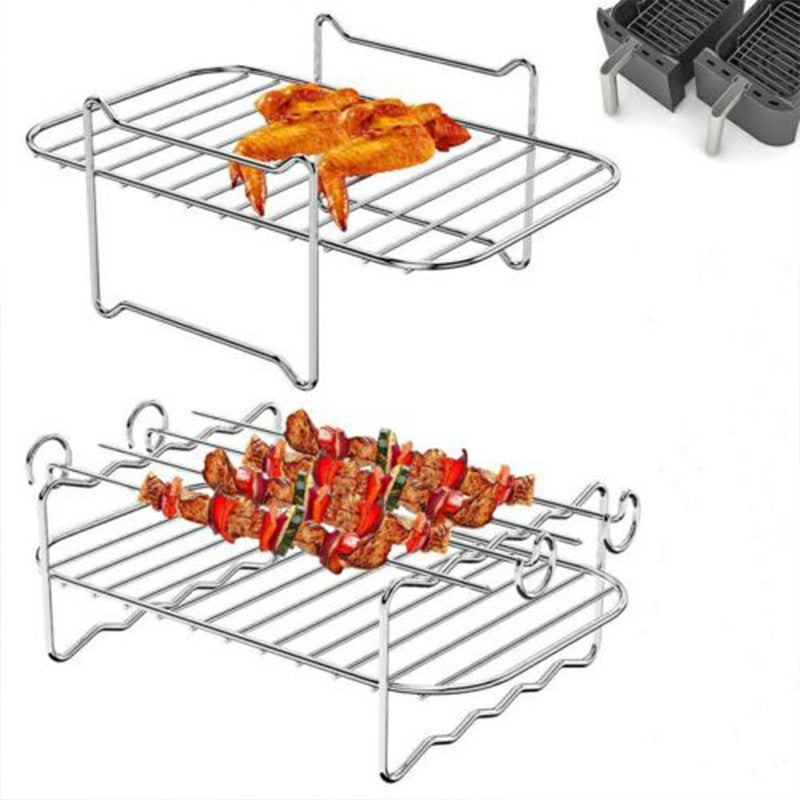 Air Fryer Rack Stainless Steel Double Basket Grill Sticks Accessories
HOM-59565
Free returns within 30 days
Air Fryer Rack Stainless Steel Double Basket Grill Sticks Accessories

Description:
- 6-Piece Set of Accessories: includes 1 multi-purpose stainless steel steam grill, 1 stainless steel skewer rack, and 4 stainless steel grill sticks to help you make kebabs, steak, veggies, potatoes, pizza, grill pies and more.
- The air fryer's cooking accessories are constructed of durable, sturdy 304 stainless steel while following strict quality control guidelines and are free of BPA or harmful materials. They can be used at high temperatures and can be used for a long time.
- Compatible with Fryers: fit most 3.7Qt-4.2Qt dual-basket air fryers, offering more cooking options while reducing costs. It is compatible with air fryers from brands like Ninja, Instant Vortex, Chefman, Bella, Philips, NuWave and more.
- Easy to Clean & Maintain: dishwasher safe, rust-proof, and easy to clean. It can ensure you to use them with peace of mind.
Specification:
Main Material: 304 Stainless Steel
Product Size:
Multipurpose Steam Grill Dimensions: 13.8x20.2x8cm / 5.43x7.95x3.15in
Size of Skewer Rack: 13.2x20.2x8cm / 5.2x7.95x3.15in
Weight: 320g
Package: paper box
Package Including:
1 pcs × Steam Grill
1 pcs × Skewer Rack
4 pcs × BBQ Sticks