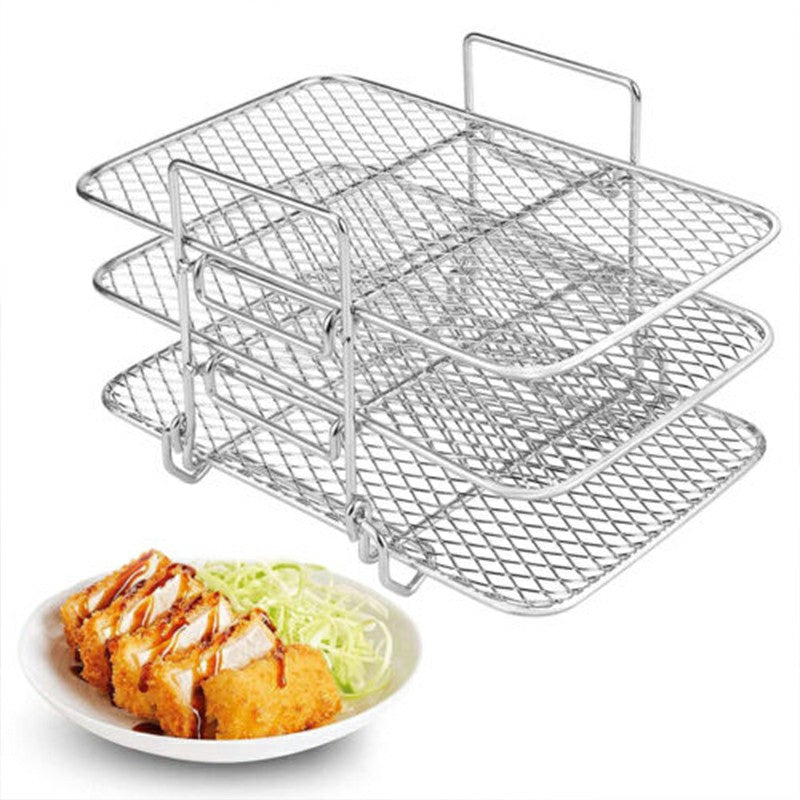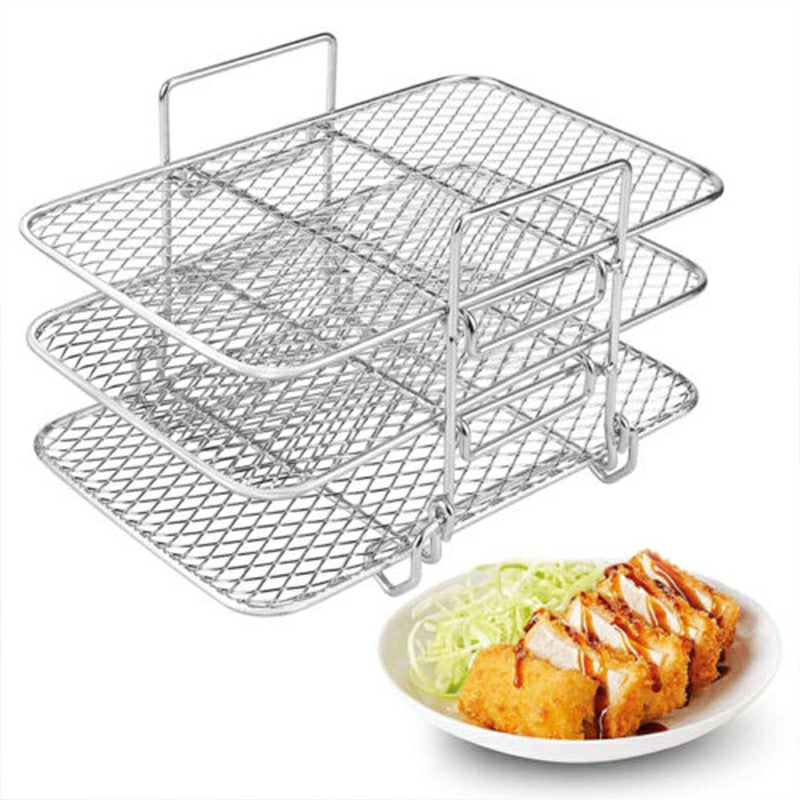 Air Fryer Grill Rack for Dual Air Fryer 304 Stainless Steel Three Layer
HOM-59566
Free returns within 30 days
Air Fryer Grill Rack for Ninja Dual Air Fryer 304 Stainless Steel Three Layer.
Features:
- This for air fryer rack can be used as a dehydration rack. The small three-layer dehydration rack design is convenient for you to use your for Ninja dual air fryer machine to make a variety of dehydrated fruits or dehydrated beef jerky.
- Made of high-quality stainless steel, which is durable and safe, very suitable for Ninja dual air fry oven baking, you can use it with peace of mind.
- This air fryer rack make it easier than ever to dehydrate fruits and meats, lock in the nutrients, dishwasher safe design makes clean up a breeze.
- When using air fryer rack, put the air fryer basket vertically and slowly push the air fryer basket to avoid food falling. You can also use it as an air fryer grill rack for grilling steaks or use it for steaming.
Specification:
Material: 304 Stainless Steel
Colour: Silver
Total height: 11.5cm
First grid height: 4cm
Second grid height: 3cm
Length: 19cm
Width: 12.5cm
Weight: 340g
Package: paper box
Packing list:
1pcs x Air Fryer Rack