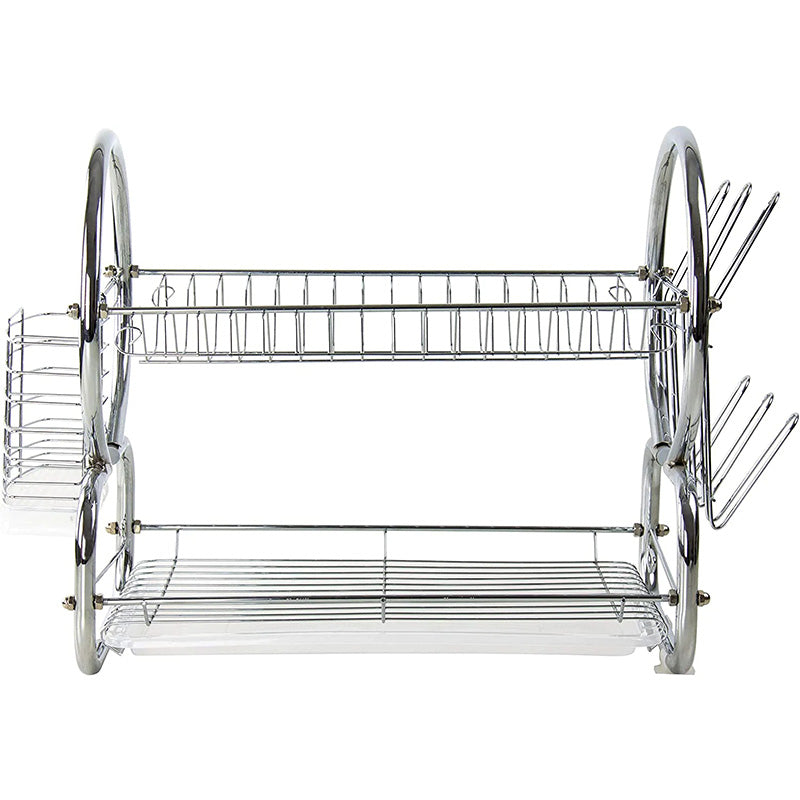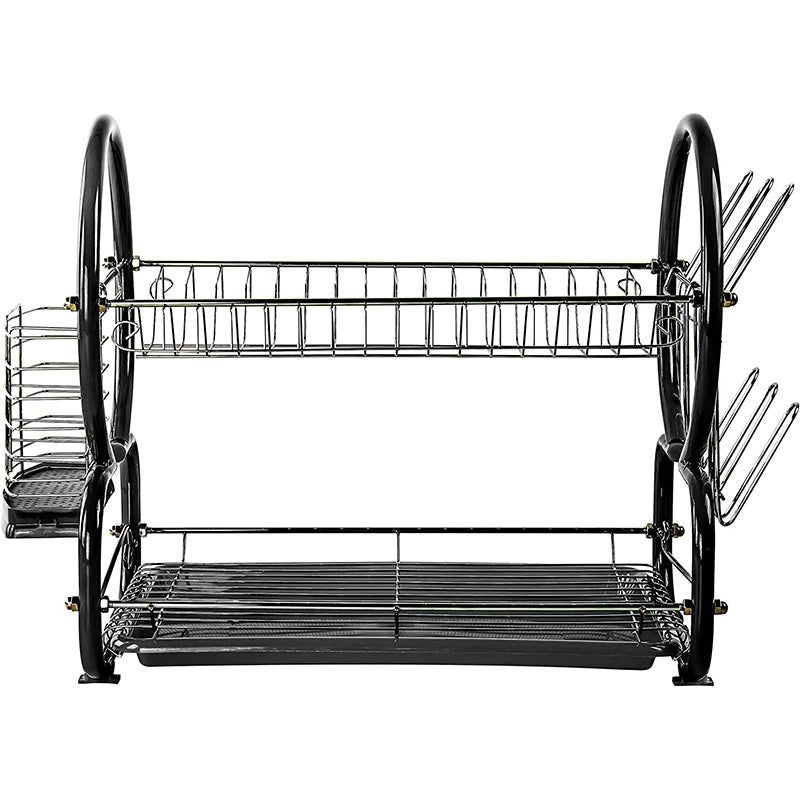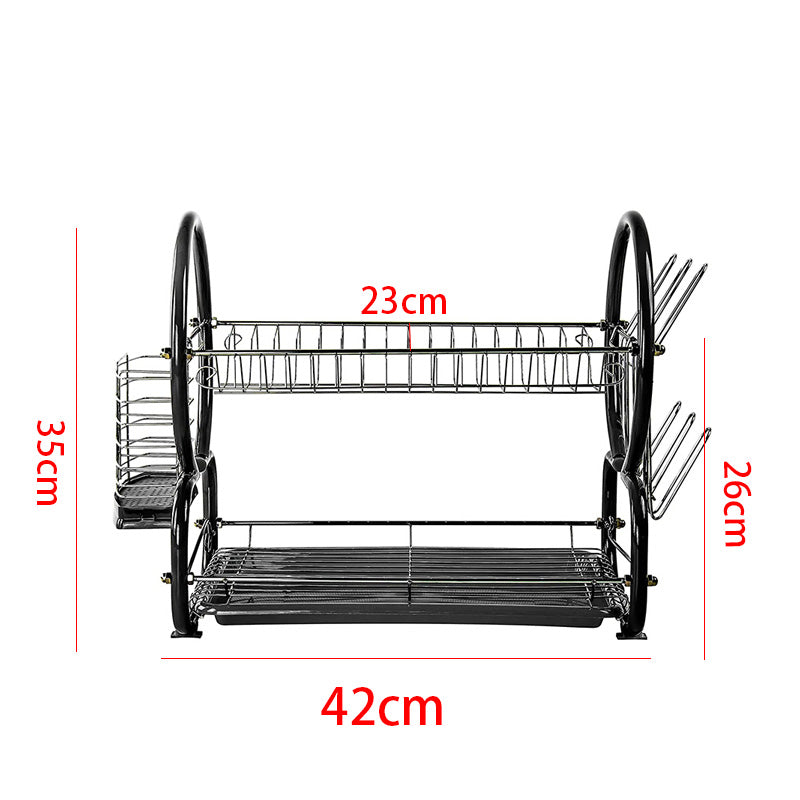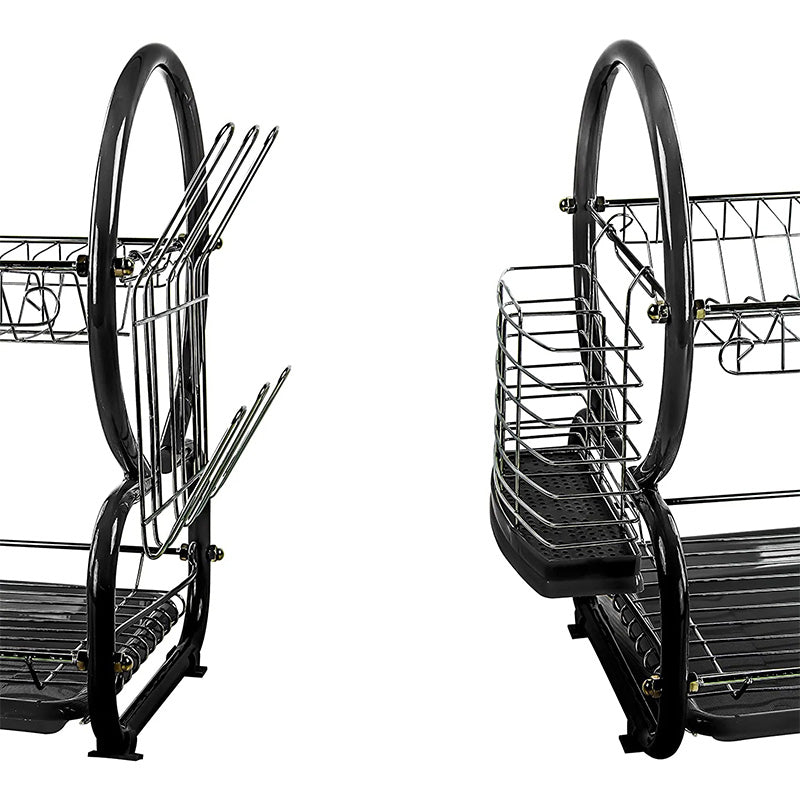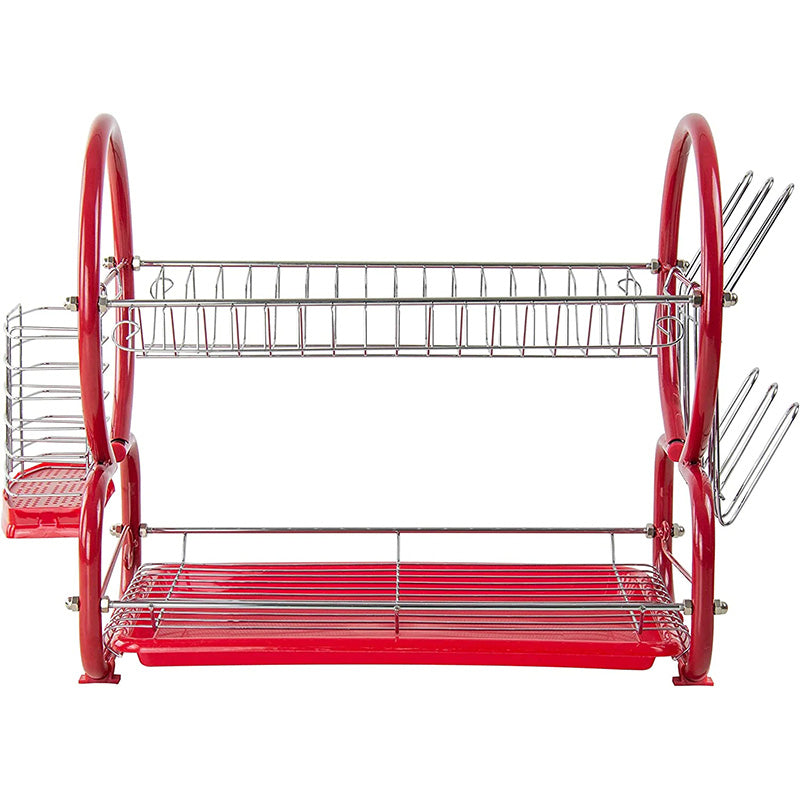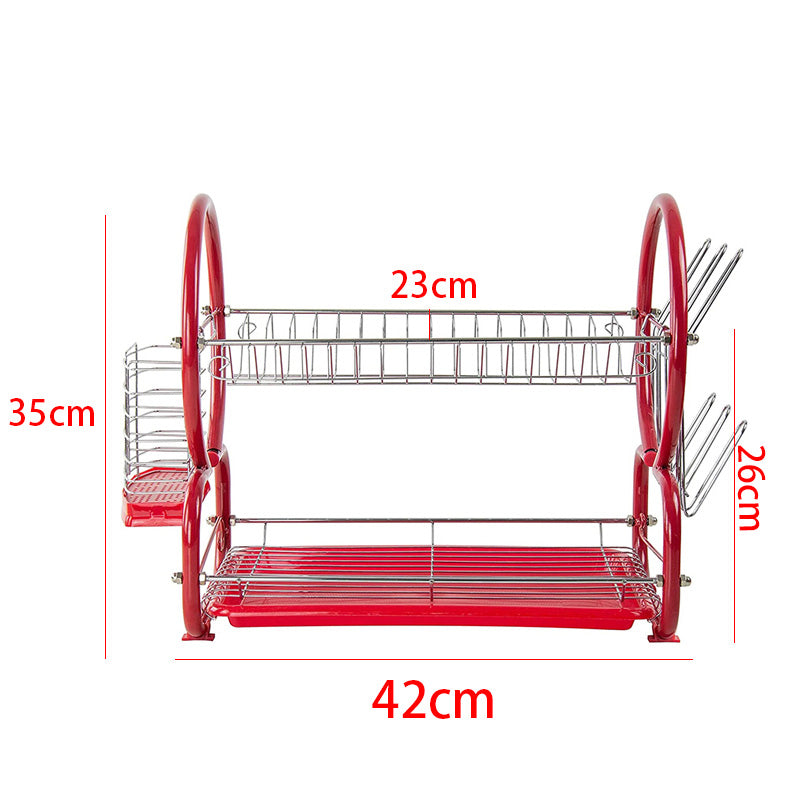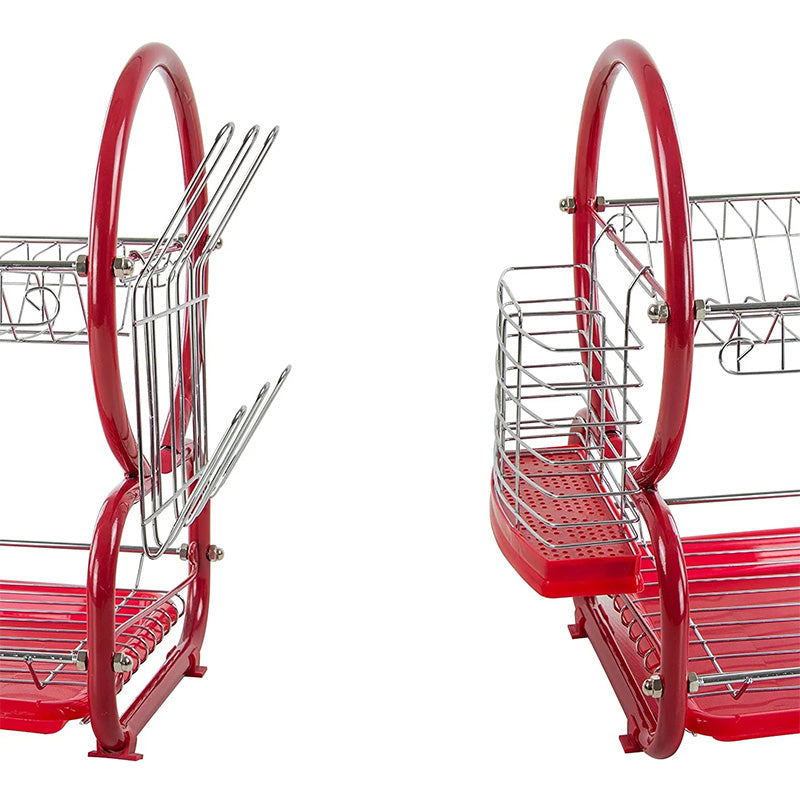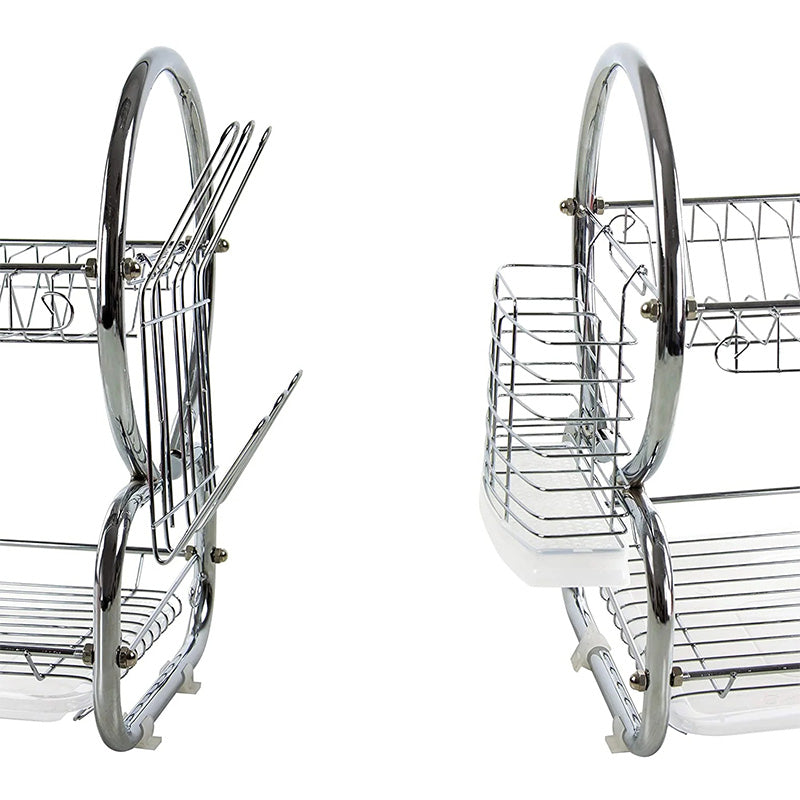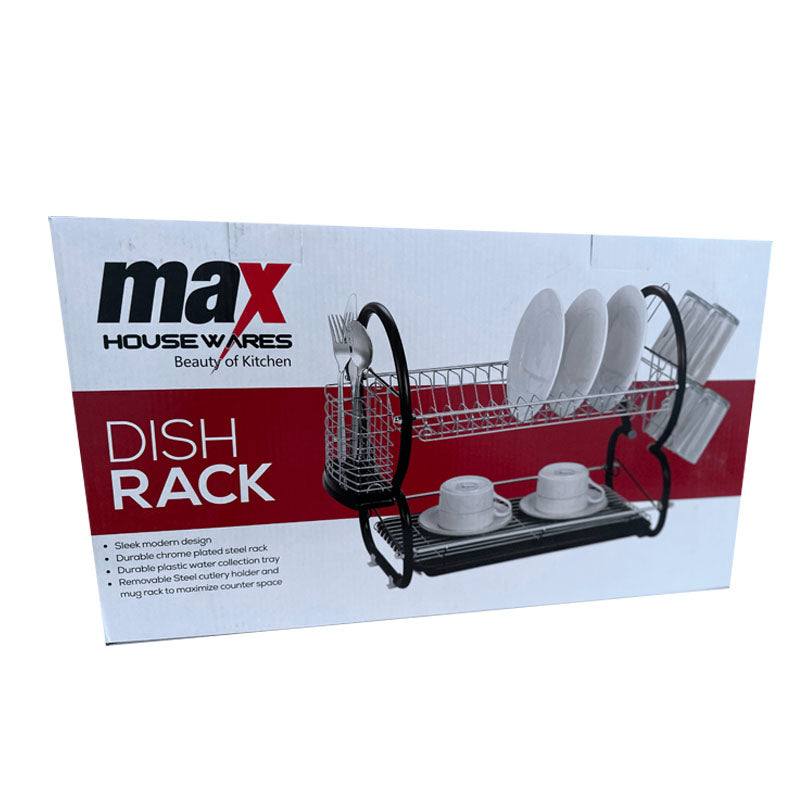 2 Tier Dish Drainer Rack for Kitchen Countertop or Sink Plate Cutlery Holder and Drip Tray
EPG-62126
Free returns within 30 days
2 Tier Dish Drainer Rack for Kitchen Countertop or Sink Plate Cutlery Holder and Drip Tray, Silver.
Description:
- The kithchen dish drainer rack is composed of 2 tier dish drying racks with drip tray, cutting board rack, cutlery holder. The 2-tier design saves more vertical space of kitchen countertop. It can hold plates, knives, coffee cups, glass, fruits, cutting board, spices; meets all your storage needs.
- The compact dish draining rack has a silver heart frame, which is treated through high temperature chrome coated process. It has a smooth surface, can also be an ideal decoration.
- This set of metal utensil dryer rack and plates stand comes with instructions and all accessories necesary to put together. If you need to clean the dish drainer rack, it is very simple to detach.
- Make of high quality chrome, this wire dish drying rack has a great look. And the adjustable rubber feet at the bottom prevent the shelves from shaking, make it more stable & safe.
Packing list:
1 pcs x Dish Drainer Rack