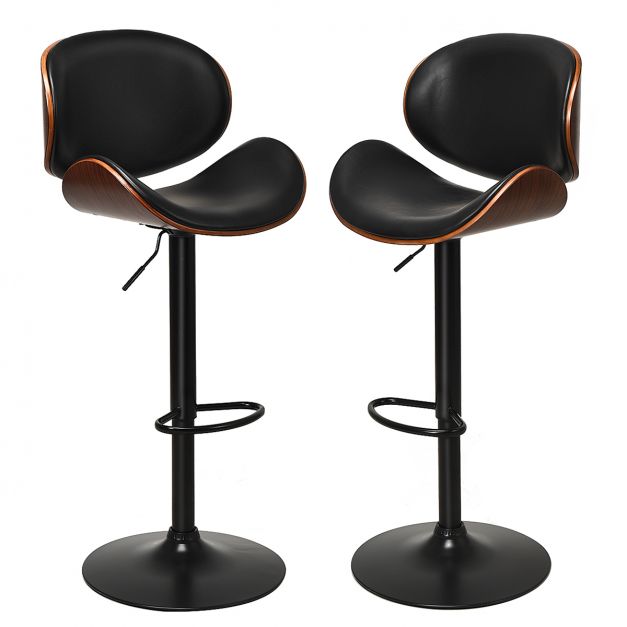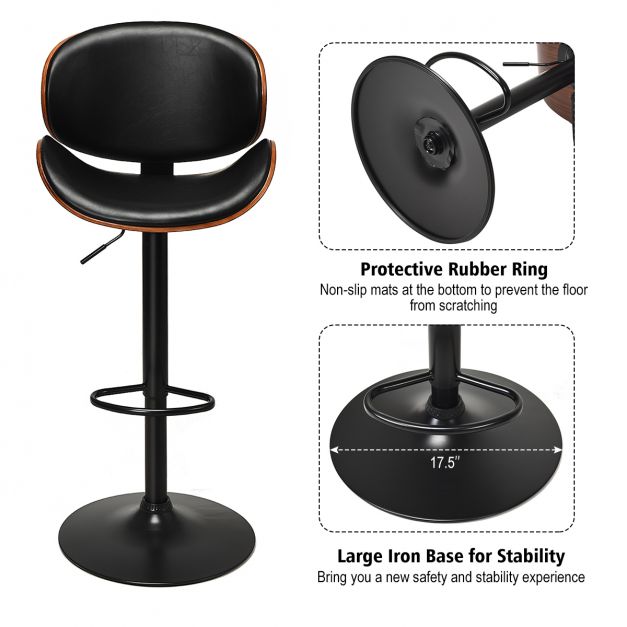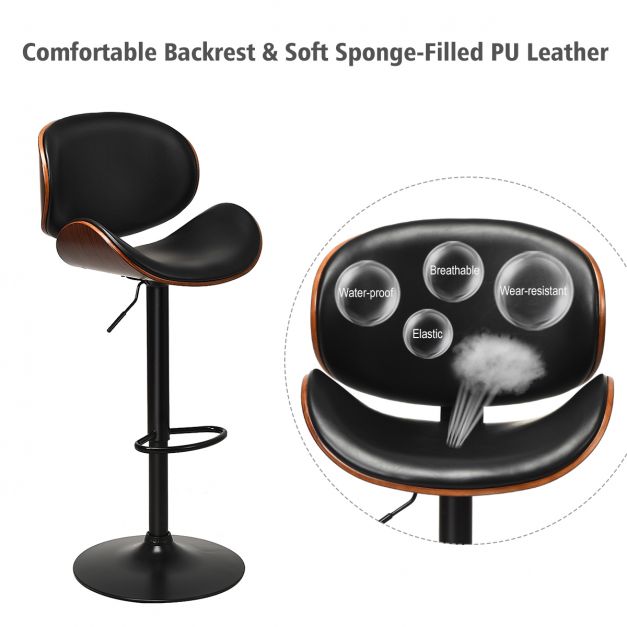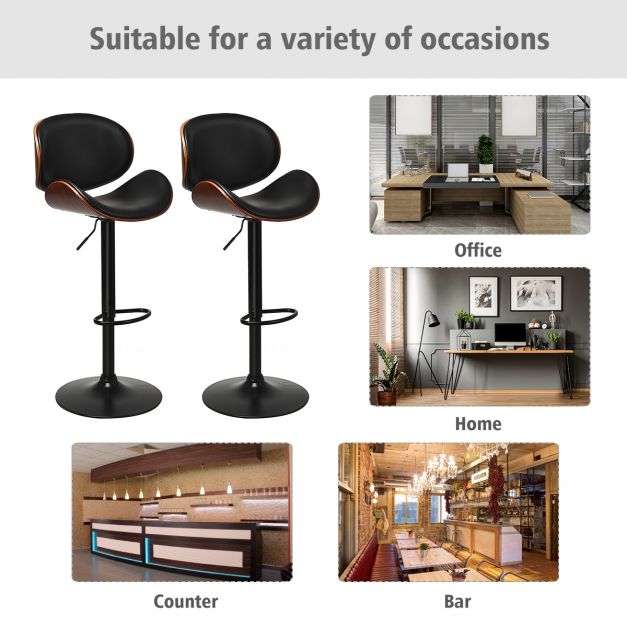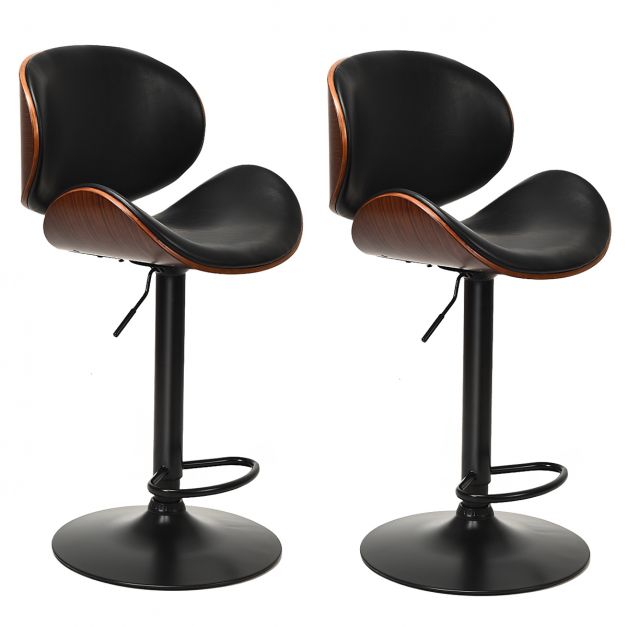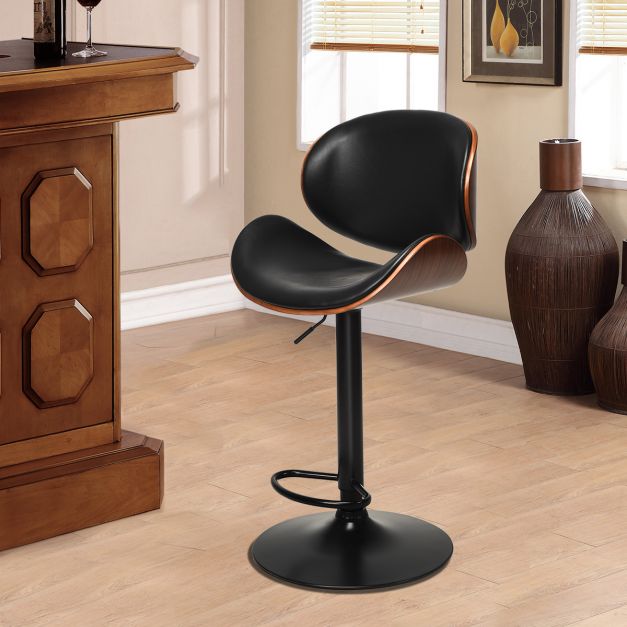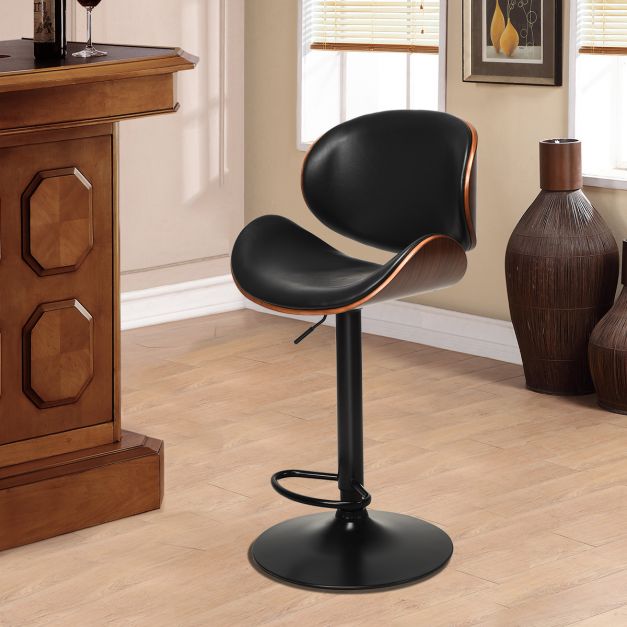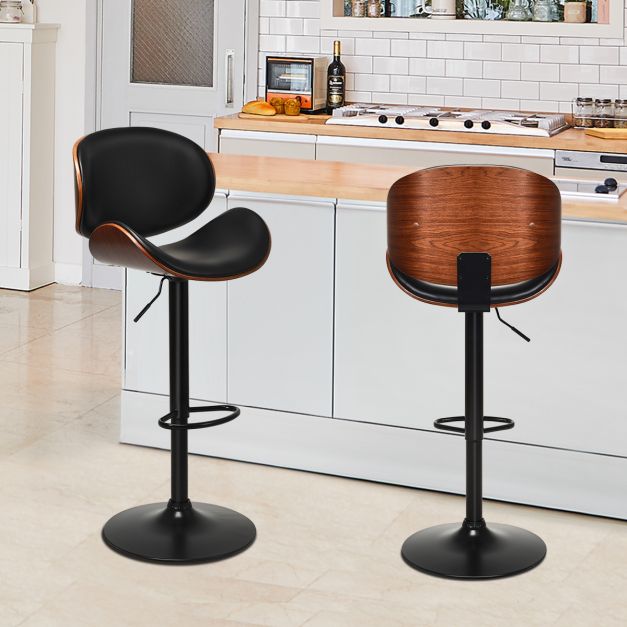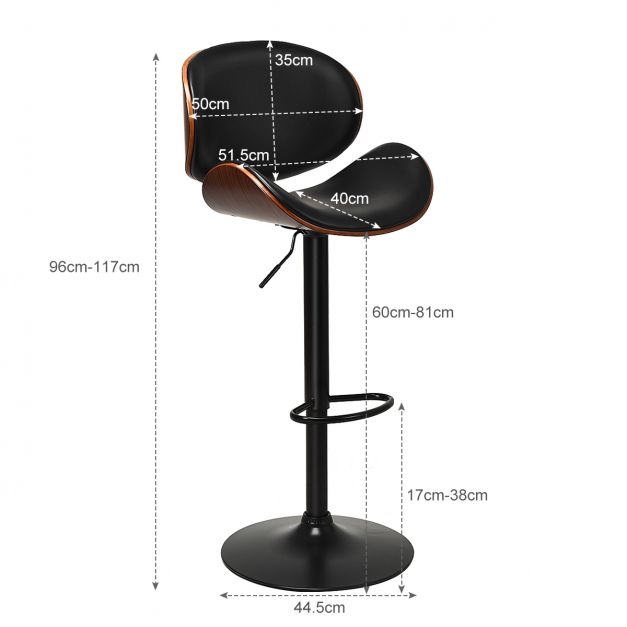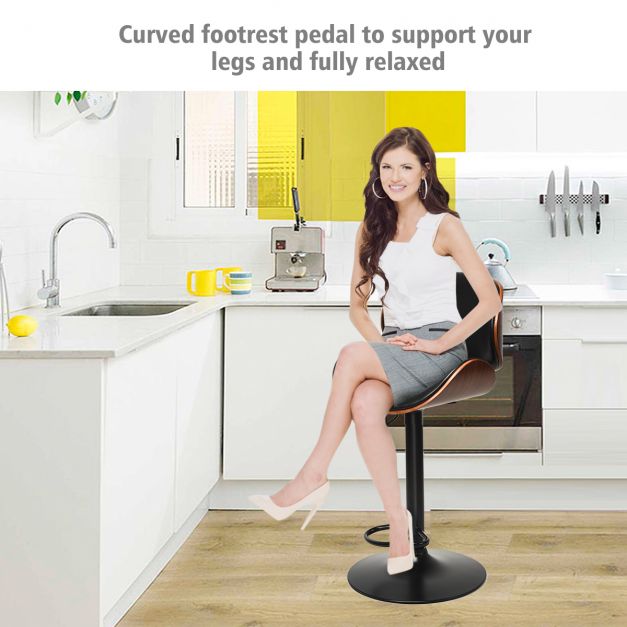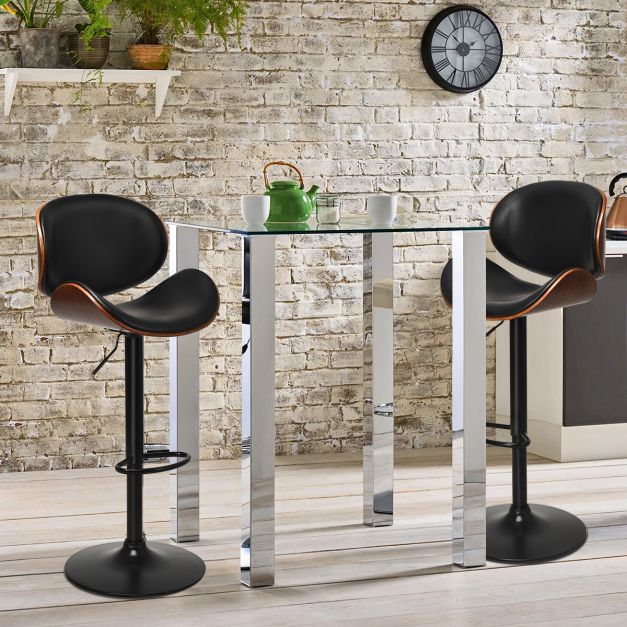 Set of 2 PU Leather Adjustable Bar Stools for Kitchen
80546712
by COSTWAY
Free returns within 30 days
This set of 2 barstools adds a stylish feel to your home. Sturdy metal frame and a 45cm large circular metal base with non-slip rubber ring make this bar stool super stable and safe, can withstand up to 120kg. Sponge filled cushions and backrests allow you to sit comfortably in your chair, with curved iron pedal you can put your feet on it to fully relax your leg muscles. You can easily adjust the lever under the chair to adjust the height of the seat from 97cm to 118cm to meet your needs of different heights. 360-degree rotating seat allows you to chat with friends in all ways and it is suitable for many different occasions including bars, kitchen counters, coffee shops with its stylish look.
Excellent Comfortable Design: The back and cushion of bar chairs are made of soft PU leather and filled with sponge. You can sit in the chair completely and fully relieve the pressure on the lumbar spine, giving you extra comfort. Equipped with a curved footrest, you can put your feet on it and relax your leg.
Perfect Adjustable Height and Direction: By raising the lever under the seat you can easily adjust the height of the seat from 97cm to 118cm, suitable for different heights of people. At the same time, the 360°rotating design allows you to talk to your friends in all directions.
Anti-Skid and Sturdy Structure: The kitchen stool provides more stability with a 45cm large circular metal base which attaches a rubber ring to prevent floor from scratching as well as increasing the anti-slip ability to a certain extent. Further, the super-strong metal bracket allows the bar chair to withstand up to 120kg weight, offering you a safe sitting environment.
Charming and Multi-Functional Design: The simple color and high-quality materials give these dining stools a very stylish and elegant appearance. You can put the high stools in any corner at will, including bars, kitchen counters, coffee shops. The pub dining chairs can perfectly blend with the decorations with an extra personality feeling.
Simple Assembly and Clean: Flat components with detailed instruction make your assembly effortless in a short time. Plus, the PU leather cushion and backrest with smooth metal rod, base and pedal allow you to clean easily with just a damp cloth.
Specifications
Colour: As the Picture Shows
Material: PU, Metal, Sponge
Product Dimension: 51 x 53 x 97-118cm (L x W x H)
Seat Height: 60-81cm
Footrest Height: 17-38cm
Diameter of Base: 45cm
Weight Capacity of Each Stool: 120kg
Net Weight of Each Stool: 10kg
Package Includes:
2 X Bar Stools
1 X Instruction Manual