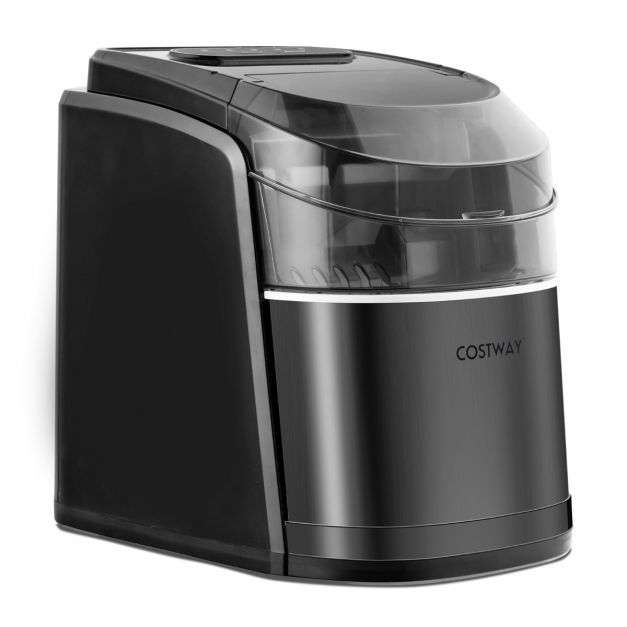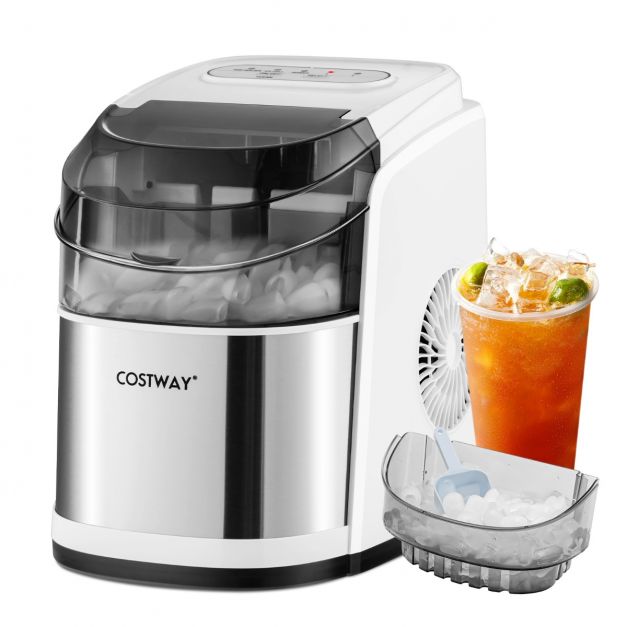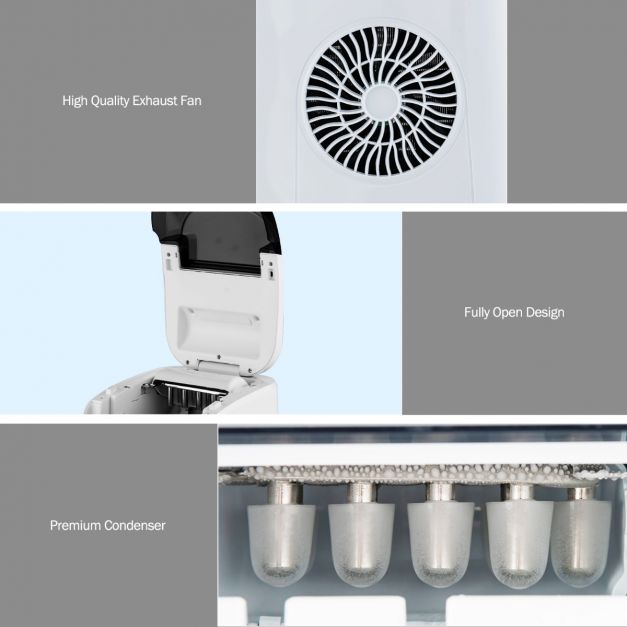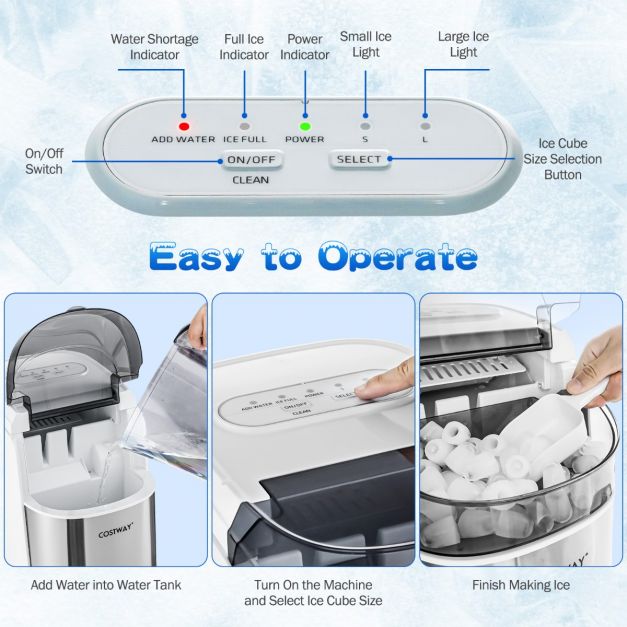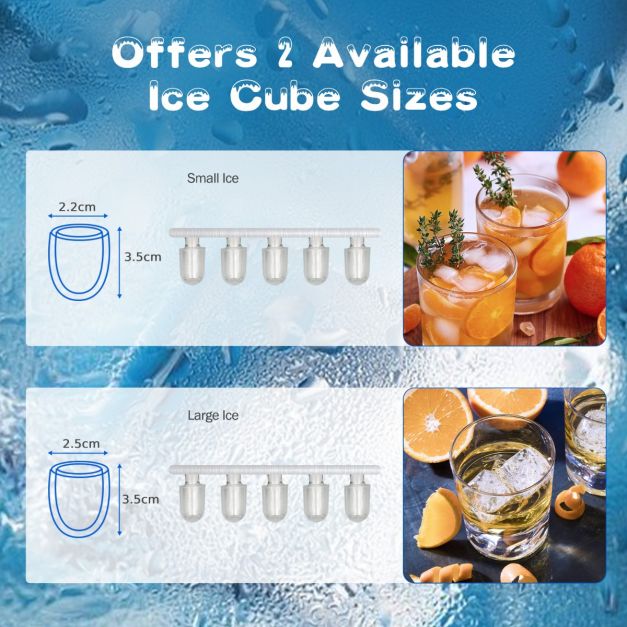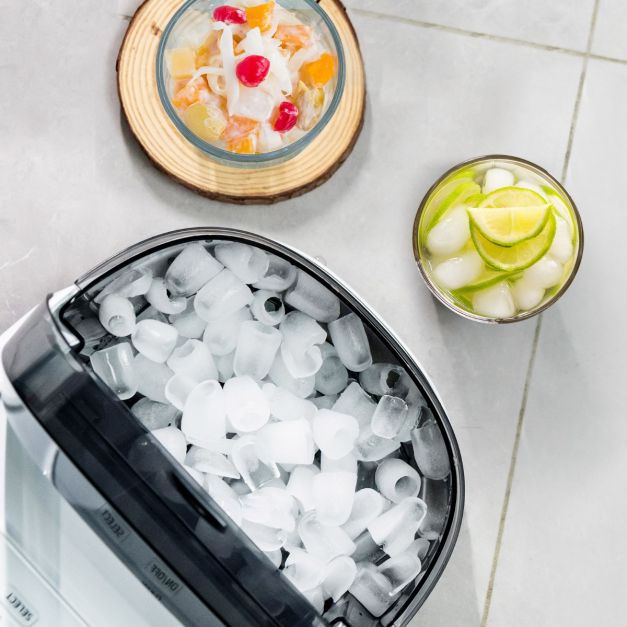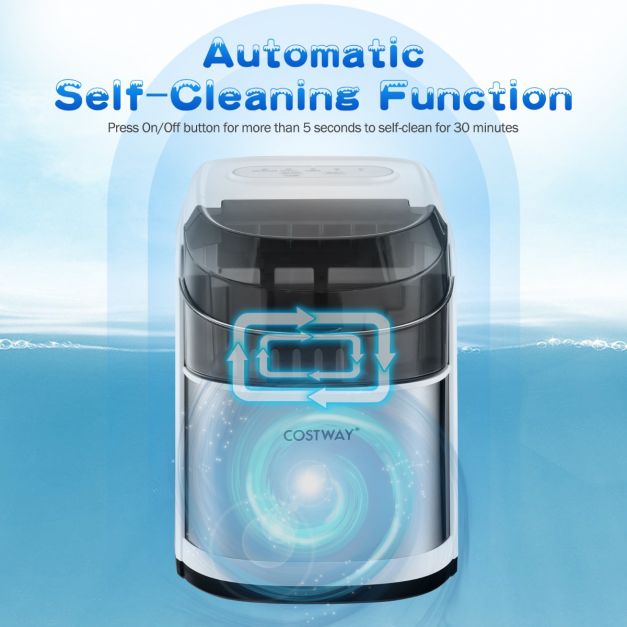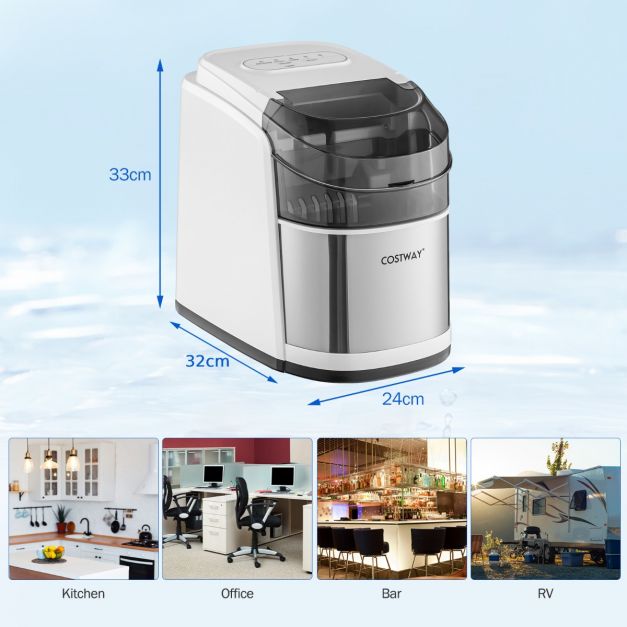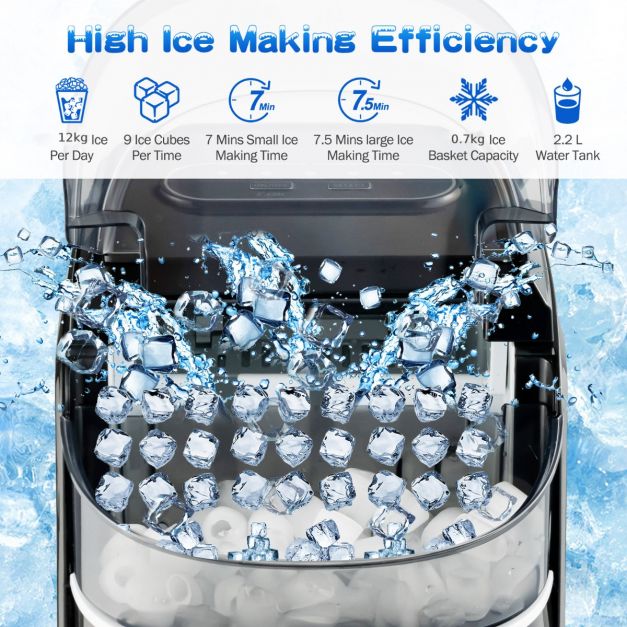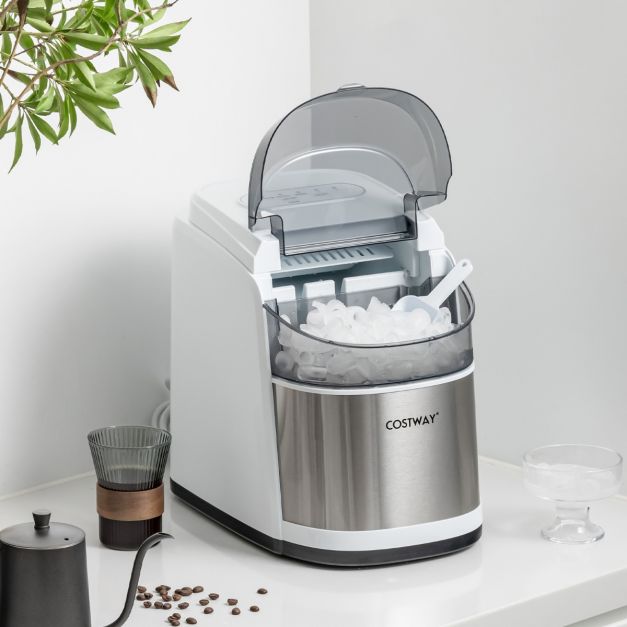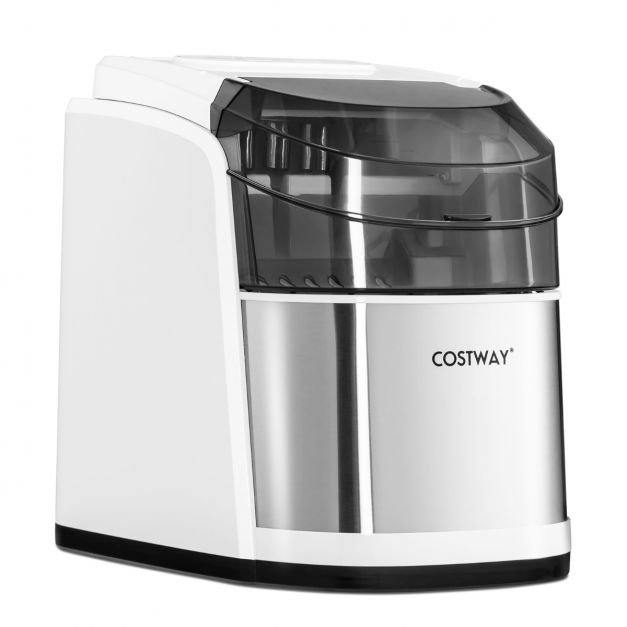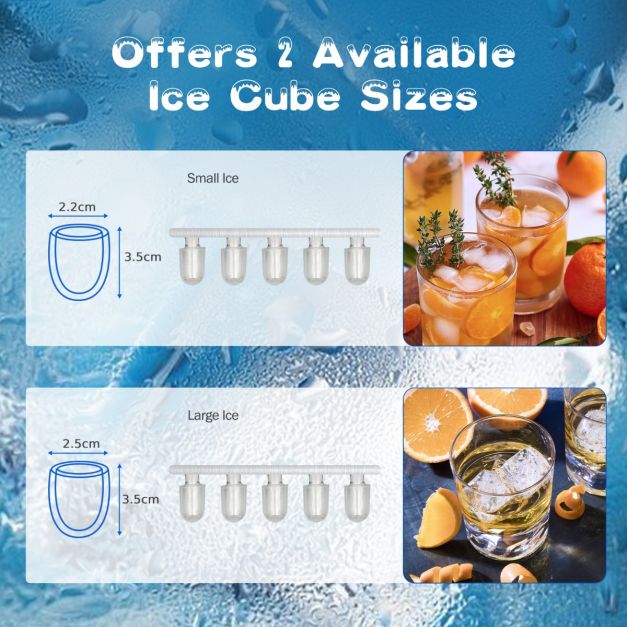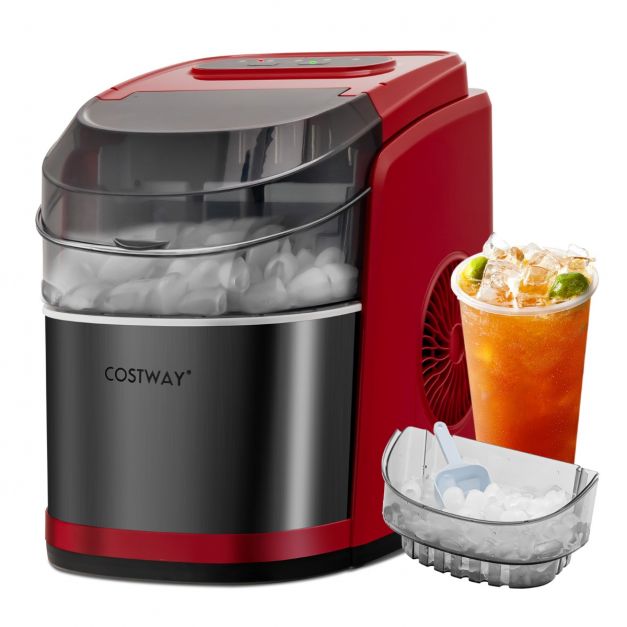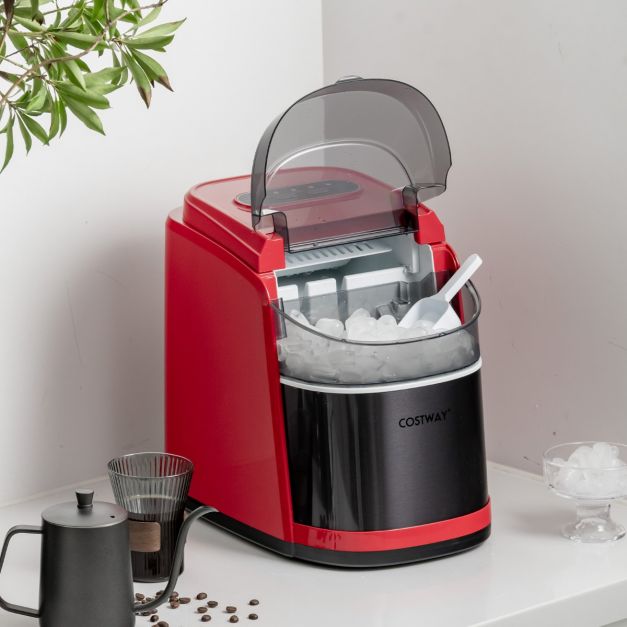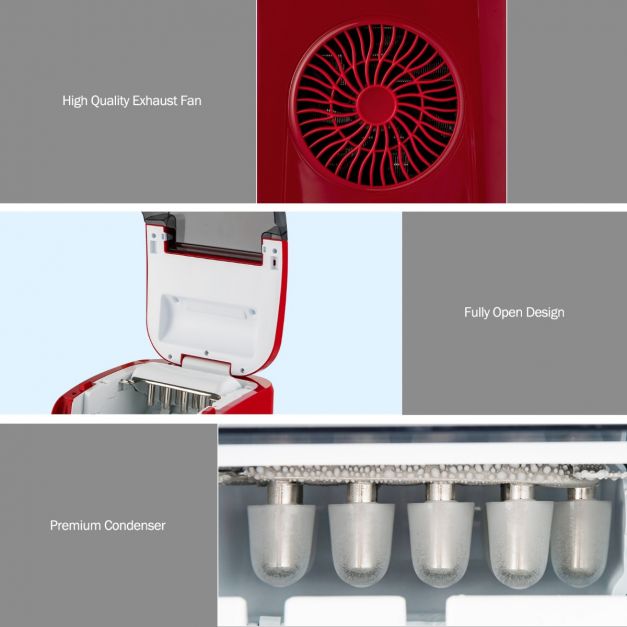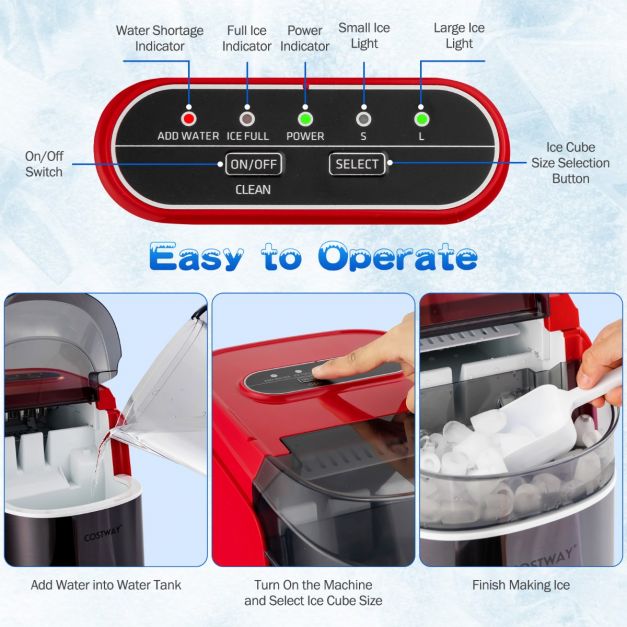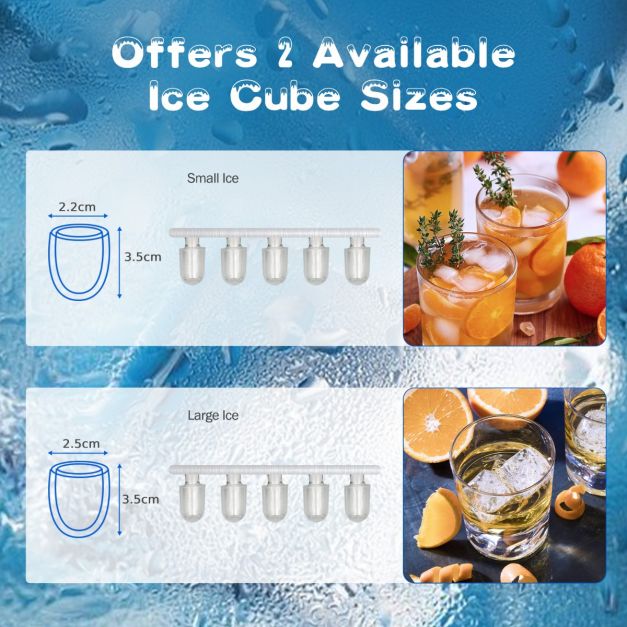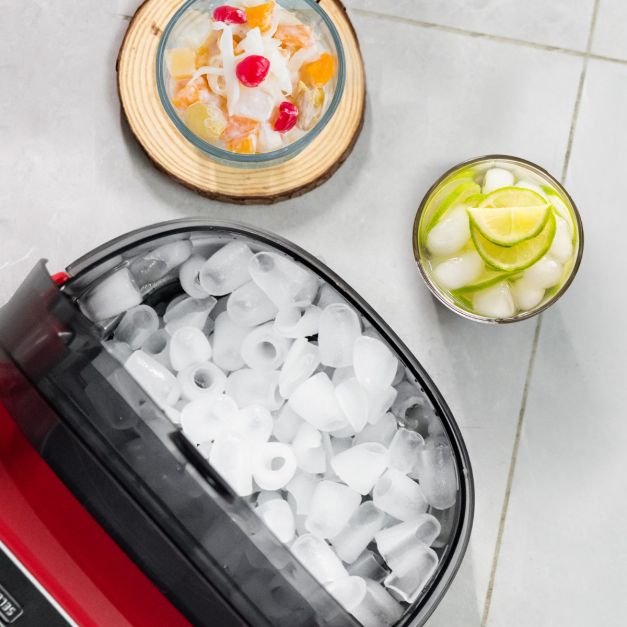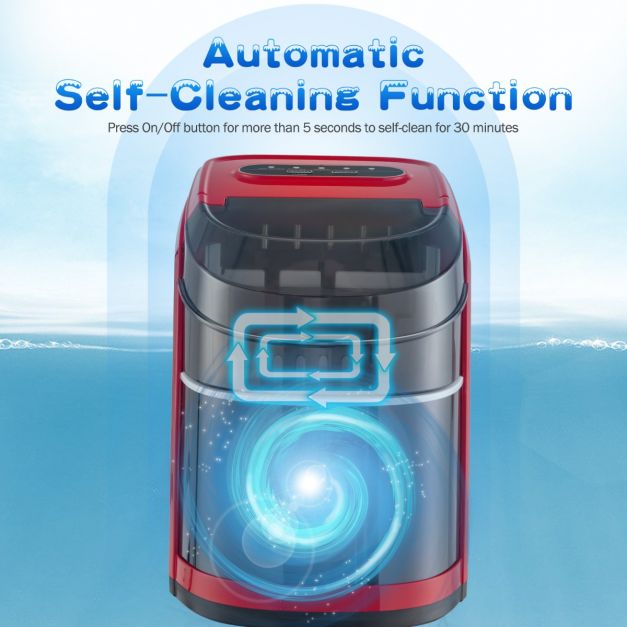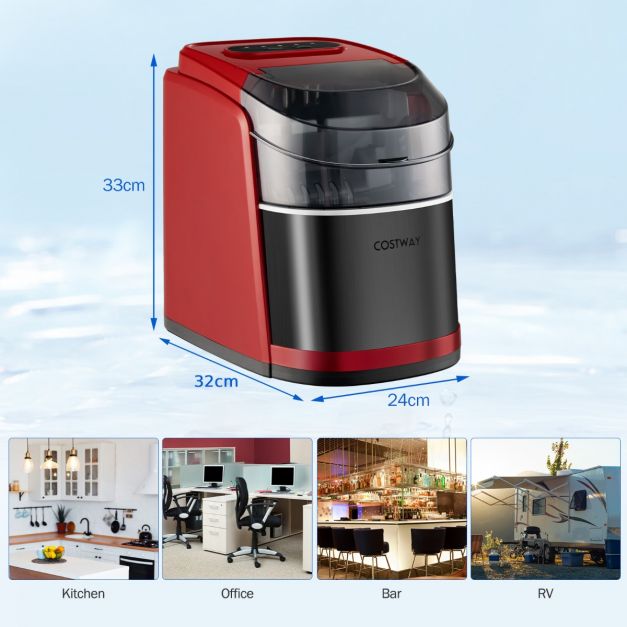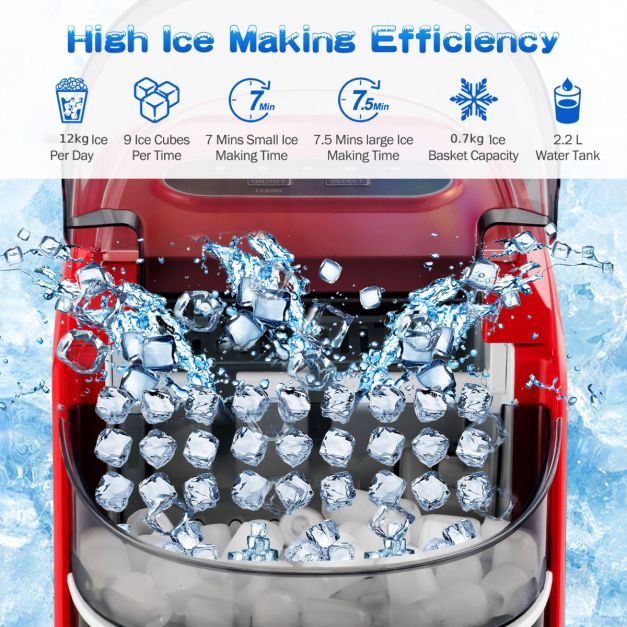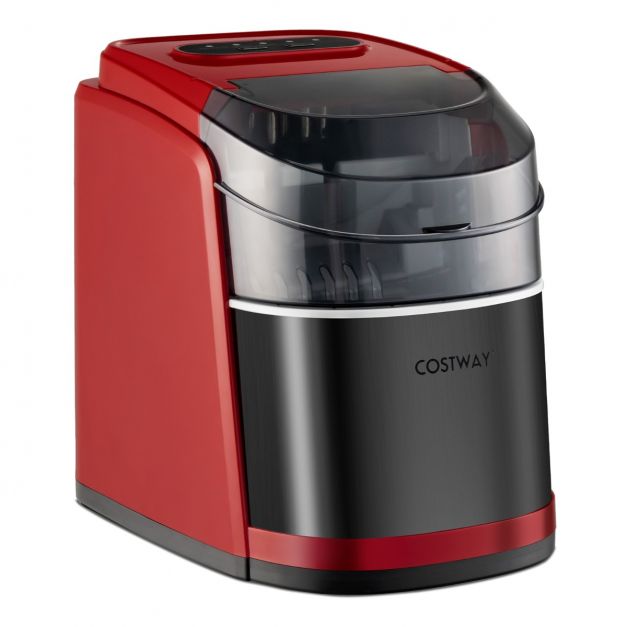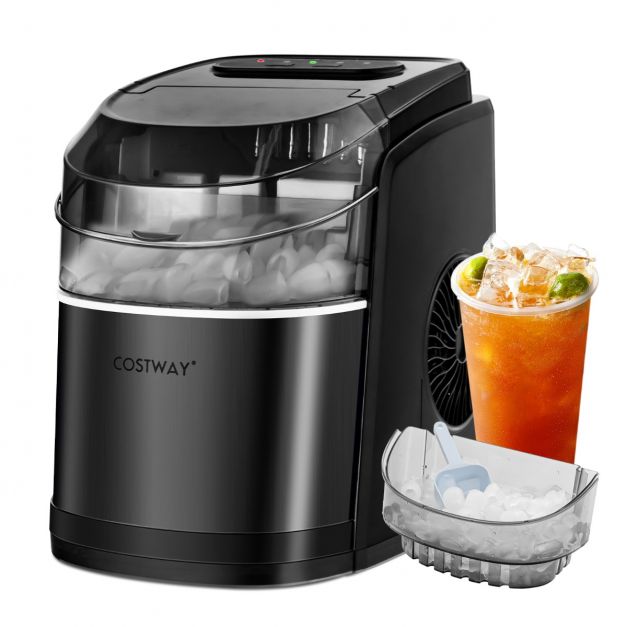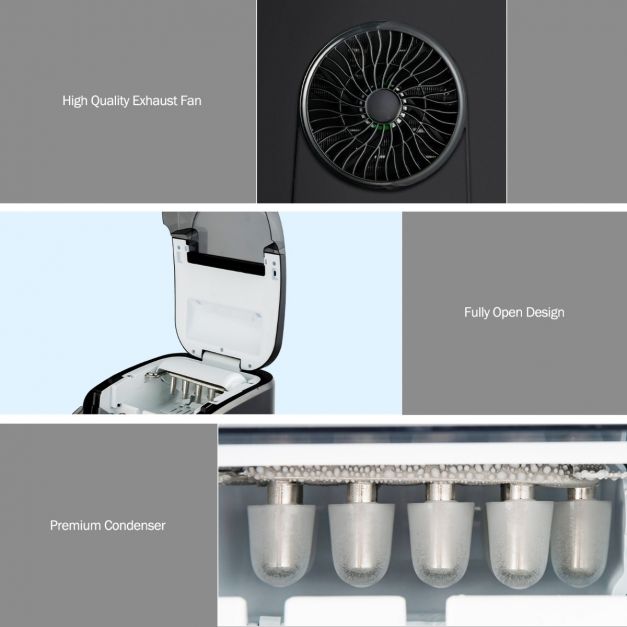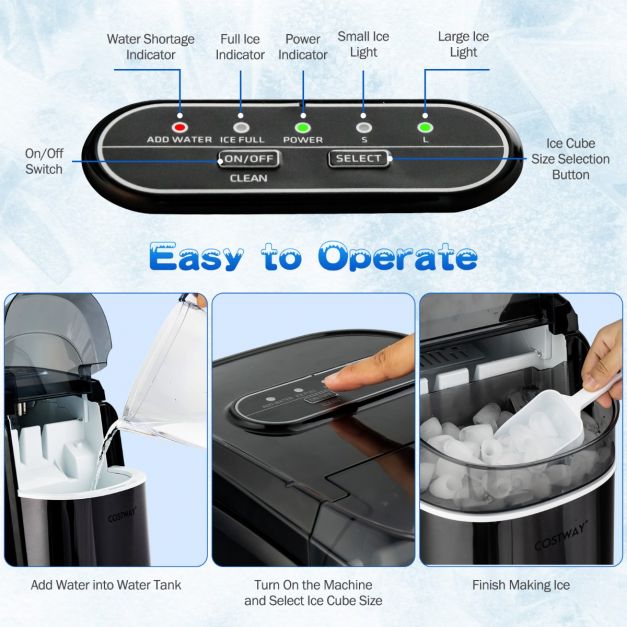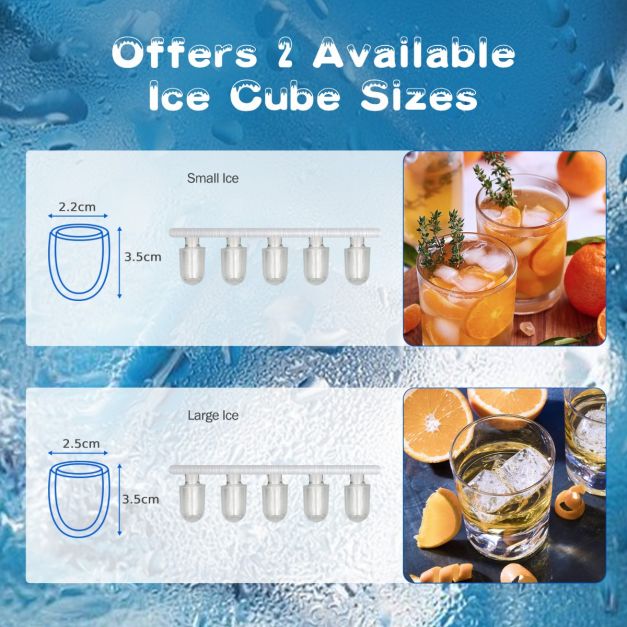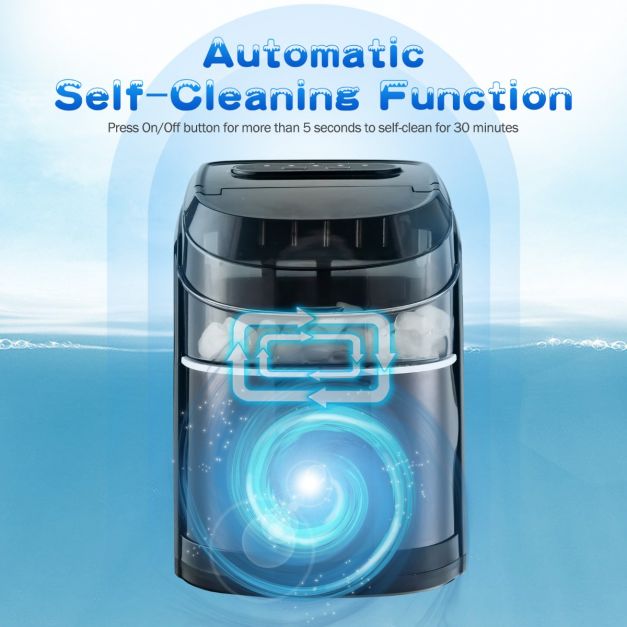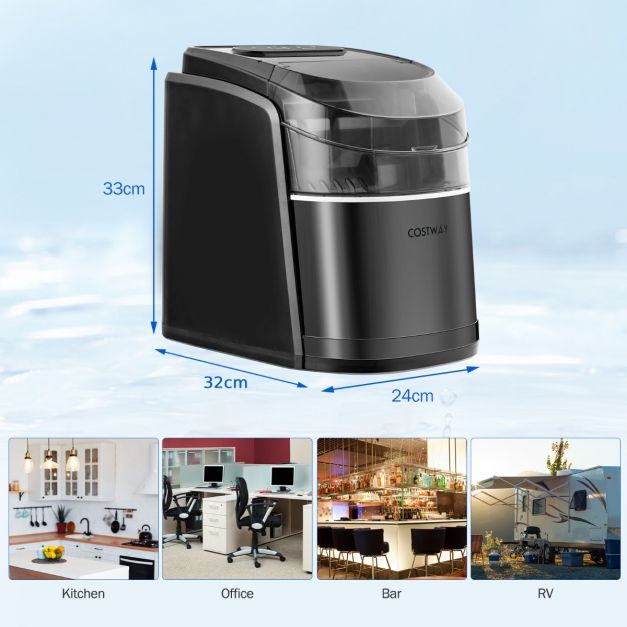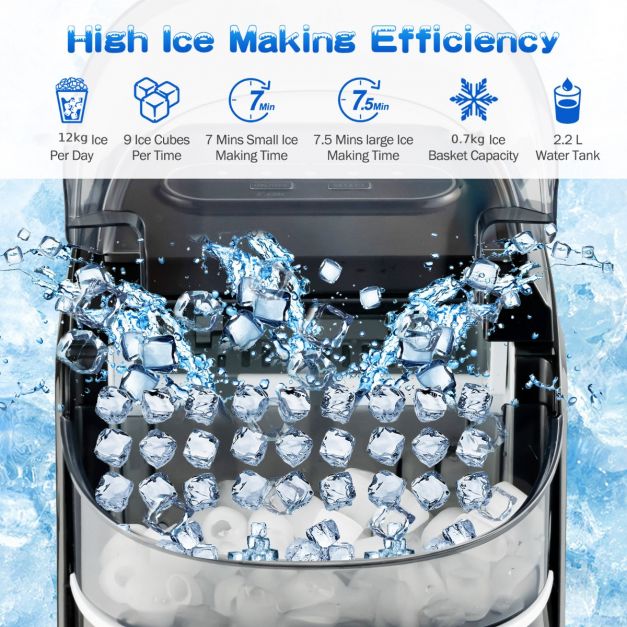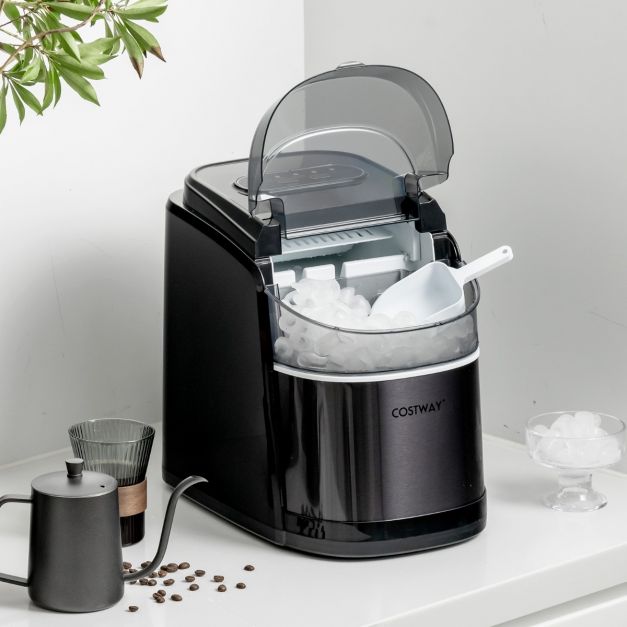 Portable Countertop Ice Maker with Ice Scoop and Basket
38649522
by COSTWAY
Free returns within 30 days
It can produce 9 ice cubes in 6-13 minutes and 12 kg ice cubes per day. Besides, a 2.2 L water tank and 0.7 kg capacity ice basket offer enough water/ice storage. You can put those bullet-shaped ice cubes into your red wine, whisky, beer, juice, soda, etc. Moreover, the easy-to-operate control panel enables you to conveniently control the machine and select the ice cube size(small size or large size). Its 30-mins self-cleaning system and fully open design of the cover help you to clean it easily. Apart from that, it also comes with an ice shovel for removal, an ice basket for storage and a top handle for opening the visible cover.
High Efficiency and Enough Capacity: Thanks to its premium compressor, our portable ice maker is able to make 9 pcs bullet-shaped ice cubes within 6-13 minutes and produce 12kg ice cubes per day. Besides, the 0.7 kg ice basket and 2.2 L water tank provide enough space for ice and water storage.
2 Sizes of Ice Cubes: This countertop ice-making machine offers you 2 selectable sizes of ice cubes(small or large). You can press the selection button to choose different ice cube sizes according to your actual needs. You can put our bullet-shaped ice cubes into various chilled drinks, including red wine, whisky, beer, juice, soda, etc.
Self-Cleaning & Fully Open Design: Its automatic self-cleaning function really saves your time and energy. You can press the On/Off button on the control panel for more than 5 seconds, then our machine can automatically self-clean for about 30 minutes. And with a fully open design, you can easily open the cover to clean its interior space.
Easy and Safe to Operation: Intuitive control panel makes it super easy to operate. You need to add water to the water tank and choose the ice cube size as well as start the ice maker machine by pressing the power key. And the tabletop ice maker also has a water shortage indicator and a full ice indicator for other operations.
User-friendly Design & Wide Application: Top visible window clearly displays the ice cubes' condition. And this ice cube maker also includes an ice shovel and a detachable ice basket for easy usage. Its lightweight and compact size make it suitable for a variety of places, such as kitchens, offices, bars, RVs and more.
Specifications
Colour: White
Material: ABS
Product Dimension: 24 x 32 x 33 cm(L x W x H)
Power:220-240 V/50 Hz
Power Cord Length: 200 cm
Ice Shape: Bullet Shape
Capacity of Ice Basket: 0.7 kg
Capacity of Water Tank: 2.2 L
Net Weight: 7 kg

Package includes:
1 x Countertop Ice Maker
1 x Ice Shovel
1 x Instruction Manual