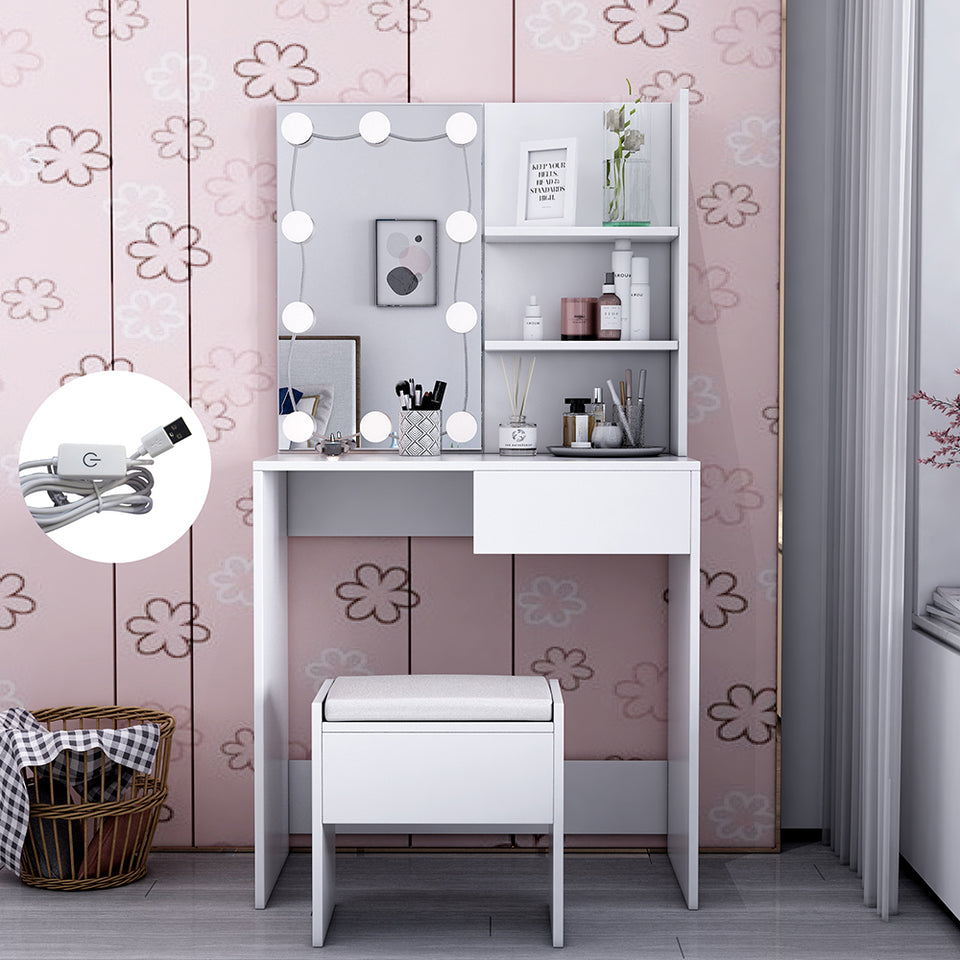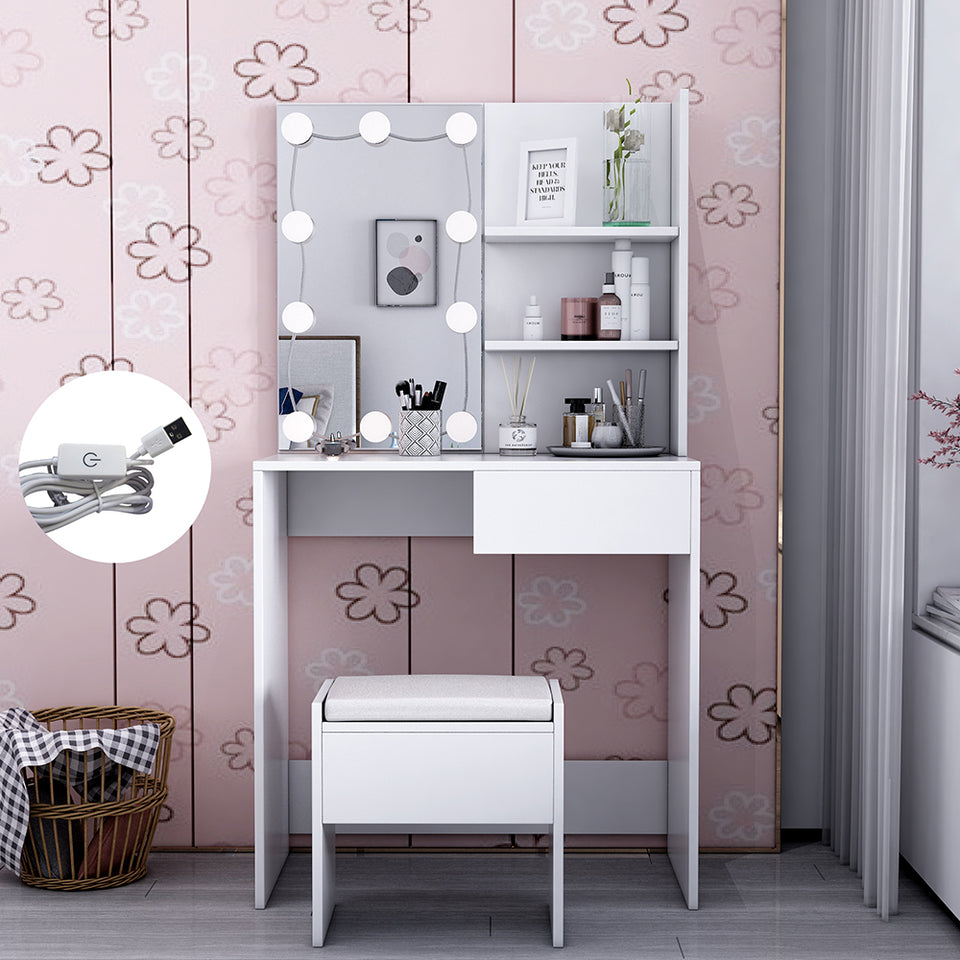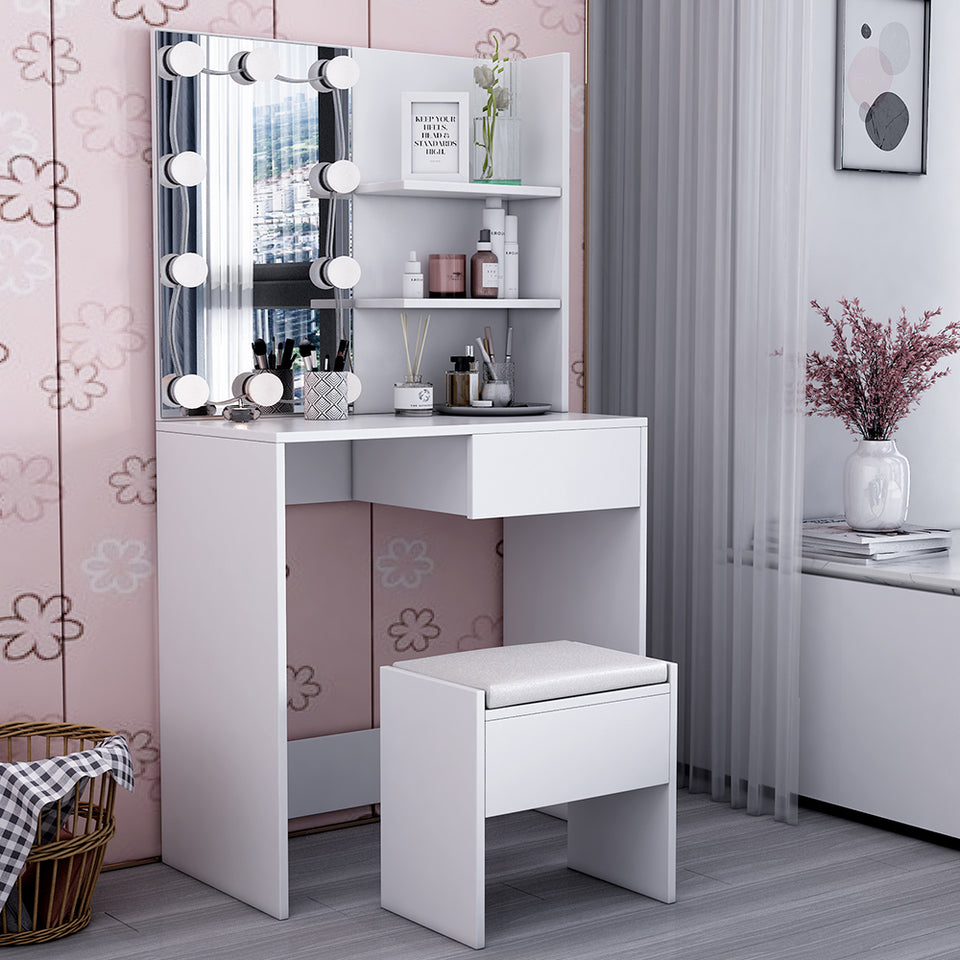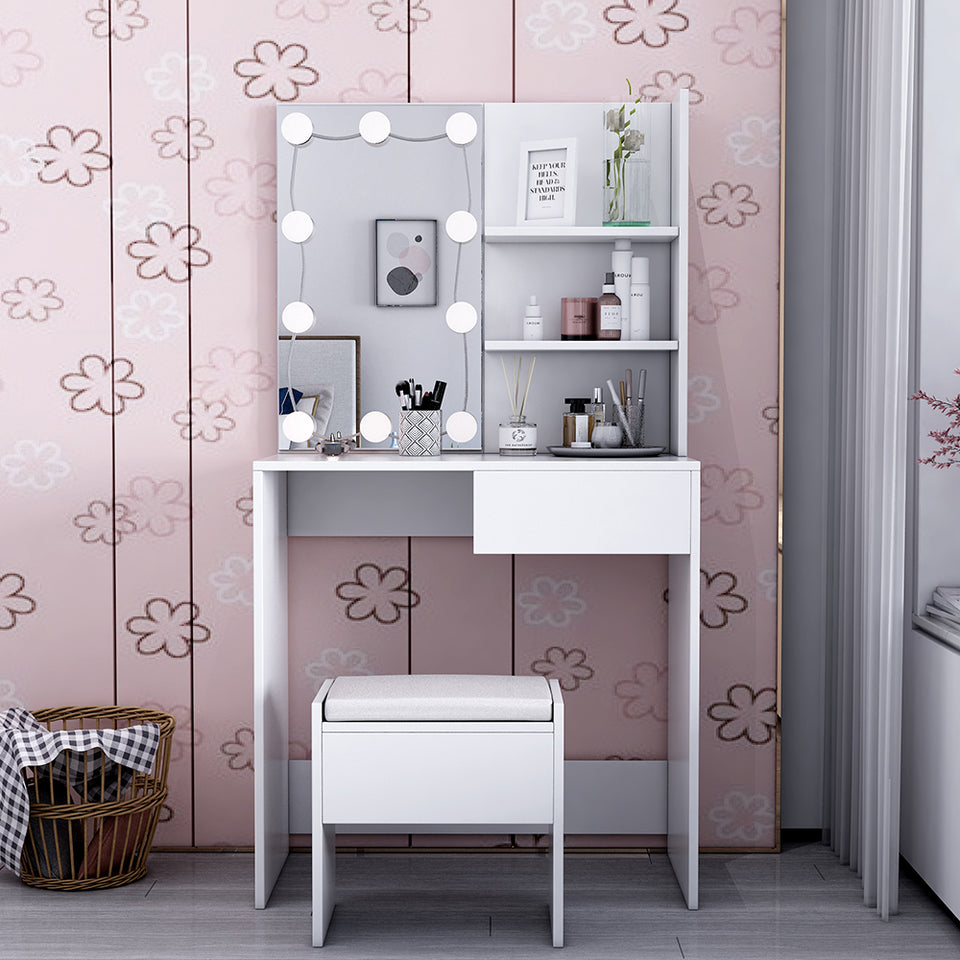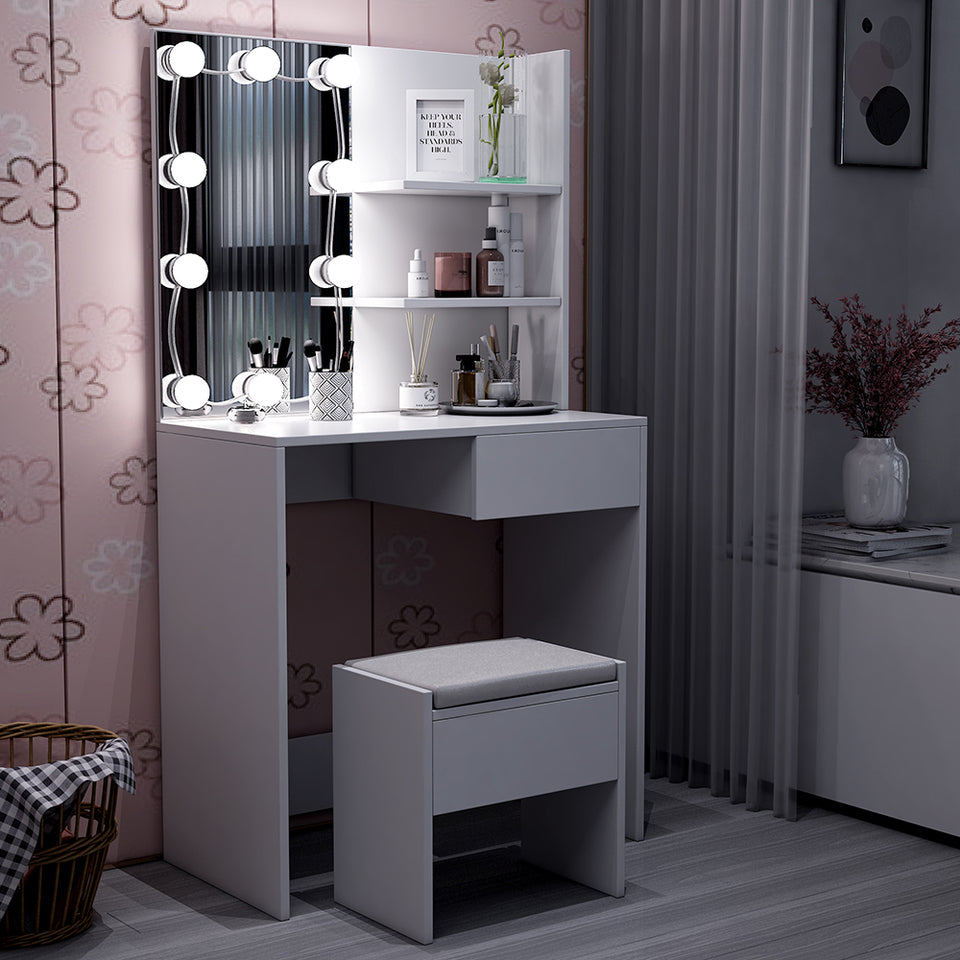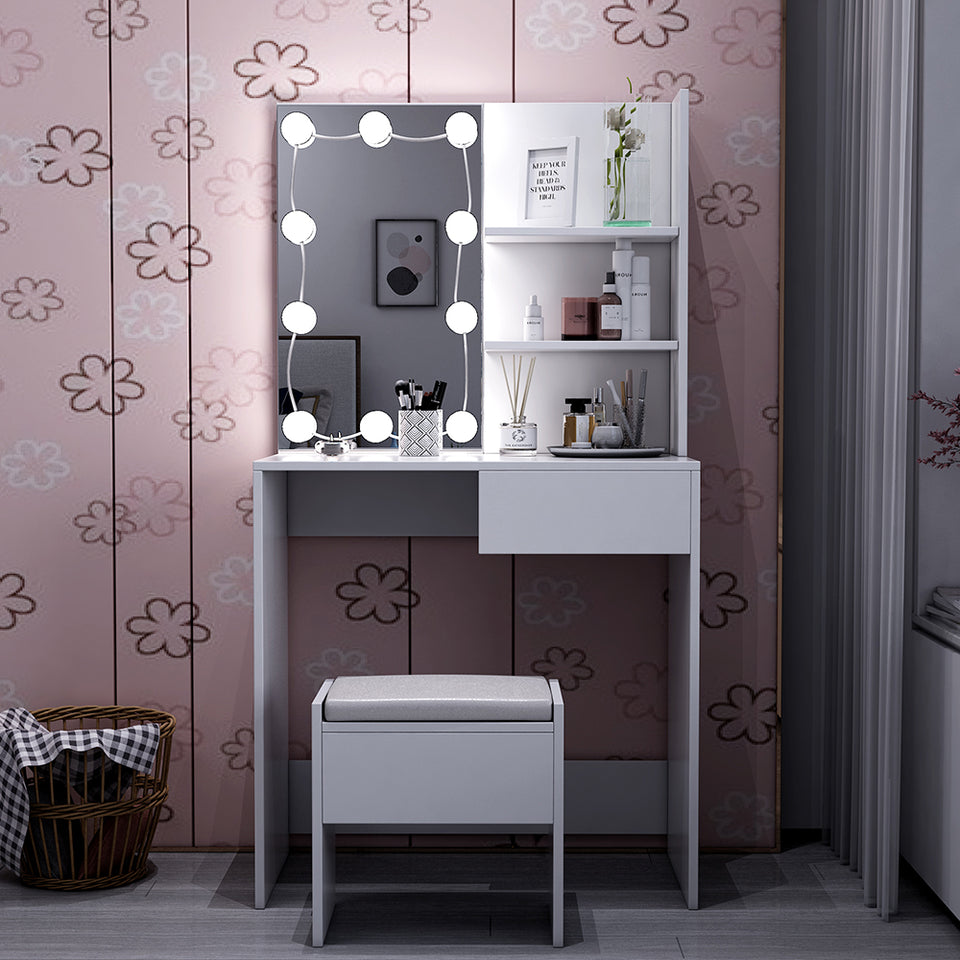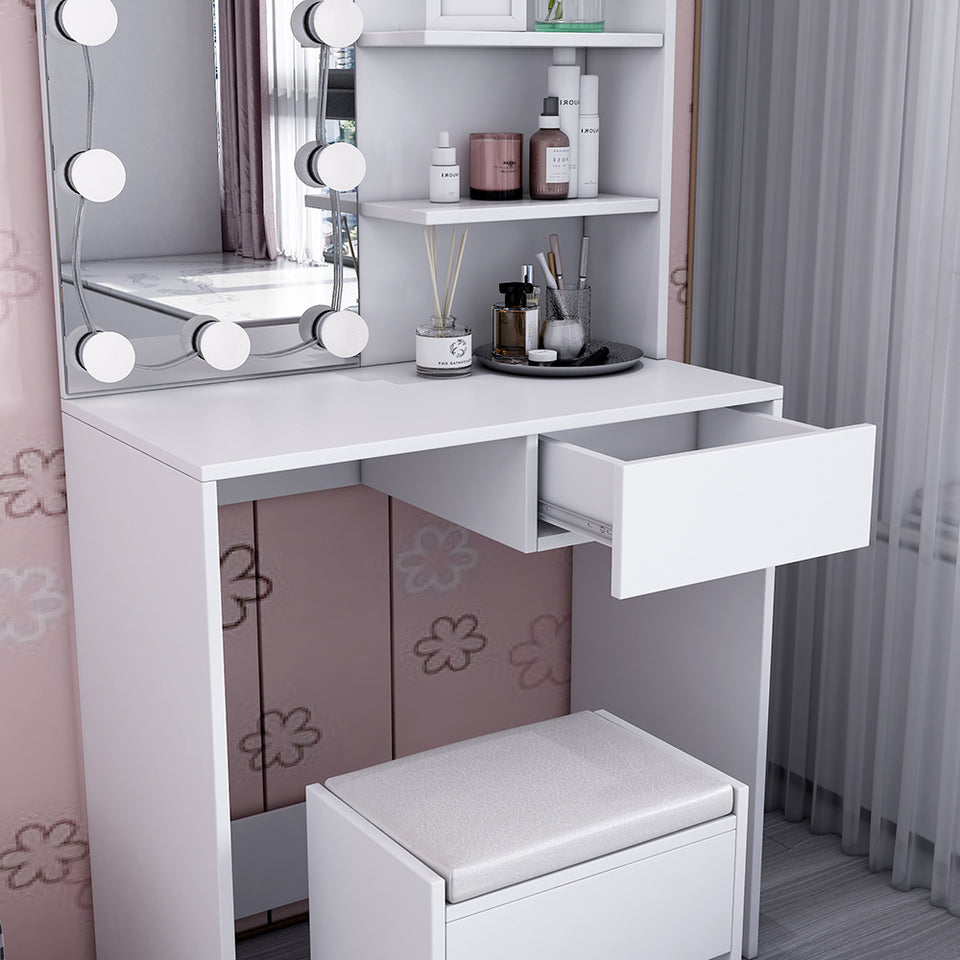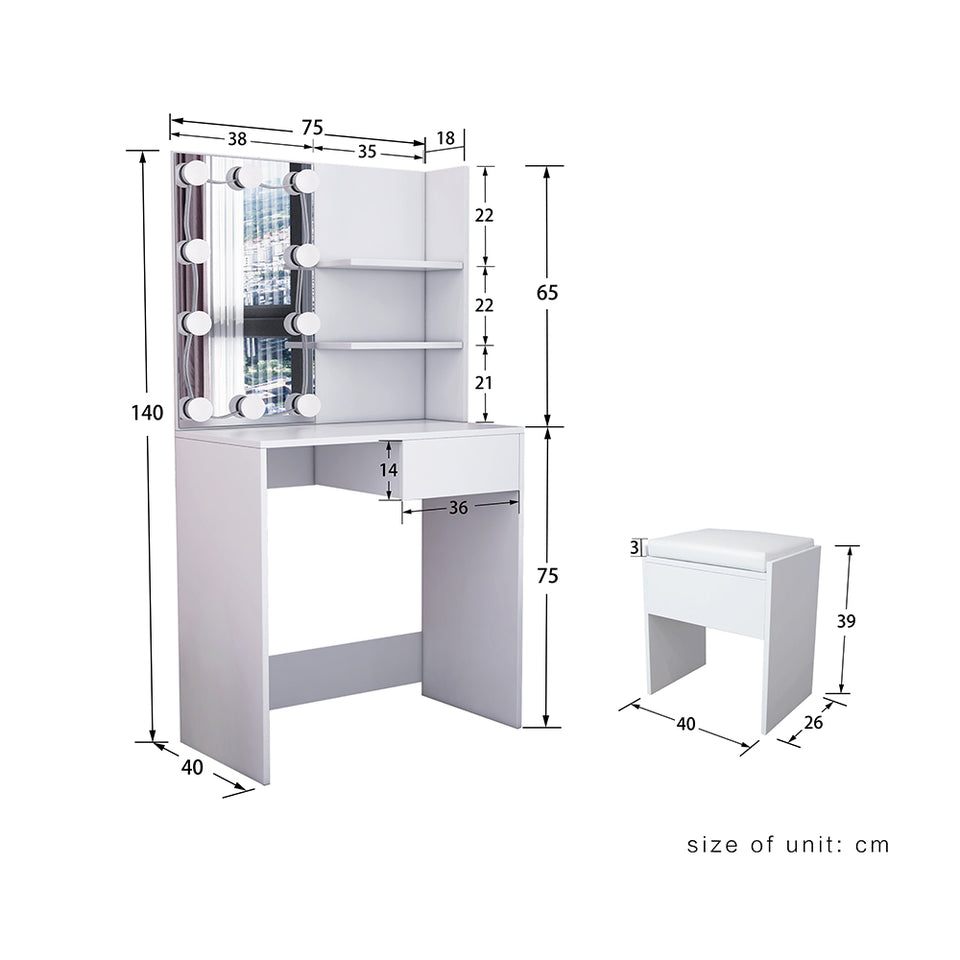 Luxury Dressing Table & Stool Set - Makeup Desk Mirror 10 LED Bulbs Dresser
36442-33111001
Free returns within 30 days

Description 
Luxury Dressing Table & Stool Set - Makeup Desk Mirror 10 LED Bulbs Dresser
1. This stylish dressing table set has chic, modern design to match with different interior and furniture easily. Its durability is ensured by the white lacquer finish.
2. Large table with 1 drawer & 2 shelves provides enough space for cosmetics and beauty products.
3. Large mirror surrounded with 10 LED bulbs, soft and bright lights to help you makeup easier.
4. It's a pleasure to put on daily make-up with cosmetic necessities getting ready and neatly organized in hands touch.
5. Easy-to-clean and stain-resistant surface with ECO-friendly spray-painted.
6. Flat packed with arrival of all screws and nut promise a quick and safe installation.
Specifications 
Materials: MDF
Color: White
Type: Dressing table stool set
Dimension of Stool(Wx D x H): 40cm x 26cm x 39cm
Overall Dimension of Table(Wx D x H): Please check photos
Package includings:
                        1 x Cosmetic table stool set
                        1 x Screw and Nuts Set
                        1 x user manual
Please Note:
                        Require home assembly.
                        Delivery arrival with two packages