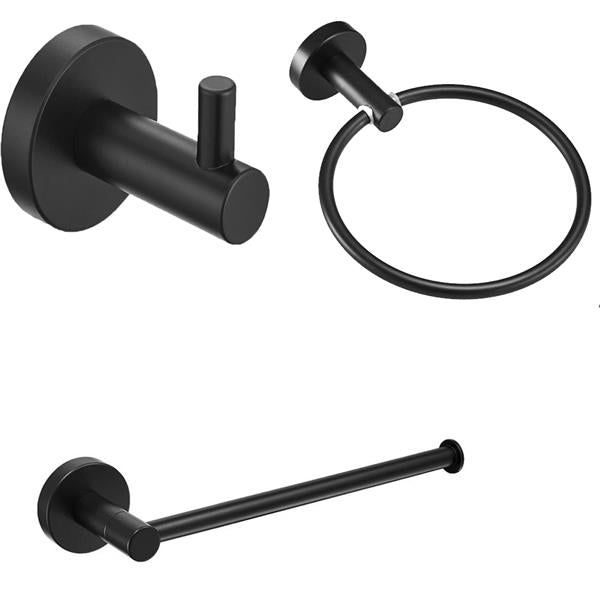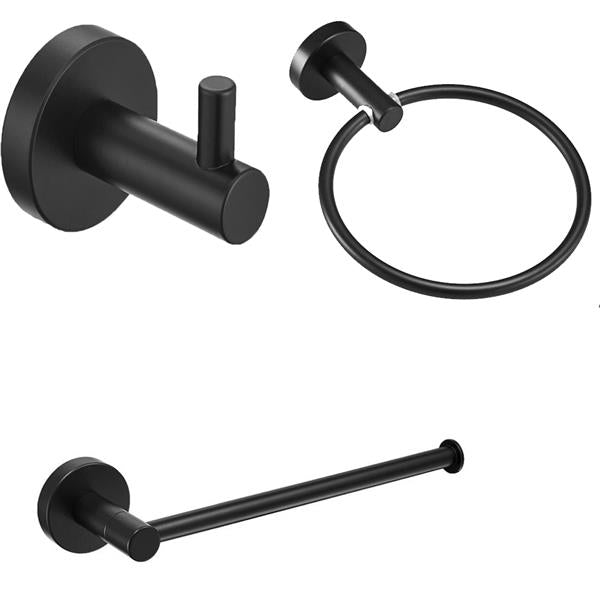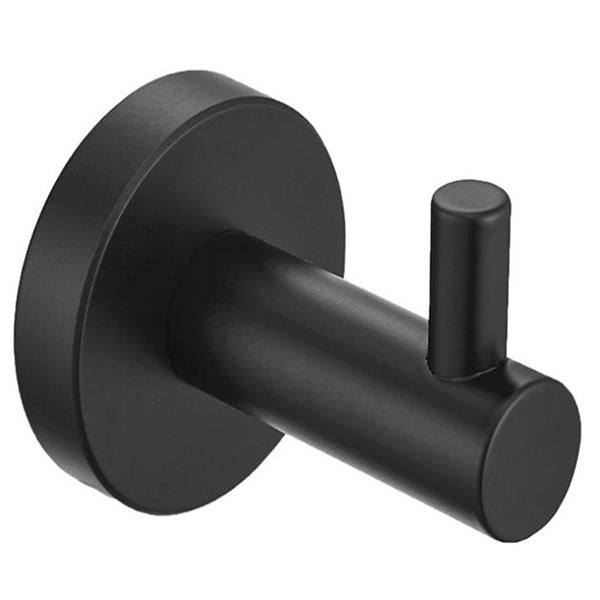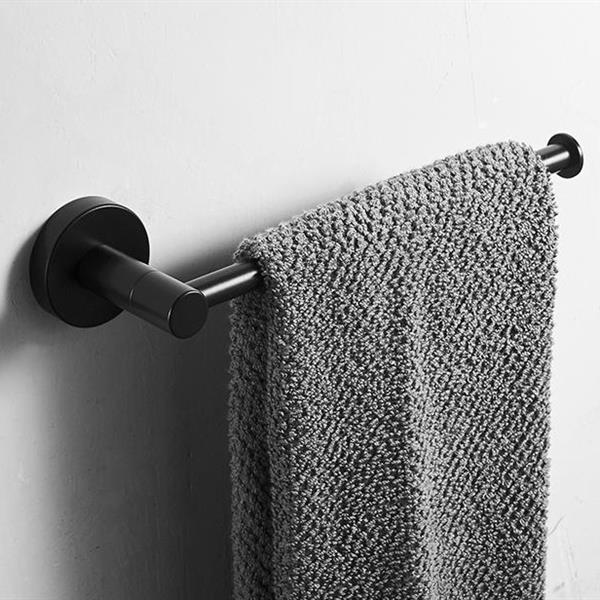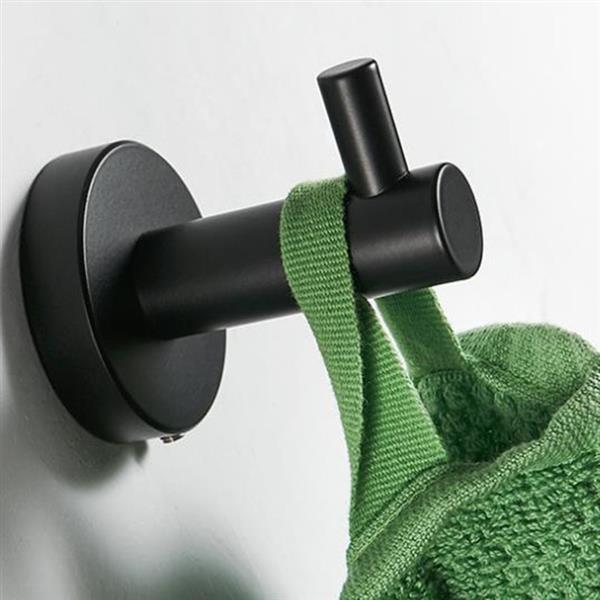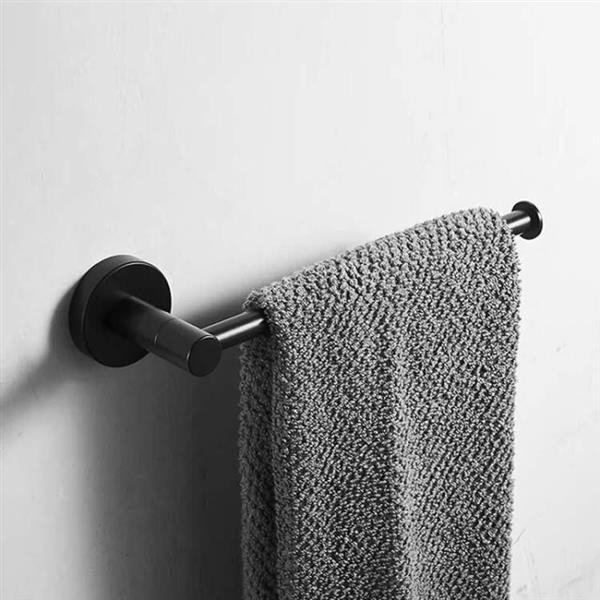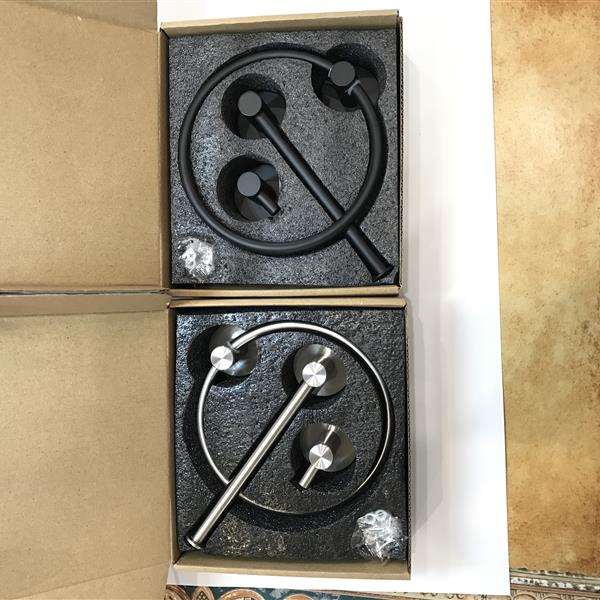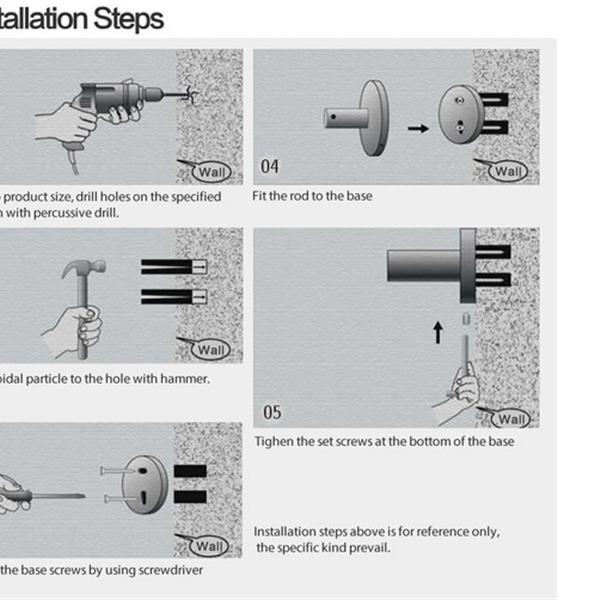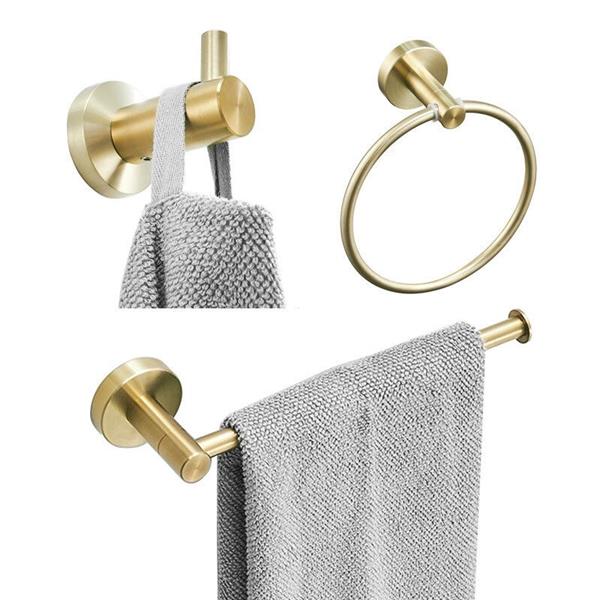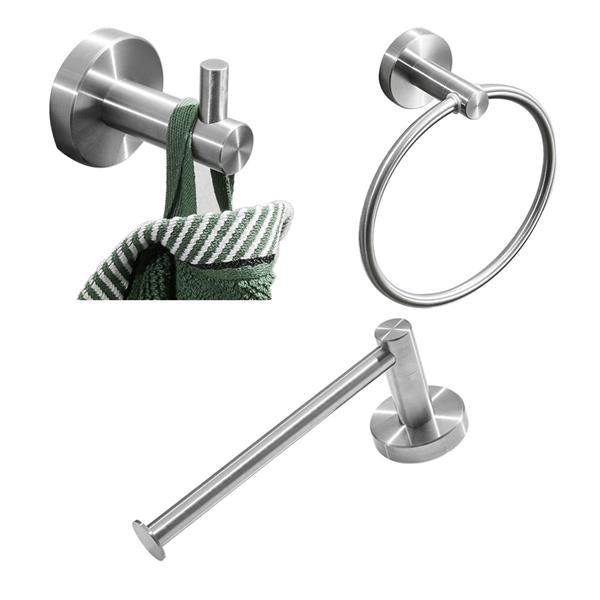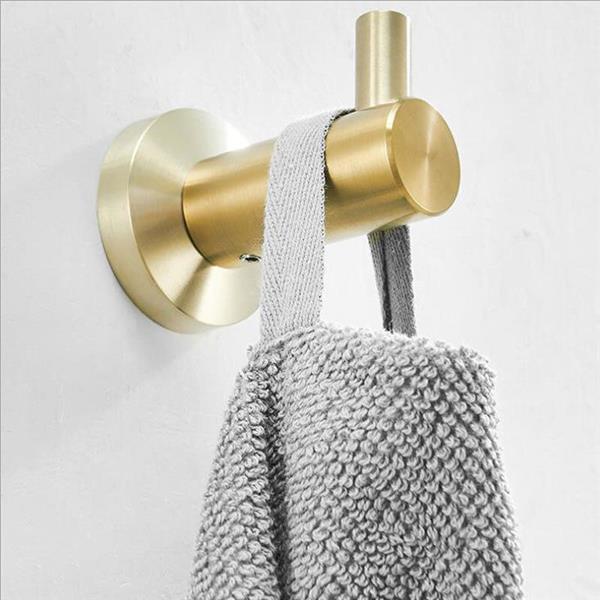 Stainless Steel Bathroom Accessories Set of Robe Hook, Towel Ring, Bar Tissue Holder
28957-56983271
Free returns within 30 days
Introductions: 
A Multi-Purpose Bathroom Hardware Accessory for home storage organisation.  It can be used in the bathroom, kitchen,balcony,hallway,foyer. For storing towels, coats, bag, tissue paper, kitchenware.
Feature:
Well Designed: Practical and reasonable design in set, a must bathroom accessory.
High Quality Technology: Made of Rustproof 304 stainless steel,Matte Black Surface to Avoid Rustness and Fading.All edges were deburred with no cutting edges, prevent hand cut.
Easy Screw Installation: Regular wall mounted on solid concrete wall with screws.
Set Includes and Sizes

1*robe hook of size L2.64*W1.97*H1.97inch (size:L6.7xW5xH5cm)
1*towel holder of size L9.45*W2.36*H1.97inch(size:L24xW6xH5cm)
1*towel ring of size L6.89*W6.10*H2.36inch(size:L17.5xW15.5xH6cm)
Colour: Matte Black
Material: 304 Stainless Steel
Set Weight: 0.4kgs
 Package Includes:
1*robe hook
1*towel ring
1* towel holder
1 Pack screw fittings
For bathroom room and house.