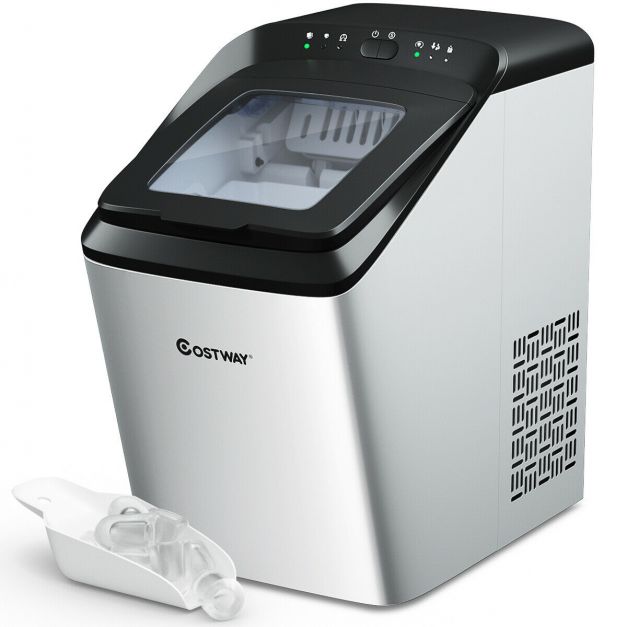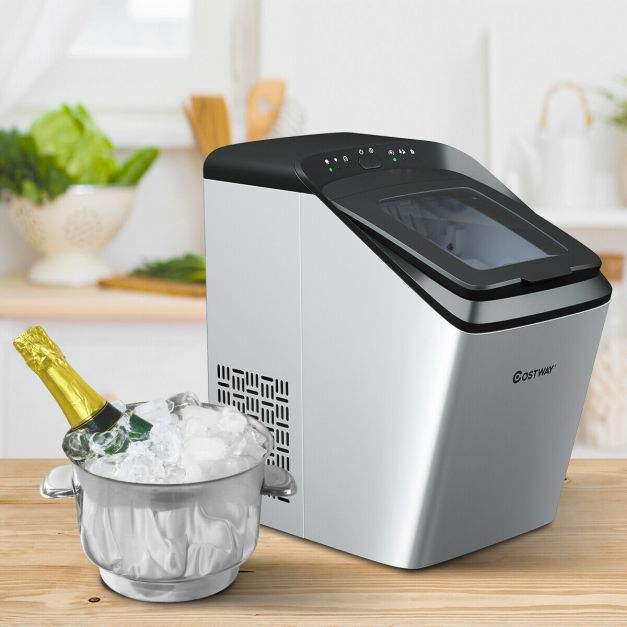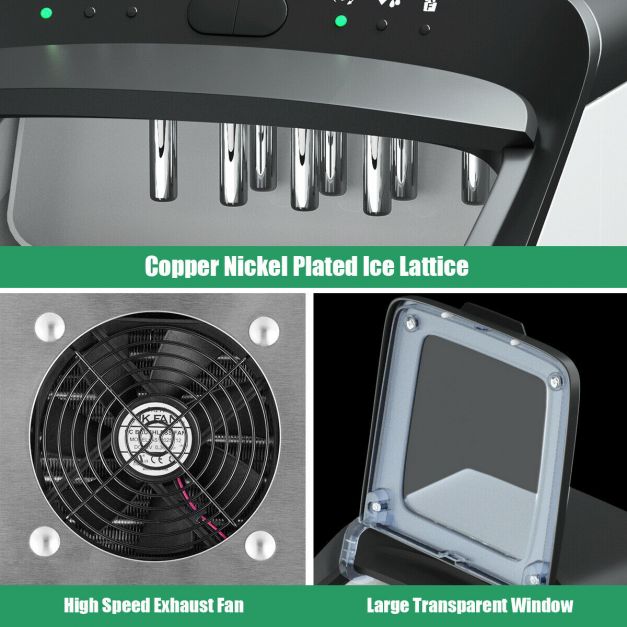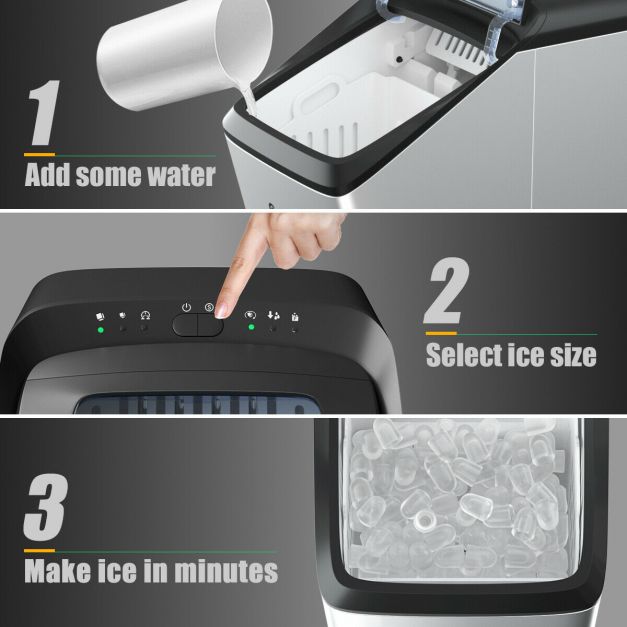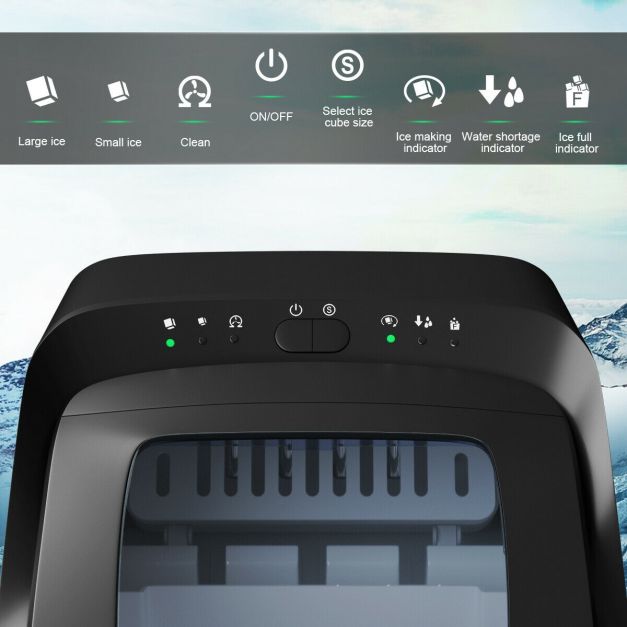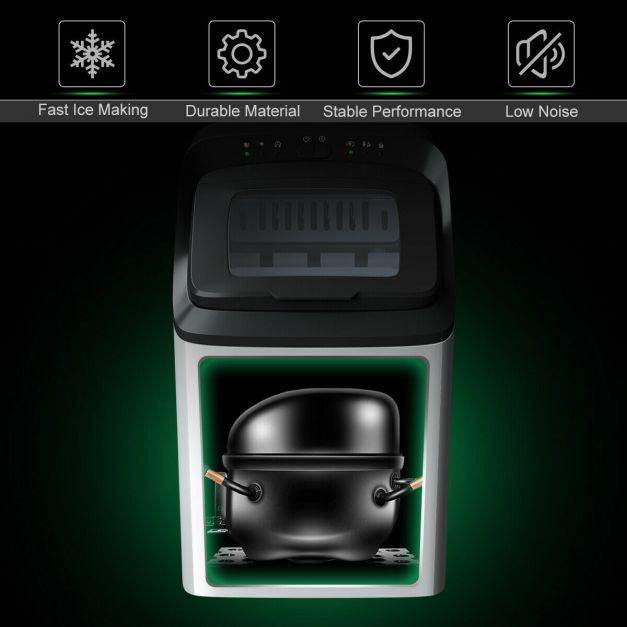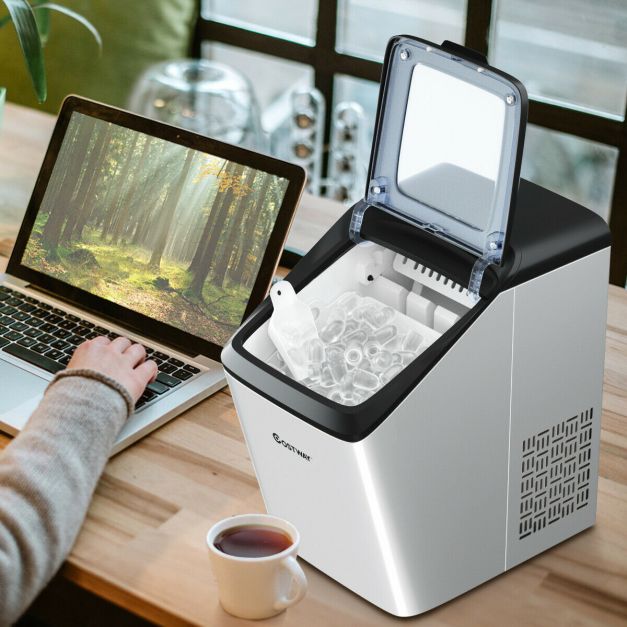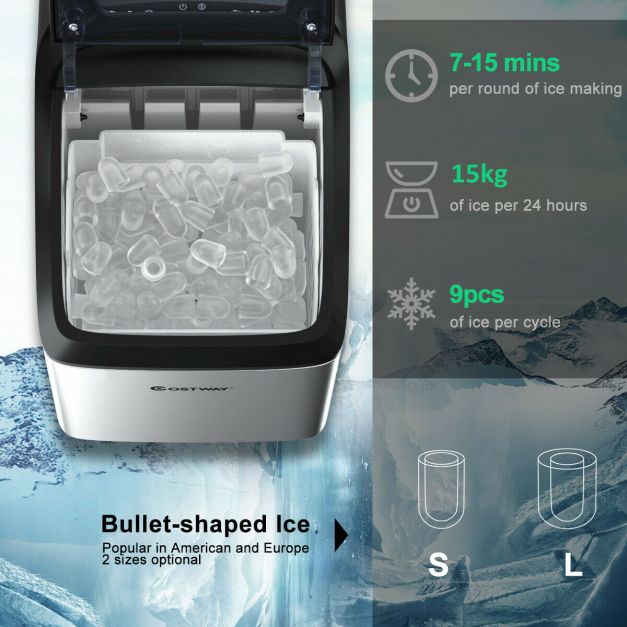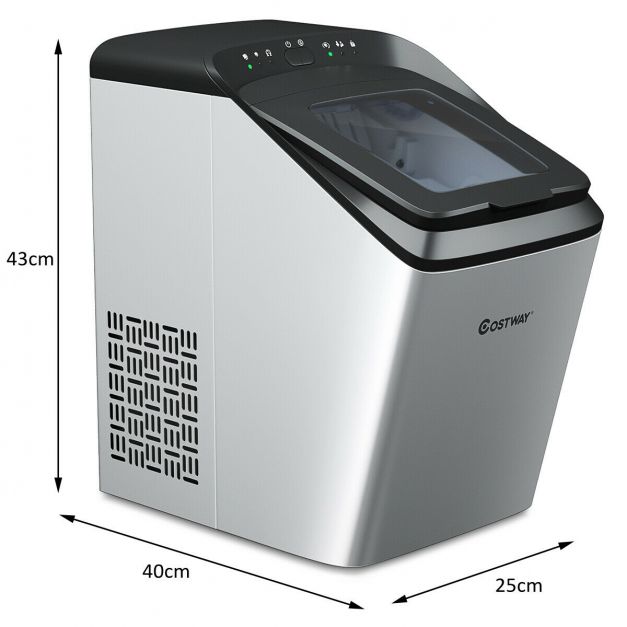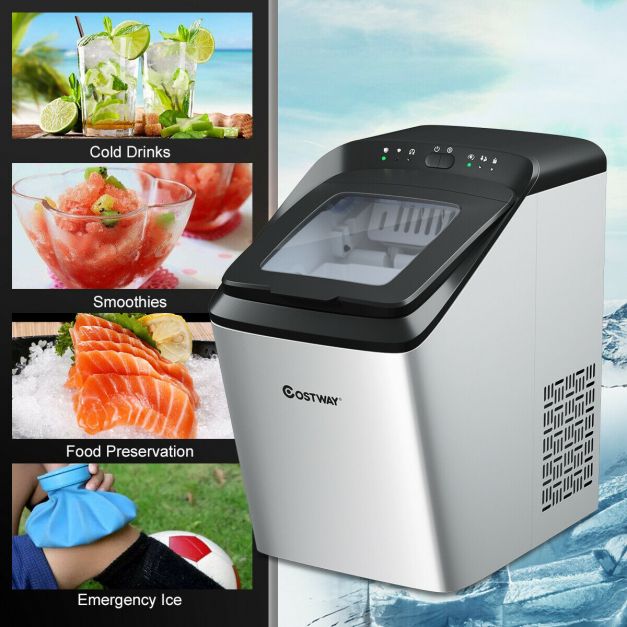 Automatic Ice Cube Making Machine with Ice Scoop and Basket
93746215
by COSTWAY
Free returns within 30 days
This is a portable countertop ice maker, ideal for home, bar, office, etc.
Producing 9 cubes of bullet-shaped ice every 7 to 15-minute cycle, depending on size, this portable ice maker is capable of making up to 15kg a day. With a choice of small or large bullets, the machine can store up to 1.5kg temporarily and has a removable basket and scoop so that the ice can be used without the necessity of touching it. The machine has an indicator light to warn of both a water shortage and too much ice in the storage box as well as having a large observation window. The machine has a self-clean function.
Compact, this ice-making machine can be easily stored on a kitchen worktop, in a caravan or motorhome etc.
Fast & efficient ice making with high-powered compressor
Produces up to 15KG of bullet-shaped ice cubes per 24 hours
Makes nine ice cubes in each cycle of 7 to 15 minutes depending on size
Choice of large or small bullet-shaped ice pieces
The self-cleaning function effectively removes scale.
Food grade ABS material, non-toxic and odourless
Compact machine requiring less countertop/ cupboard space
Large observation window for viewing the process
Indicator light to warn of water shortage or overfill of ice.
Easy to operate with a simple control panel
Ideal for parties, gatherings, barbeques, RV, bars, kitchens, restaurants, etc
An ice scoop and removable ice basket included
Specifications
Colour: Silver
Material: ABS, 304 Stainless Steel
Overall Dimension: 40 cm x 25 cm x 43cm (L x W x H)
Net Weight: 11kg
Refrigerant: R600a
Productivity: 15kg/ 24hrs
Ice-making Cycle: 7-15mins
Ice Storage Capacity: 1.5KG
Voltage: AC 120V/ AV 220~240V, 50Hz
Power: 135W
Package includes:
1 x Ice Maker
1 x Ice Scoop
1 x Removable Basket
1 x Instruction Manual