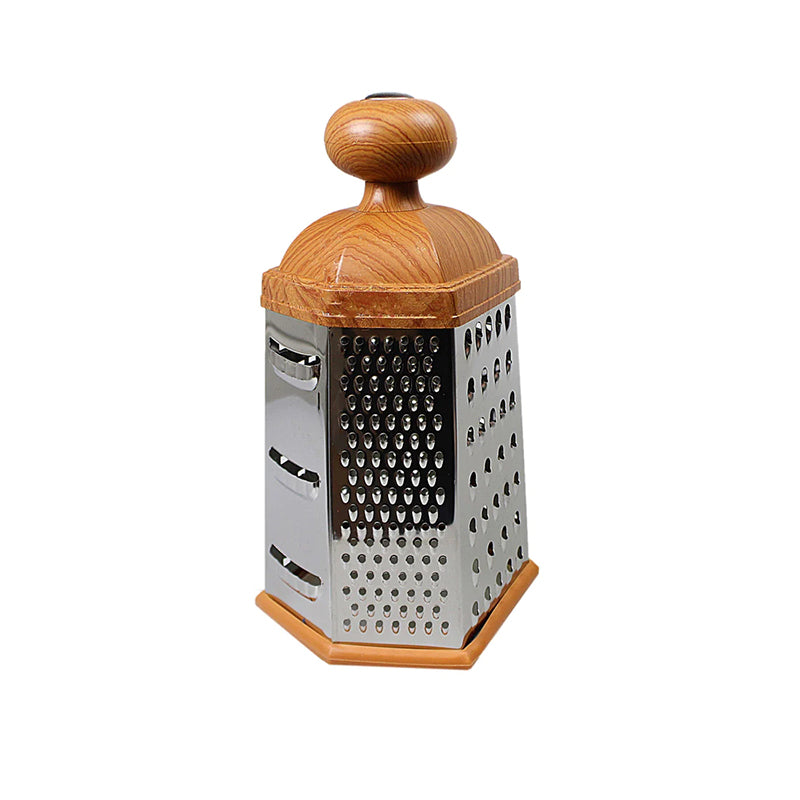 6 Sided Multi Purpose Professional Cheese Grater Box Graters Hand Shredder
EPG-62605
Free returns within 30 days
6 Sided Multi Purpose Professional Cheese Grater Box Graters Hand Shredder.
Description:
- Our stainless steel Graters for Kitchen offers a comfortable grip, simplifying your grater kitchen tasks.
- From hard cheeses to a wide range of vegetables, our Cheese Graters are versatile kitchen companions. Whether you need a small cheese grater or a fine grater, this tool effortlessly adapts to meet your needs.
- With our Box Grater, meal preparation becomes fast and efficient.
- Extra Convenience: 6 different blades, secure grip, non-slip base, dishwasher safe, and easy-to-clean features, this box gratar the ultimate grating solution for your kitchen gadgets.
- Whether you need a small grater, a fine grater, a box grater, or a mini cheese grater, this tool is designed to suit your every need of vegetable shredder, include coconut grater, mouli grater, carrot grater, vegetable grater, potato grater, salad grater and more.
Packing list:
1 pcs x Cheese Grater