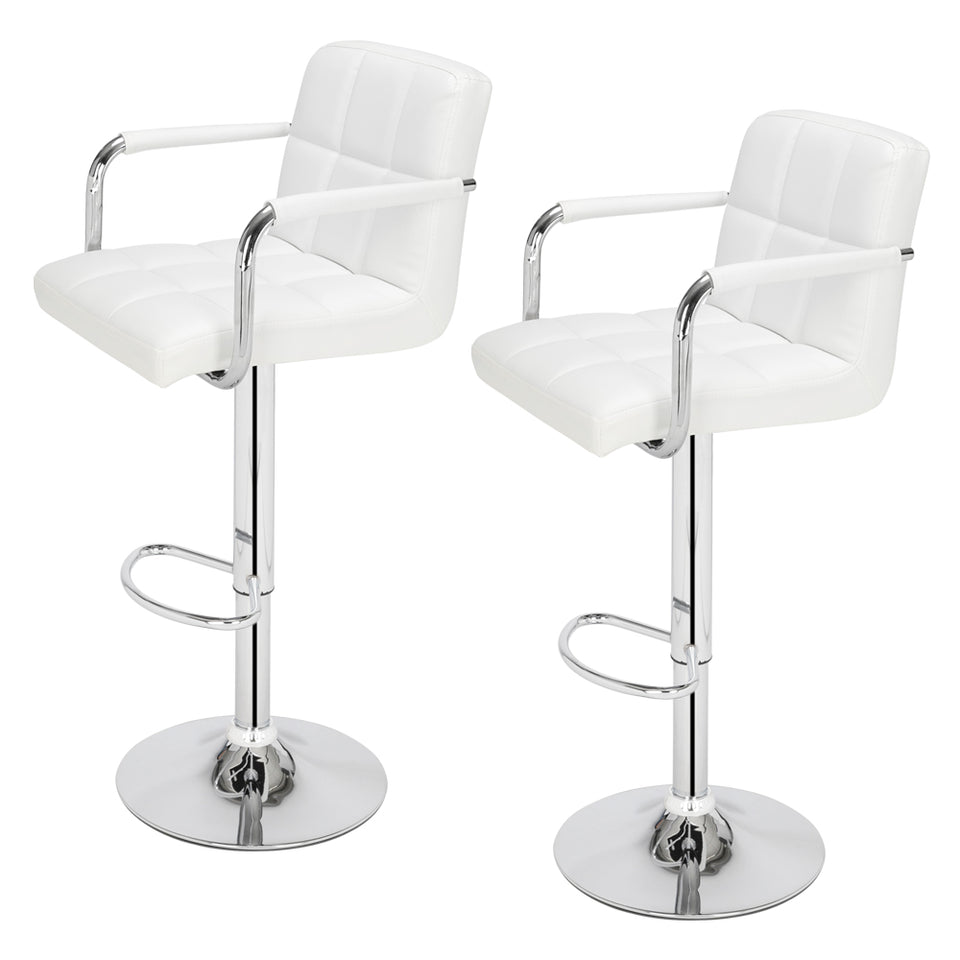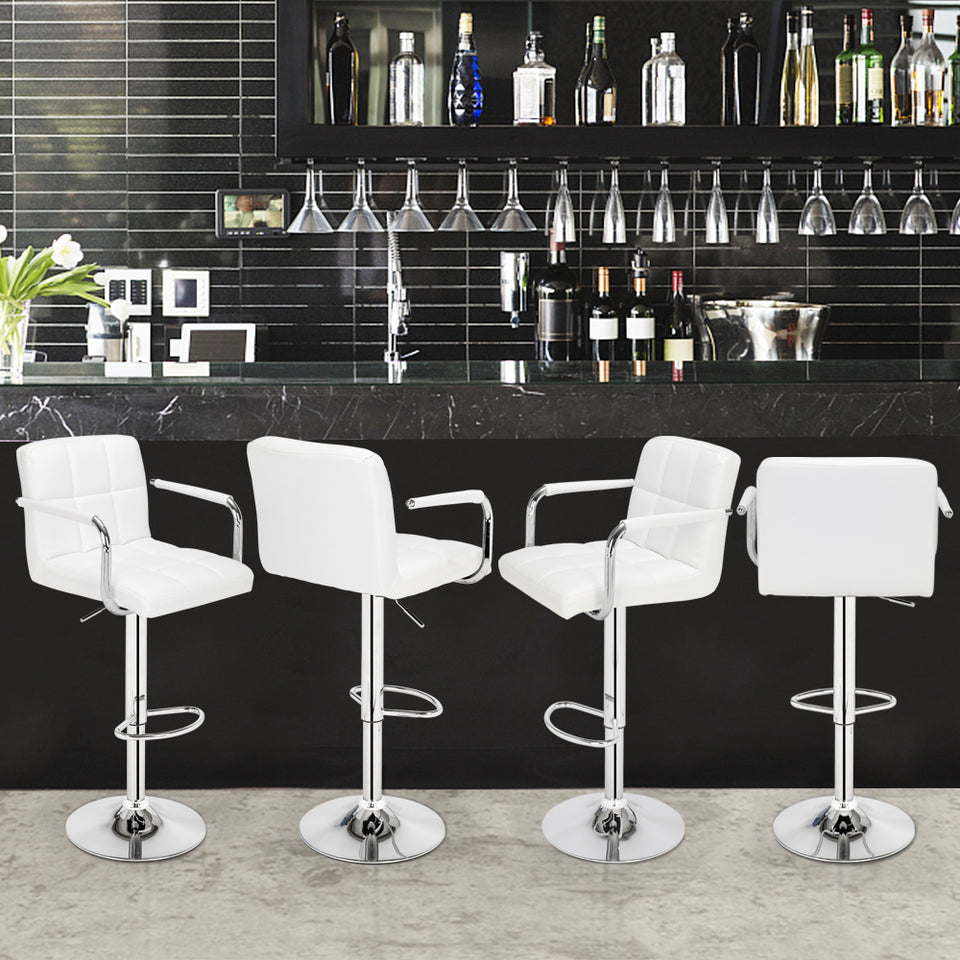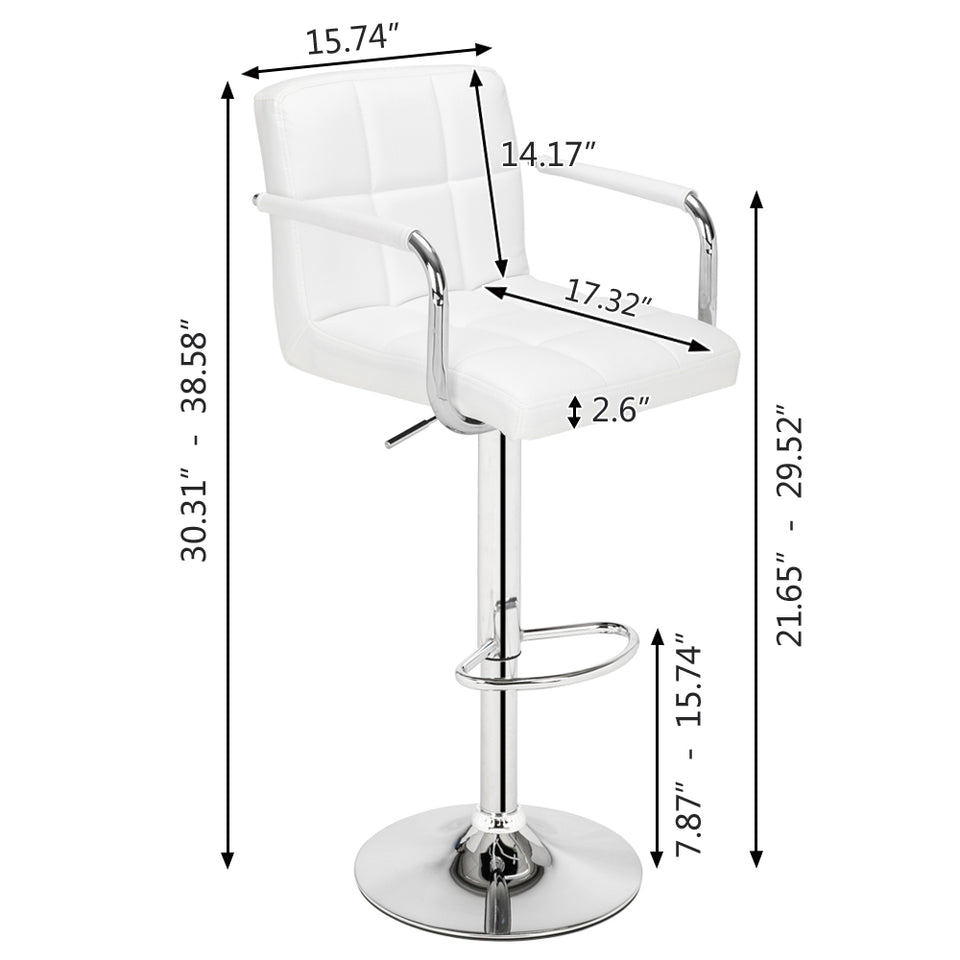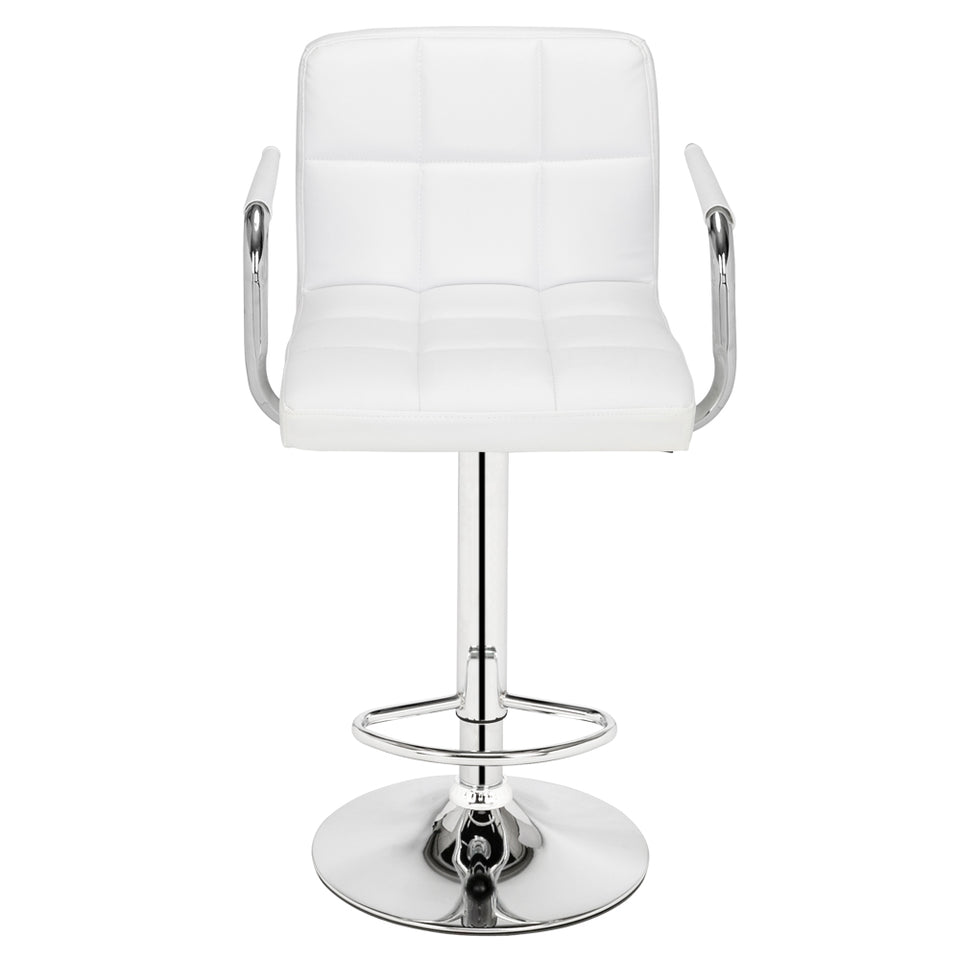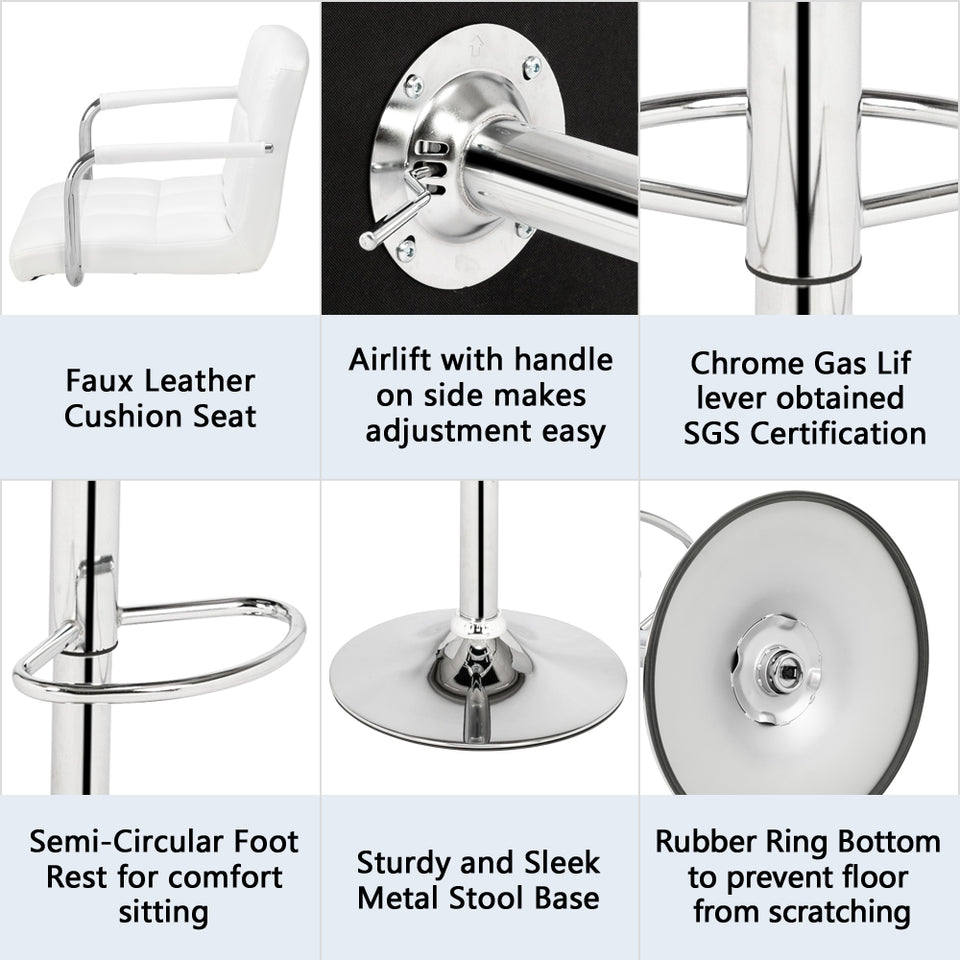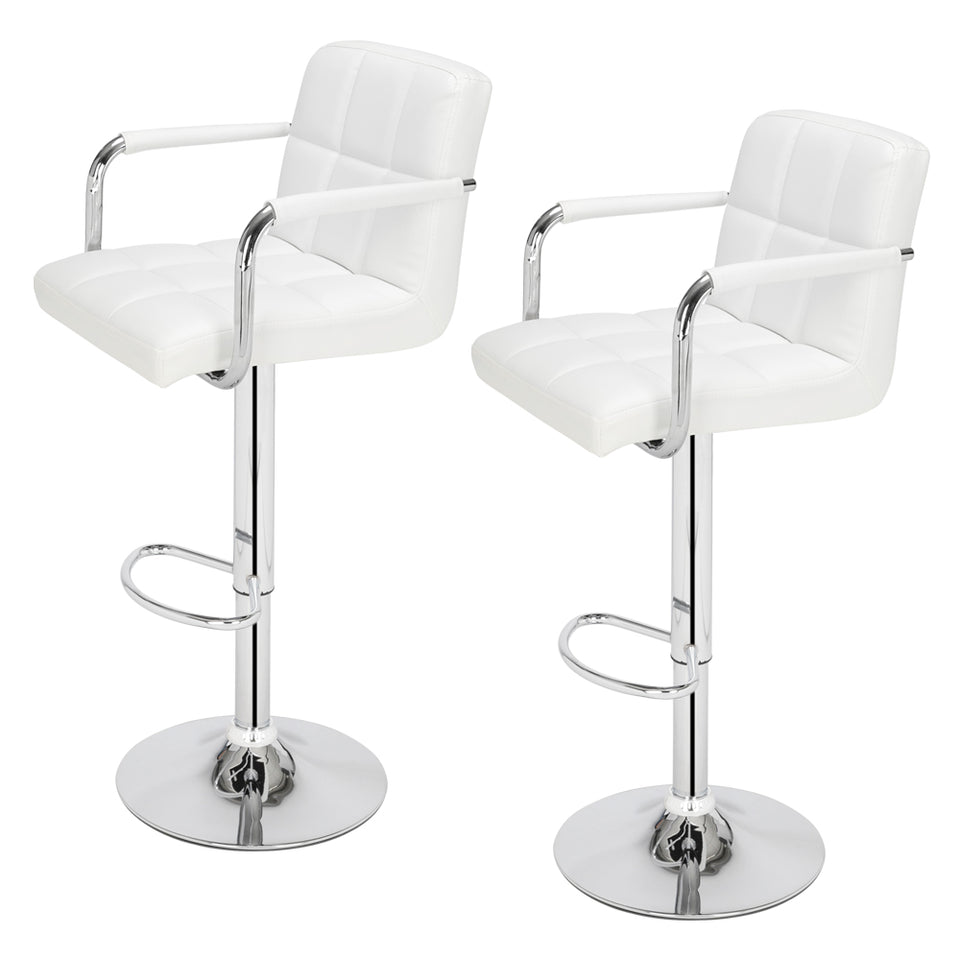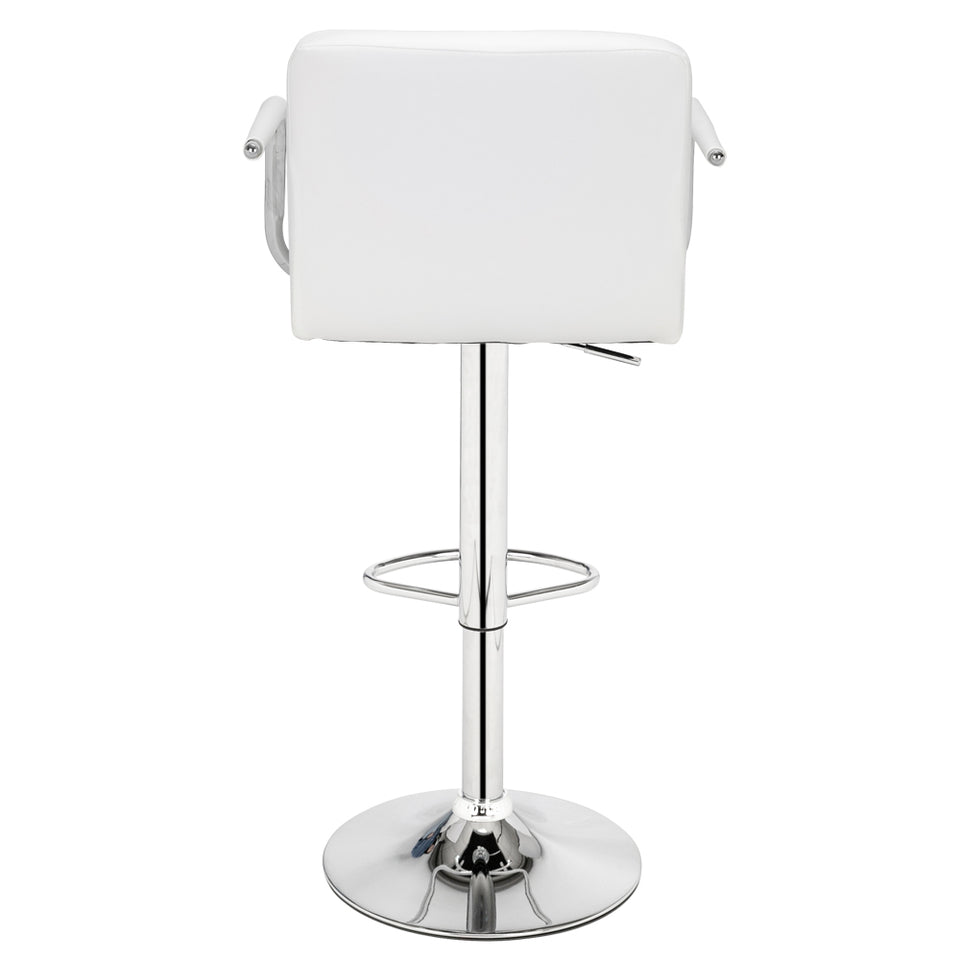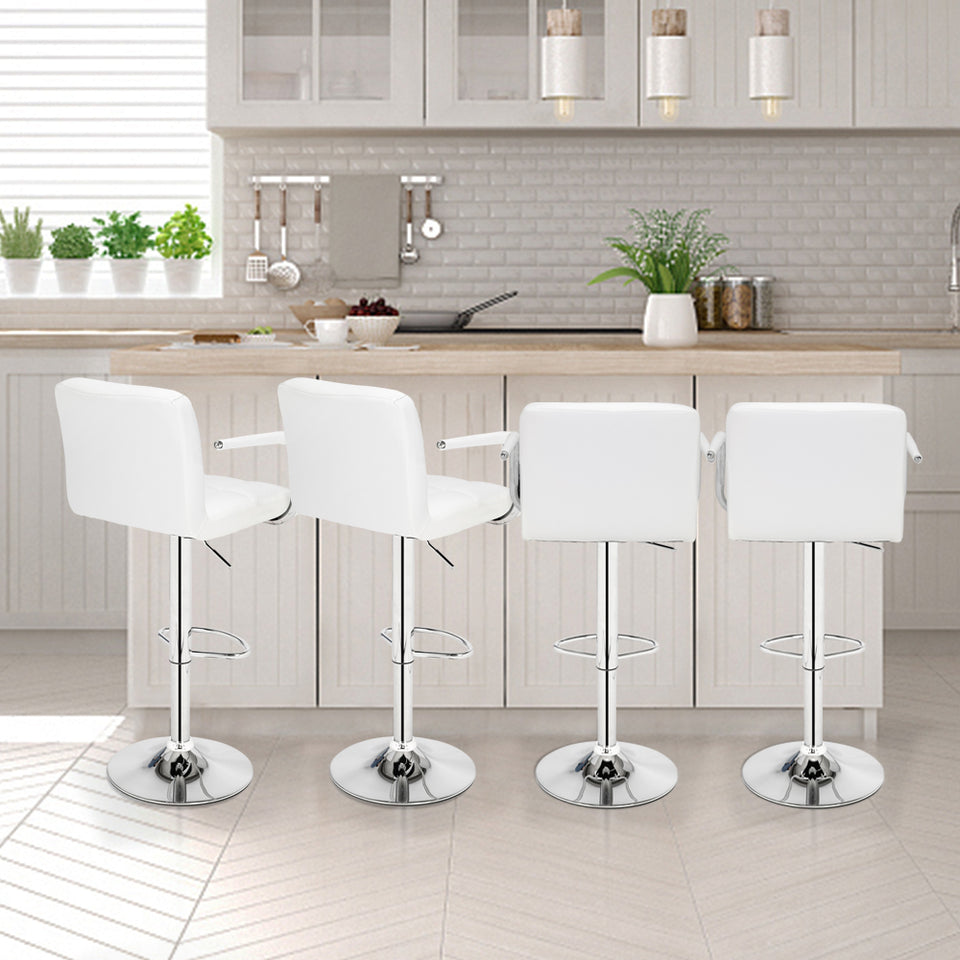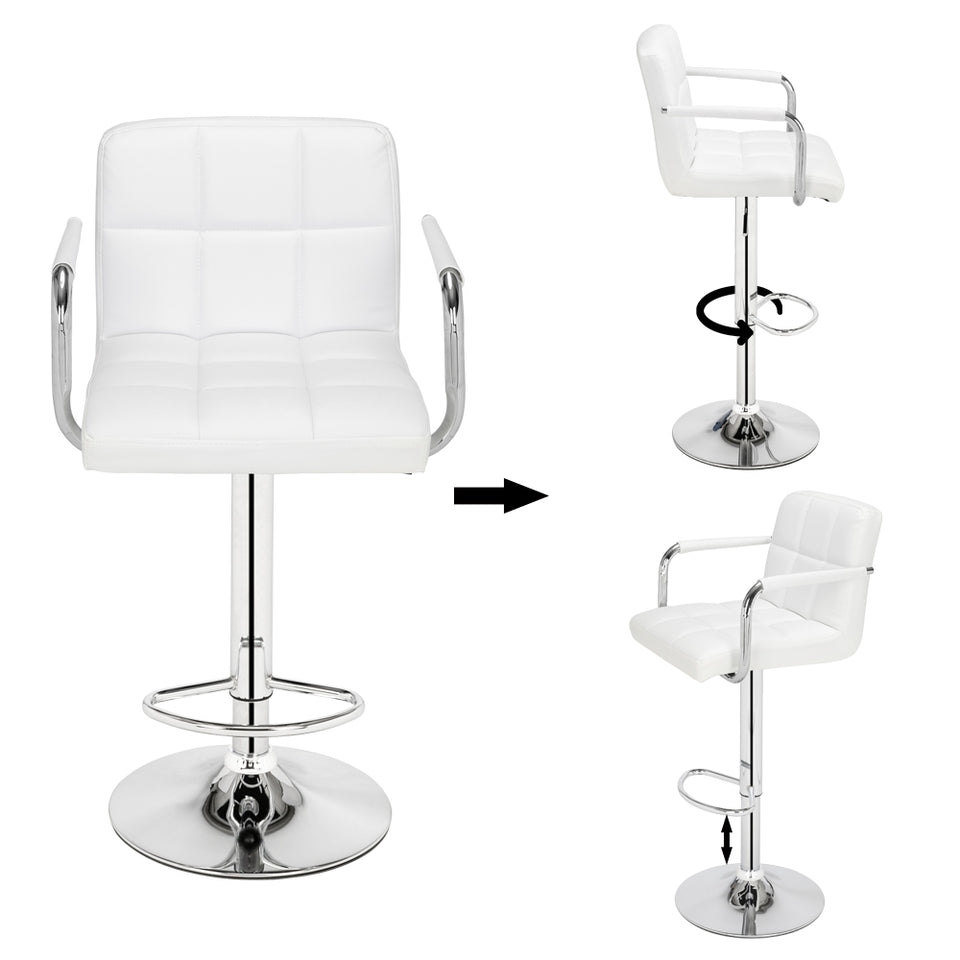 6 Checks Round Cushion Bar Stool- White (Set of 2)
5490-09837236
Free returns within 30 days
Introductions:
Modern bar stools are suitable for restaurants, kitchens, living rooms, entertainment rooms, offices, cafes and so on. Quilted design provides modern and stylish design. The seat cushion can be rotated 360 degrees, and the height of the stools can be adjusted by the handle. The handle under the seat cushion can also be rotated 360 degrees, so that you can adjust the height in different directions. The high-density thick sponge cushion provides you with a comfortable seat. The cushion surface is made of PU leather for easy cleaning. Footrest place design makes it easily to place your feet, you can sit back and relax and enjoy long conversations. The base is made of chrome steel, which makes the stool durable. The bottom of the rubber ring prevents the floor from being scratched. Each bar stool is a comfortable companion on the kitchen counter or bar high table
Features:
1. High density sponge-filled backrest and cushion and humanized armrest design give you a more comfortable experience
2. PU leather surface, easy to clean
3. Footrest place design makes it easily to place your feet, you can sit back and relax and enjoy long conversations
4. The base and foot plate adopt electroplating technology, which is corrosion resistant and can effectively prevent daily wear and tear. We have carefully designed the rubber bottom to prevent sliding and scraping. Your floor will be protected by this humanized design
5. The height of the bar stool can be adjusted by air lifting handle to meet different needs
Specifications:
1. Cushion Depth: 15.75" / 40cm
2. Cushion Width: 16.93" / 43cm
3. Backrest Width: 16.93" / 43cm
4. Backrest Height: 12.6" / 32cm
5. Cushion from Ground Height: (23.62-31.5)" / (60-80)cm(Adjustable Height)
6. The Bottom Diameter of the Bar Chair: 15.16" / 38.5cm
7. Filler Material: High Density Sponge
8. Surface Material: PU Leather
9. Chassis Material: Chrome Plated Steel
10. Pneumatic Rod: Nitrogen Hydraulic Pneumatic Rod
11. Color: White
12. Whether with Handrails: Yes
13. Bearing Weight: 150kg / 330.69lbs
14. Single Bar Chair Weight: 7kg / 15.43lb
Package Includes:
2 x Bar Chairs
1 x Installation Tools
1 x Assembly Instructio
Notes:
1. Please remove the black screw on the top of the air rod before assembly
2. The product should be placed in hard floor for use. Please do not put it on the soft carpet or uneven ground to avoid tipping over during use
3. The bar stool is for adults. If you have children at home, please be careful not to let them climb into the bar stool. If the child climbs up, it may fall over
4. To raise the seat, remove your weight from the chair, then pull up on the pneumatic control handle. To lower the seat, stay seated and pull up on the handle until you're at the preferred height
5.When receiving the goods, please confirm the product according to the listing of instructions. Once you find Less pieces, please provide relevant pictures to contact us. We will deal it in the time.
6.Please install goods with the instruction manual.
7.It is recommended that the installation should not be too tight to adjust easily. After the structure is installed, firm the interface for more stability.